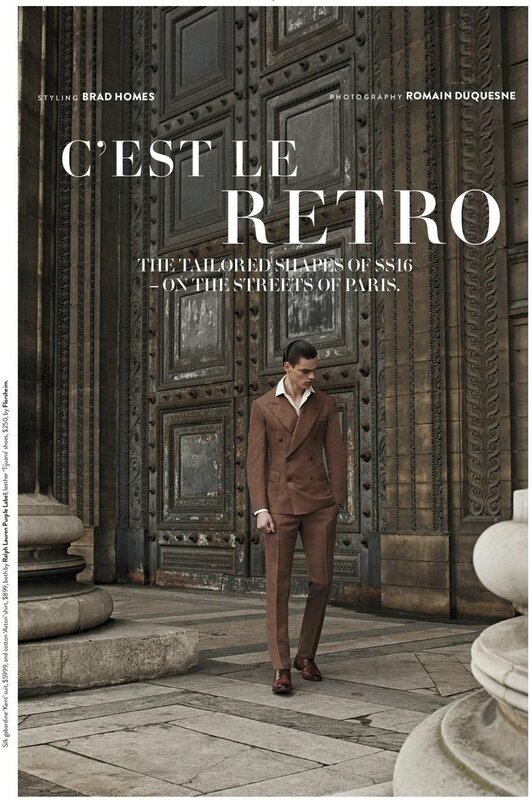 Filip Hrivnak photographed by Romain Duquesne in a brown double-breasted Ralph Lauren Purple Label suit.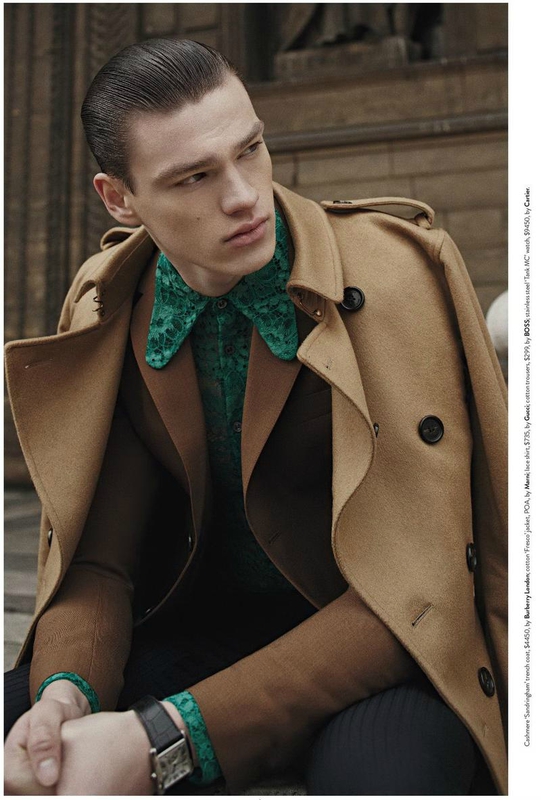 Gucci's lace shirt makes a stark contrast against a Burberry London trench coat and Marni jacket.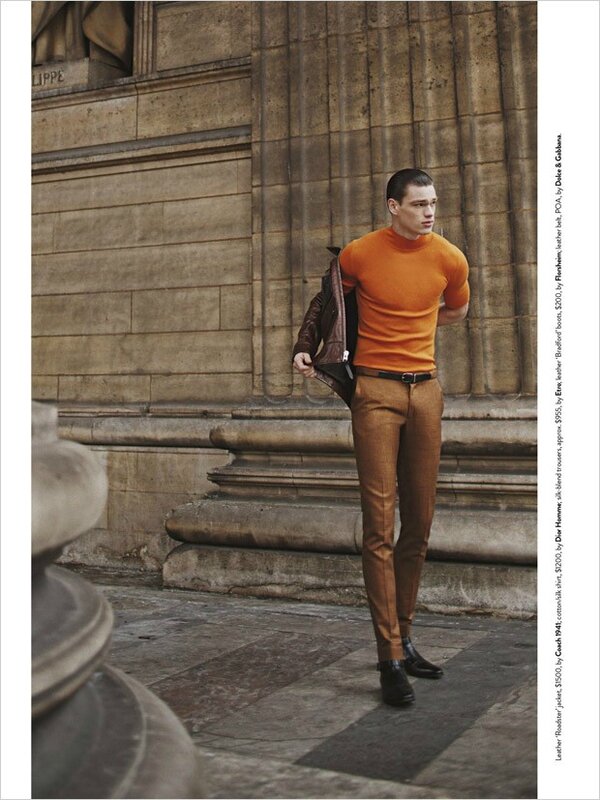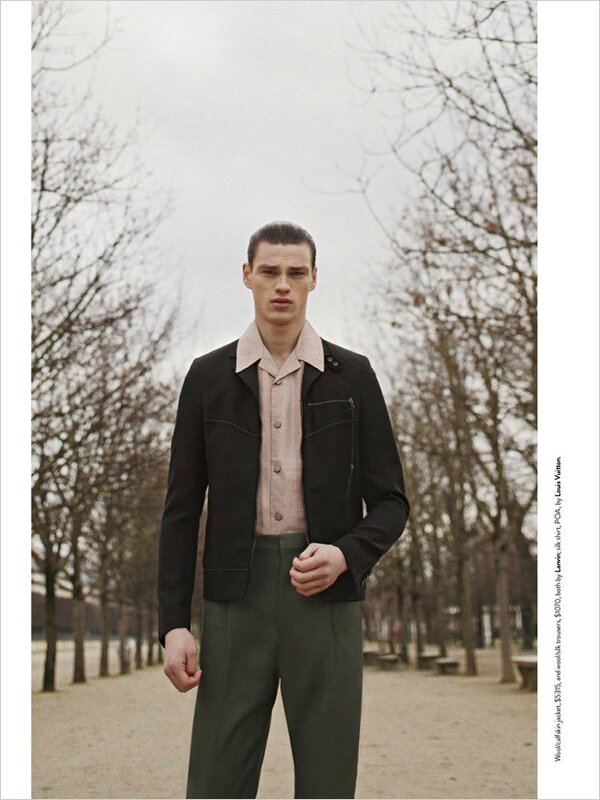 Filip Hrivnak has a geometric moment in a graphic jumper and brown tailored suit from Salvatore Ferragamo.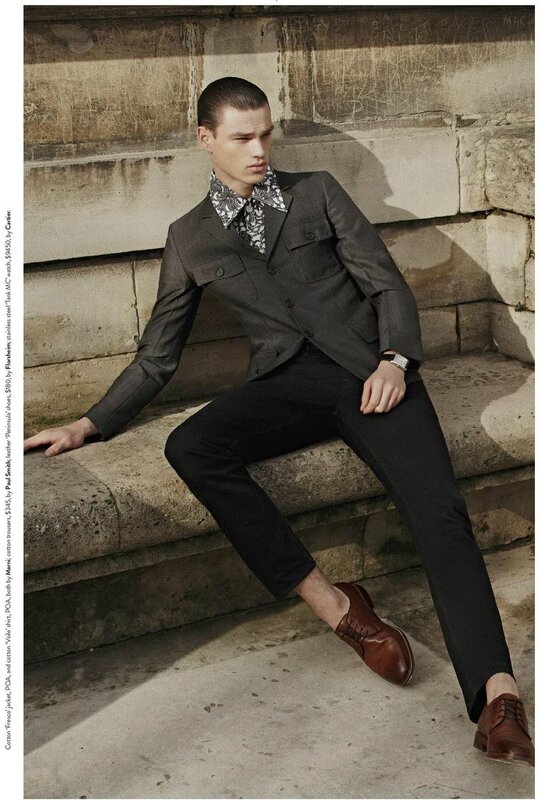 Military tailoring is front and center with a tailored jacket from Marni.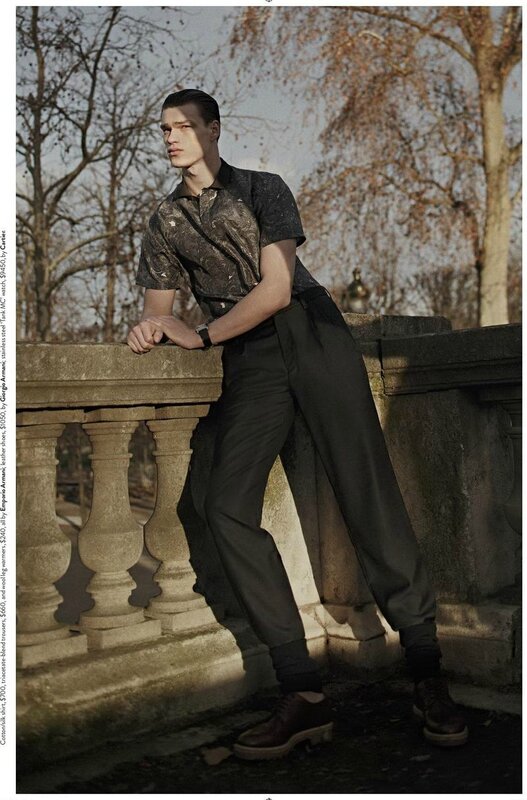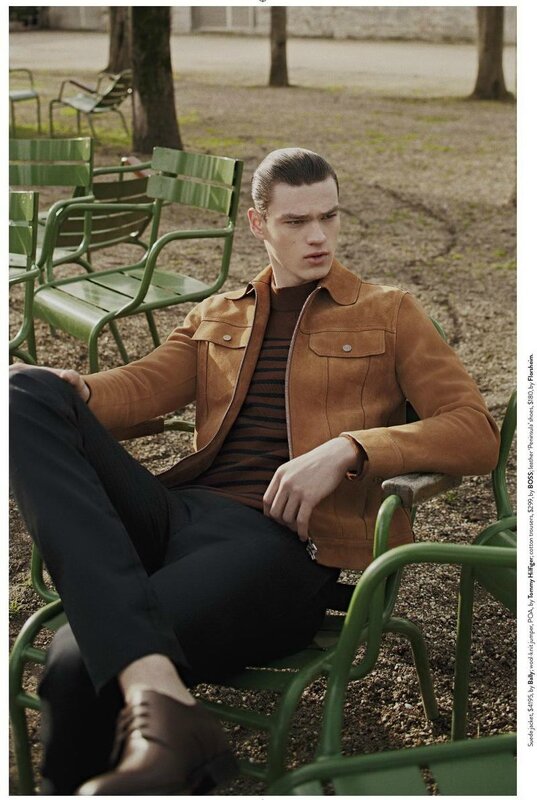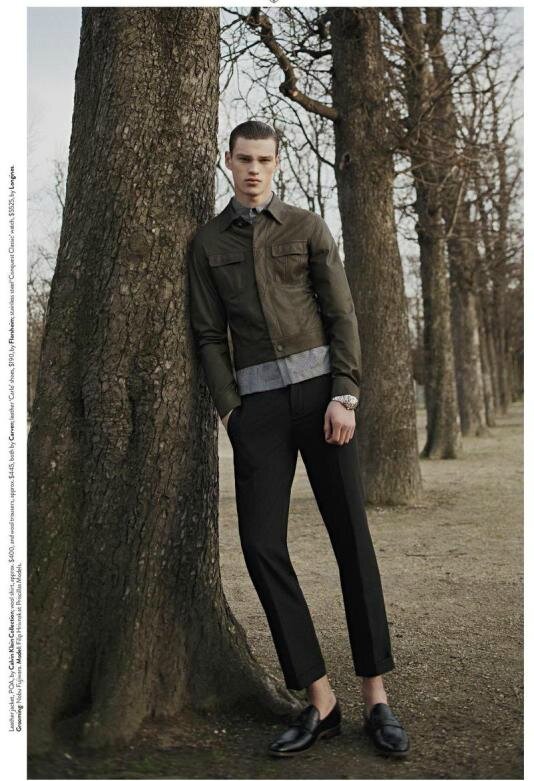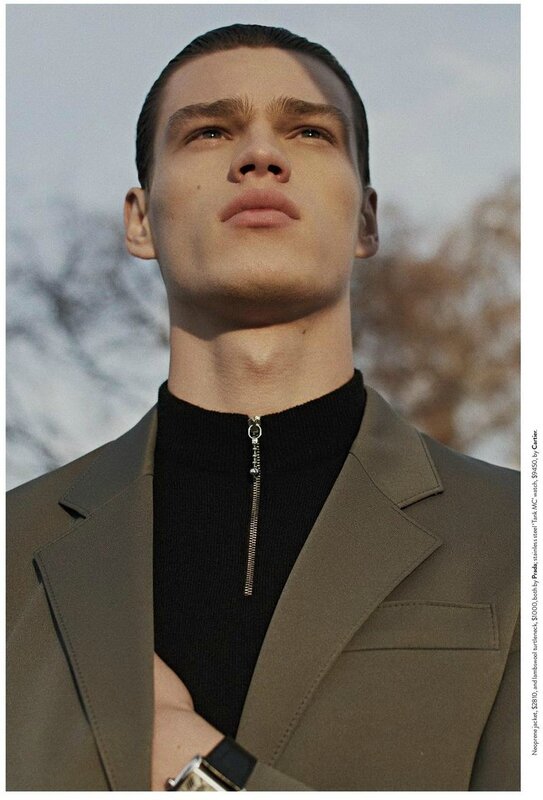 A sporty aesthetic is realized with the combination of a neoprene jacket and zip-up turtleneck from Prada.