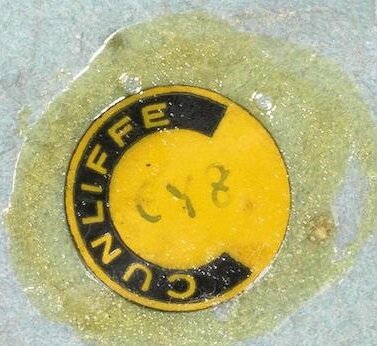 Lot 32. Property from the Cunliffe Collection of Chinese Art. A Junyao lavender-glazed bowl, Jin-Yuan Dynasty; 18.5cm (7 1/4in) diam. Sold for £37,500 (€47,614). © Bonhams 2001-2016.
The gently curved shallow sides rising to a short everted rim, covered overall with a thick slightly crackled light lavender-blue glaze thinning at the rim to a characteristic buff tone and globules pooling irregularly to the underside.
Provenance: Rolf, Lord Cunliffe (1899-1963), Honorary Keeper of the Far Eastern Collections at the Fitzwilliam Museum, Cambridge
Acquired from Sir Ernest Debenham by Bluett & Sons Ltd. London, 17 July 1946
Acquired from Bluett & Sons Ltd., London, 18 July 1946
The Cunliffe Collection,no.CY8, and thence by descent
Exhibited: National Museum of Wales, 1991-2002, no.NMWA(L)763
Note: Compare with a similar bowl, also dated to the Jin/Yuan dynasty and described as a brush-washer, illustrated by Yu Pei-Chin, A Panorama of Ceramics in the Collection of the National Palace Museum: Chun Ware, Taipei, 1999, no.50.