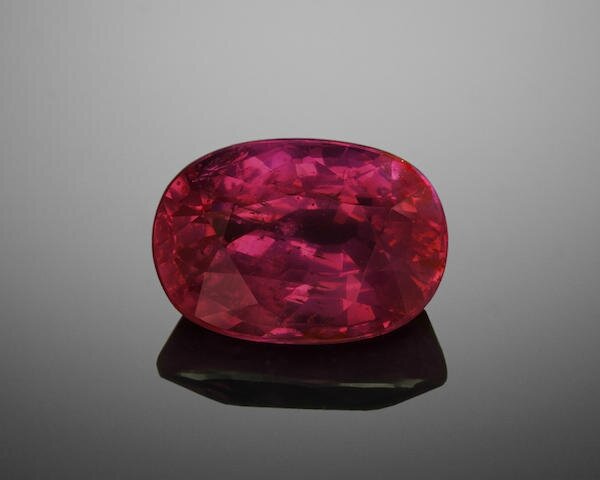 Lot 1181. Natural Ruby. Weighing approximately 6.11 carats and measuring 11.97 x 8.32 x 6.68mm. Sold for US$ 18,750 (€16,745). Photo Bonhams.
An unenhanced ruby, this is a sizable stone for the species, with good clarity and luster. Red by evening, full sunlight will evoke slightly more pinkish-purple hues in this stone, as this is the typical reaction to the ultra-violet rays in sunlight.
Accompanied by a Gemological Institute of America report #1172186358 dated June 2, 2015 stating that the ruby bears no evidence of heat treatment.
Bonhams. AUCTION 23397: LAPIDARY WORKS OF ART, GEMSTONES, MINERALS AND NATURAL HISTORY - LOS ANGELES