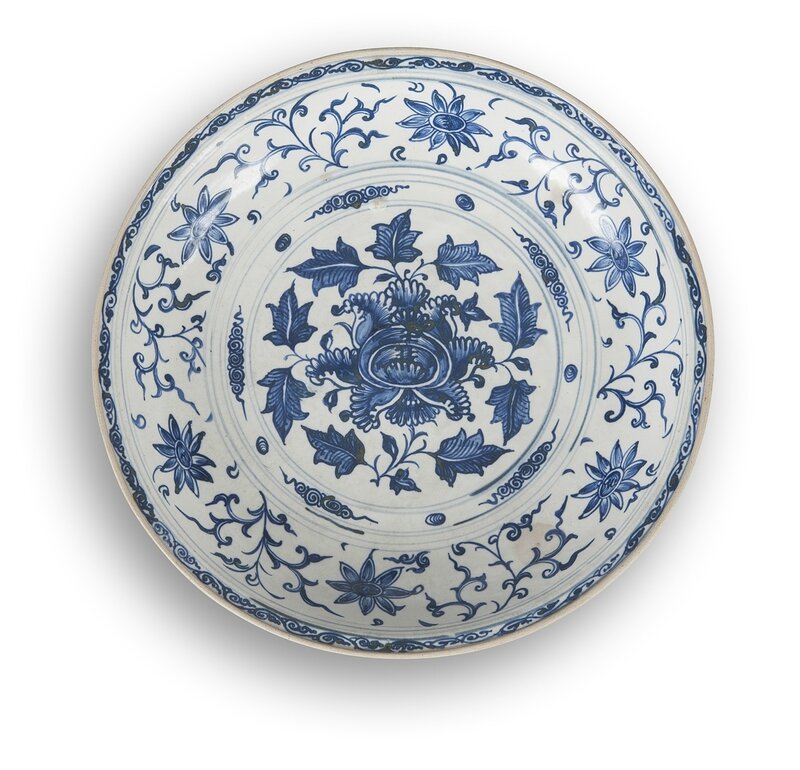 Lot 68. Grand plat en céramique blanche émaillée en bleu sous couverte, Vietnam, XVIIe siècle. Estimation 1 000 €-1 500 €. Photo Ader
sous couverte de fleurs de lotus feuillagées dans un médaillon central et sur le marli. Diamètre : 36 cm

Référence similaire dans Vietnamese Ceramics, a separate tradition, by John Stevenson and John Guy, Art Media Resources with Avery Press, p.327.