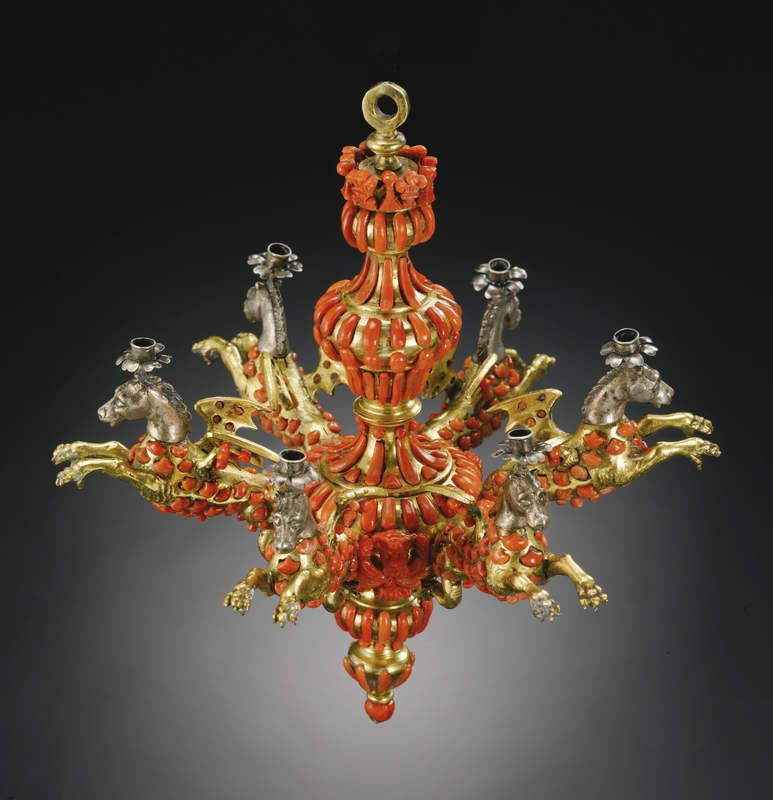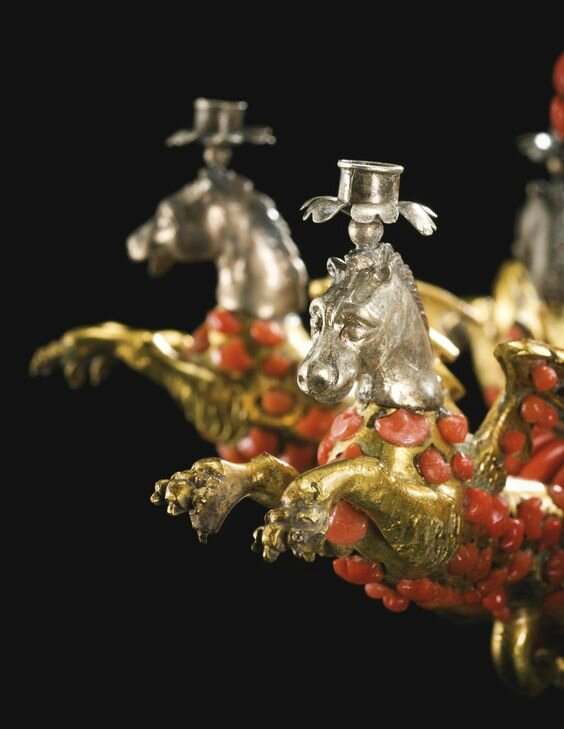 Lot 34. Miniature chandelier, Sicily, Trapani, the second half of the seventeenth century. Estimate 30,000 - 50,000 €. Photo Sotheby's.
Coral, silver and gilt bronze; 19x17,5 cm.
Provenance: Sotheby's Paris, 14 april 2010, lot 8;
Walter Padovani, Milano.
Note: Tra gli arredi in miniatura questo lampadario si impone come un'opera unica all'interno della tipologia per l'armoniosità delle proporzioni, la pienezza dei volumi, il naturalismo dei cavalli alati a tutto tondo e il virtuosismo con il quale il corallo e l'argento sono trattati e accostati.

BIBLIOGRAFIA DI RIFERIMENTO:
C. Maltese, L'Arte del corallo in Sicilia, catalogo della mostra, Trapani 1986, p. 277, n. 109; p. 285, n. 113;
V. P. Li Vigni, M. C. Di Natale, V. Abbate, I grandi capolavori del corallo, catalogo della mostra, Milano 2013, p. 165, n. 91.
Sotheby's. A Milanese Cabinet Collection, Milan, 13 Jun 2016