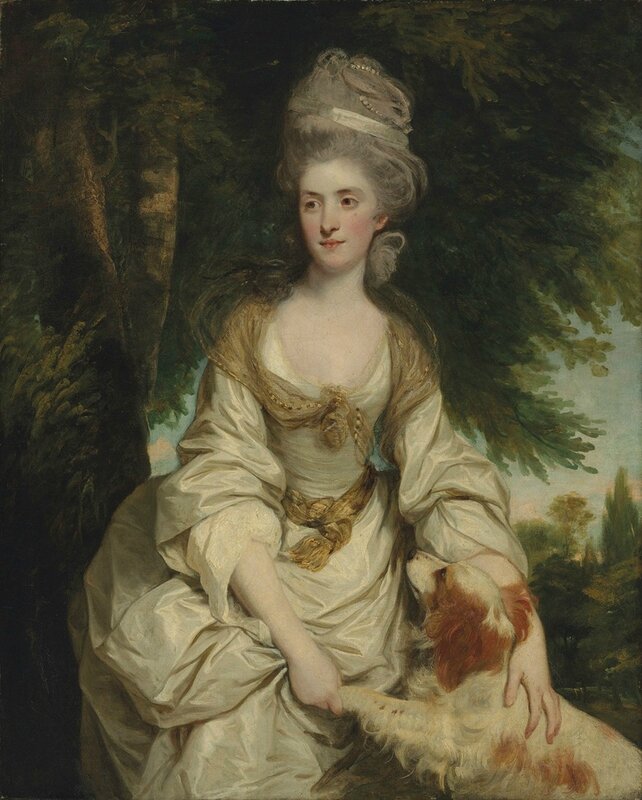 Sir Joshua Reynolds, P.R.A. (1723-1792), Portrait of Lucy Long, Mrs George Hardinge (d. 1820), daughter and heiress of Richard Long of Hinxton, Cambridgeshire, in a white dress with a sheer brown scarf and a ribbon and pearls in her hair, with her spaniel, in a landscape, 1778. Oil on canvas. 50 1/8 x 40 1/4 in. (127.3 x 102.1 cm.). Estimate: £2,000,000-3,000,000. Photo Christie's Image Ltd 2016.
LONDON.- Infatuation with arresting beauty has always compelled artists to produce masterpieces and four superb works are included in Christie's 250th anniversary sale, Defining British Art, to be held in London on the evening of 30 June 2016.
Keats influenced his contemporaries and successors on the symbols and sentiments that ignited a revival in a new romanticism through intense realism and beauty in art. Never previously offered for sale, Sir Joshua Reynolds' Portrait of Lucy Long, Mrs. George Hardinge (1820) encapsulates that of a 'society beauty', being one of the finest works by the artist to come to the market in a generation (estimate: £2,000,000-3,000,000). Accompanied by her spaniel in the foreground of the canvas, Lucy Long's stoic and elegant demeanor is captured as she gazes pensively onwards, producing an informative portrait of an esteemed figure in 19th century Britain. Nonetheless, it was Dante Gabriel Rossetti who pioneered a new aesthetic evident in his depictions of his enigmatic muse, Jane Morris. As depicted in Portrait of Jane Morris, bust-length (circa 1870), her unusual appearance was strikingly at odds with any conventional notion of feminine grace, yet Rossetti captured her with an unprecedented, tasteful and irresistible intensity - providing a breathtaking portrait of his flawless lover. Formerly part of a significant collection owned by L.S Lowry and was sold by his heirs, this coloured chalk on light green paper is estimated at £300,000-500,000.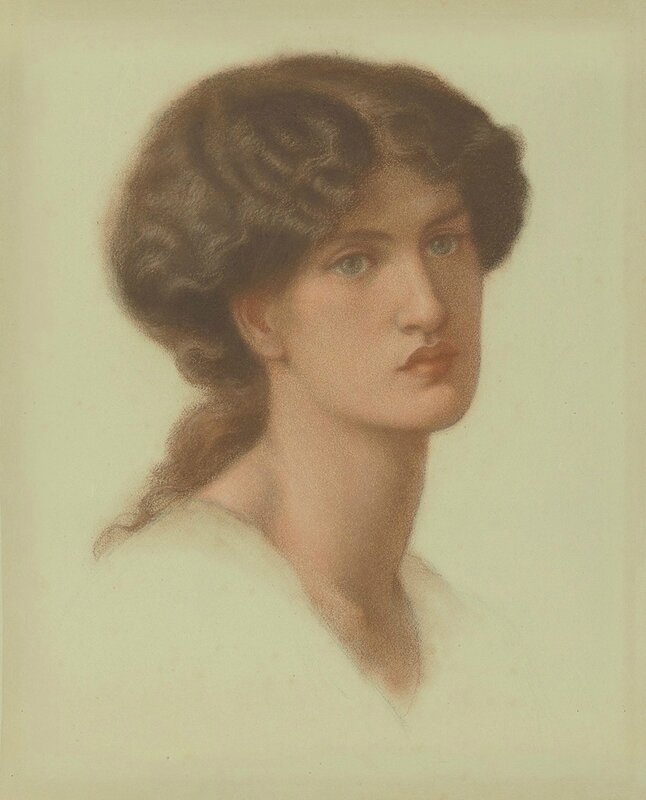 Dante Gabriel Rossetti (1828-1882), Portrait of Jane Morris, bust-length, circa 1870. Coloured chalks on light green paper. 19 3⁄4 x 15 7⁄8 in. (50.1 x 40.3 cm.). Estimate: £300,000-500,000. Photo Christie's Image Ltd 2016.
After the compelling purity of Rossetti's Jane Morris is Frederic Leighton's flirtatious and alluring Pavonia (circa 1859, illustrated left). Producing a work of art contrasting to that of his contemporaries, Leighton captures a sensuality in the serene but confident sitter. Focusing solely on the physicality and subject of his striking Mediterranean model, Nanna Risi, we are not desensitised by exaggerated foregrounds or additional features, but gripped by her exotic beauty, juxtaposed with the magnificent display of a peacock fan, a timeless symbol of vanity (estimate: £1,500,000-2,500,000 ).
Frederic, Lord Leighton, P.R.A. (1830-1896), Pavonia, circa 1859. Oil on canvas. 20 7⁄8 x 16 1/3 in. (53 x 41.5 cm.). Estimate: £1,500,000-2,500,000. Photo Christie's Image Ltd 2016.

The fourth muse replaces the colour and seduction of her predecessors for a quaint charm which is as wholly appealing and mesmerising. Lucian Freud's A Girl (Pauline Tennant) (circa 1945), conveys an obvious stillness in its depiction. Pauline Tennant, portrayed truthfully to her rather unconventional personality and described as "a true bohemian aristocrat" (Phillip Hoare, The Independent) appears carefully delineated upon a muted canvas but animated in both beauty and psyche (estimate: £2,000,000-3,000,000).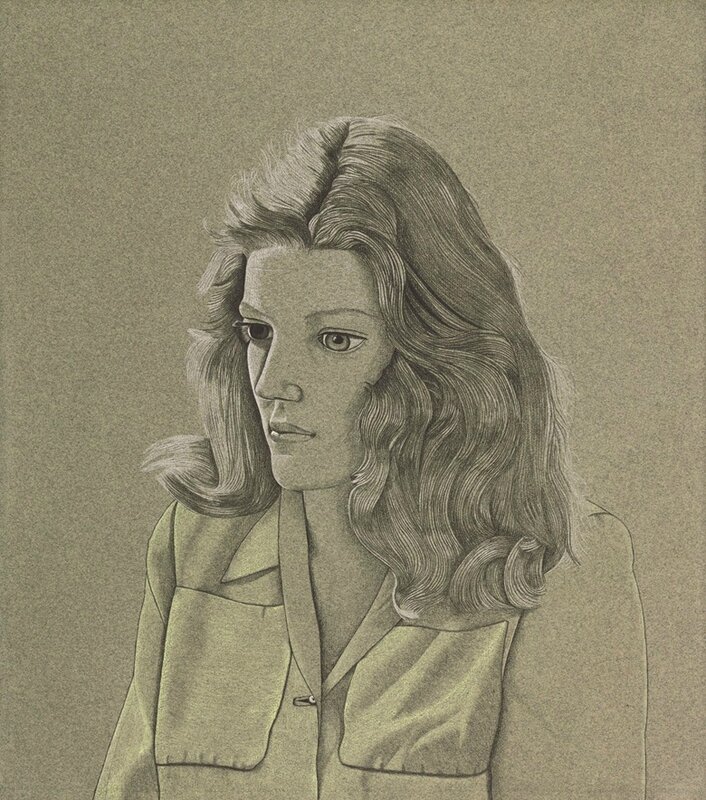 Lucian Freud, O.M., C.H. (1922-2011), A Girl (Pauline Tennant), circa 1945. Conté crayon and coloured chalk on grey/green paper. 17 3⁄4 x 15 3⁄4 in. (45 x 40 cm.). Estimate: £2,000,000-3,000,000. Photo Christie's Image Ltd 2016.
Paying homage to the true joy of beauty, it is evident how these four portraits transcend and evolve notions of Keats' timeless sentiment. To a contemporary eye, it is only clear how in relation to the celebrities of the 21st Century, these women continue to be celebrated as representatives of 180 years of beauty.
"As Keats described beauty so perfectly in his in poetry, so generations of British painters have been entranced by the most beautiful women of their day. These Muses inspired many of our finest British artists to execute their greatest works. Unwittingly these Muses have shaped the history of British painting from the beginnings of great English portraiture in the 18th Century when Christie's was founded." – Jussi Pylkkänen, Global President of Christie's International.