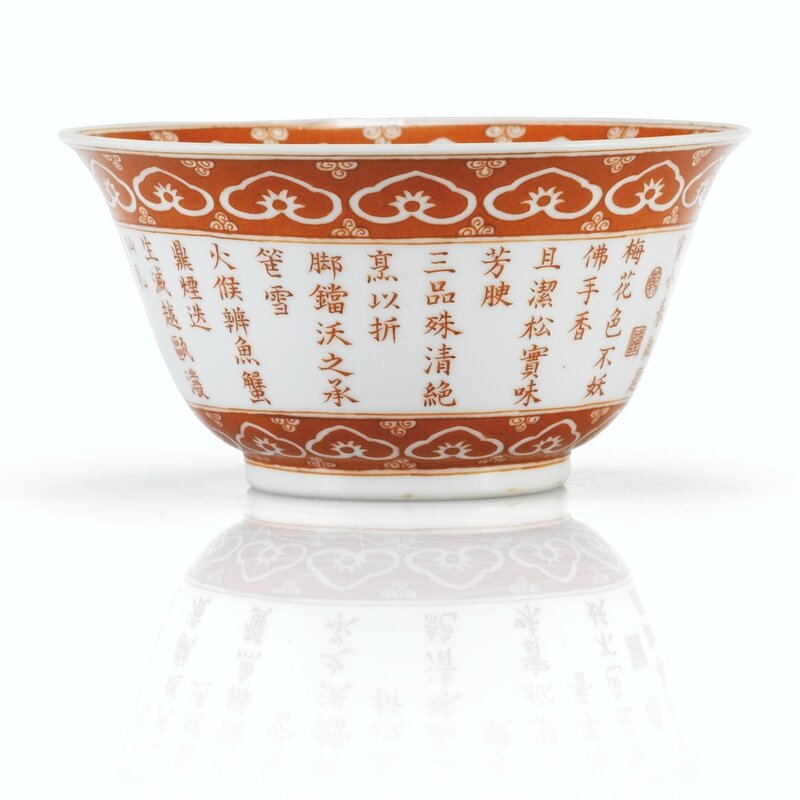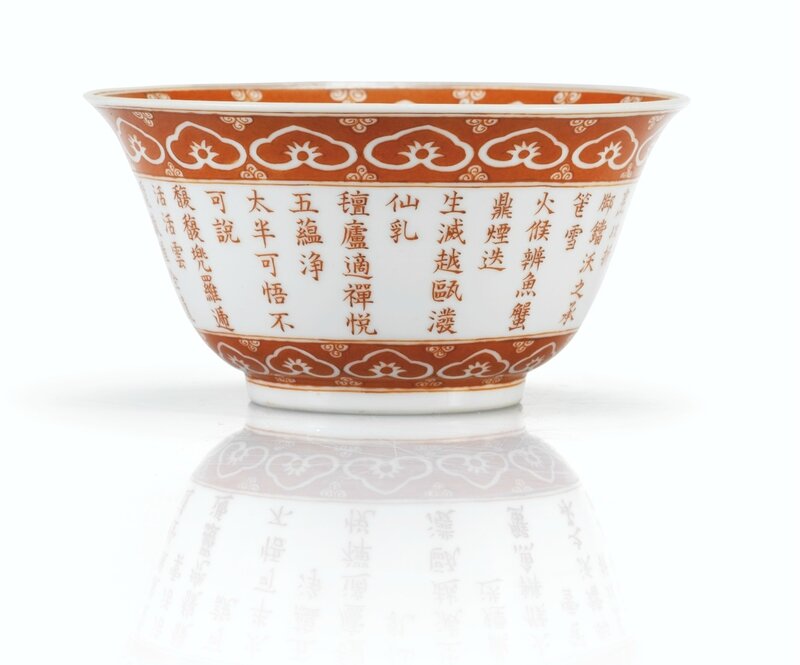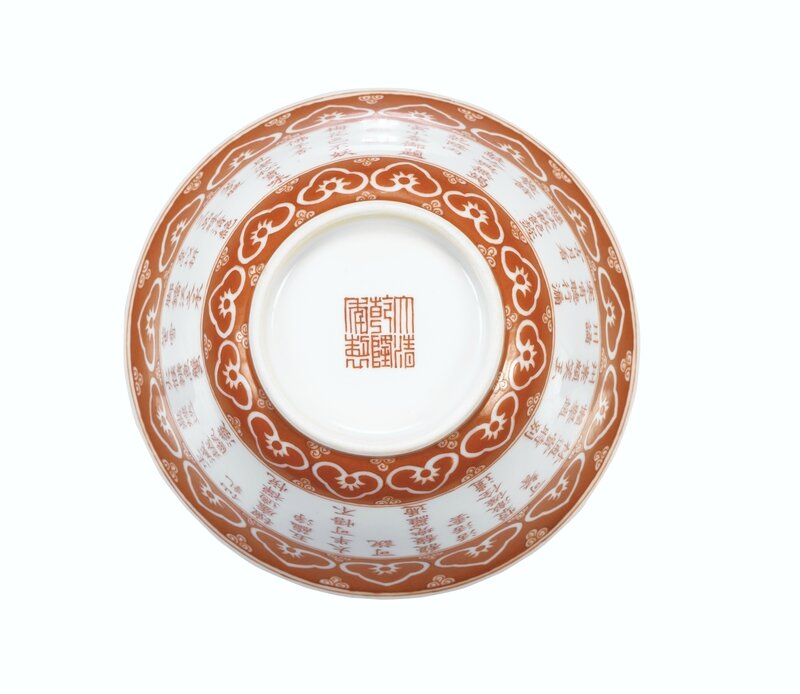 Lot 96. Rare bol en porcelaine à décor rouge-de-fer, Marque et époque Qianlong (1736-1795). Estimation 15,000 — 25,000 €. Photo Sotheby's
le corps arrondi reposant sur un petit pied droit et se terminant en un bord évasé, l'extérieur peint en rouge-de-fer du poème impérial Sanqing Cha (Thé des Trois Puretés), daté de l'année bingyin du règne de l'empereur Qianlong (1746), terminé par deux marques en cachet qian et long, l'ensemble encadré par deux frises de ruyi bordant le pied et les lèvres, l'intérieur portant un médaillon orné de fleurs de prunus, aiguilles de pin et citrons digités, la base inscrite d'une marque à six caractères en rouge-de-fer. Diam. 11 cm; 4 3/8 in.
AN IRON-RED DECORATED BOWL INSCRIBED WITH AN IMPERIAL POEM, DATED TO THE 11TH YEAR OF THE QIANLONG REIGN (1746), WITH TWO SEALS QIAN AND LONG, SIX-CHARACTER IRON RED SEAL MARK AND PERIOD
Provenance: Collected by the grandfather of the present owner.
Thence in the family by descent.
Note: The pair to the present lot inscribed with the same poem, also dated to the 11th year of the Qianlong reign (1746), and bearing an identical iron-red seal mark with the same second character, was included in the Special exhibition of K'ang-hsi, Yung-cheng and Ch'ien-lung Porcelain Ware from the Ch'ing Dynasty in the National Palace Museum, National Palace Museum, Taipei, 1986, cat. no. 142 and p. 168, fig. 142B.
Sotheby's. Arts d'Asie, Paris, 23 juin 2016, 10:30 AM