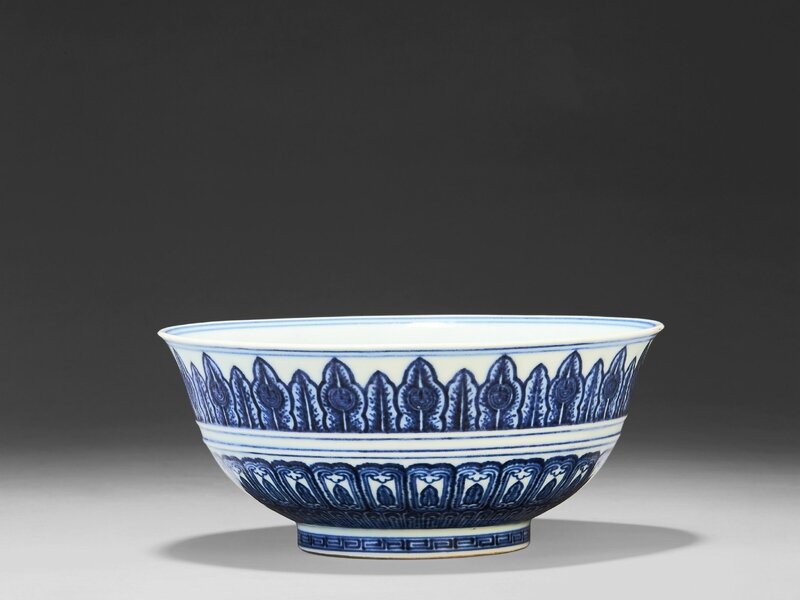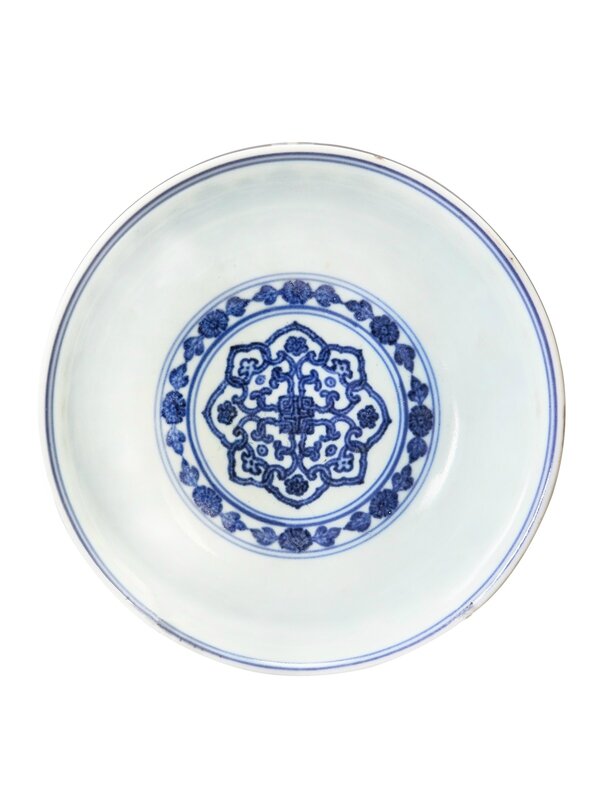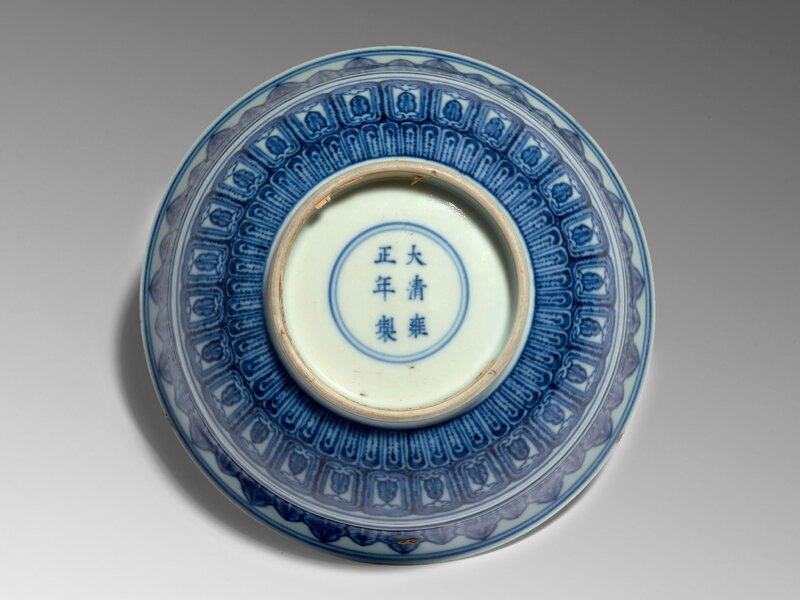 Lot 72. Bol en porcelaine bleu blanc à décor de style Ming, Chine, dynastie Qing, marque et époque Yongzheng (1723-1735). Estimation 10,000 — 15,000 €. Photo Artcurial
Hémisphérique, la bordure évasée, reposant sur un petit pied orné de grecques, le milieu de la panse moulé de deux cercles concentriques, séparant une frise de pétales dans la partie basse, et une frise de feuilles de bananiers dans la partie haute, l'intérieur orné d'un médaillon de ruyi entrelacés et d'une guirlande de fleurs, marque à six caractères Yongzheng à la base ; trois petits éclats à la bordure - D. : 17,1 cm (6 ¾ in.)
Provenance : Collection de M. C. Vente du 31 mai 1924, lot 248.
Note: Cette forme et ce décor sont très rares. Le décor est inspiré des porcelaines bleu blanc du début de l'époque Ming, Un bol de forme identique à glaçure céladon a été vendu à Christie's Hong Kong, le 28 mai 2014, Lot 2901.
The shape and the pattern of this bowl are very rare. The design is inspired from early Ming blue and white porcelains. A bowl with an identical shape but with a celadon glaze was sold at Christie's Hong Kong, 28 May 2014, Lot 2901.
A blue and white Ming style porcelain bowl, China, Yongzheng mark and period (1723-1735)
Art d'Asie, le 21 Juin 2016 à 14h00 - ARTCURIAL, 75008 PARIS (FRANCE)