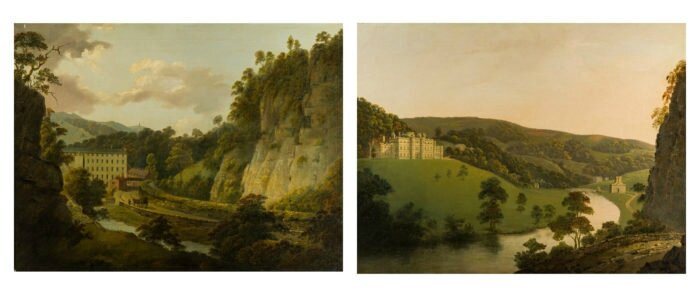 Joseph Wright of Derby (1734–1797), Arkwright's Mills & A View of Cromford Bridge, c. 1795-6 © Derby Museums Trust.
DERBY.- The paintings, which are believed to be among the last in Wright's career, depict the iconic Arkwright's Mills and Willersley Castle, which were founded by Sir Richard Arkwright at Cromford, Derbyshire. Arkwright is thought to have commissioned both of the works, but they had both disappeared into the art market by the 1950s. Several owners later, they ended up in the possession a healthcare foundation in the United States. They were finally offered at auction at Christie's in New York, on 13 April.

Tony Butler, the executive director at Derby Museums, said: 'We first got wind of the sale nine days before the auction via a tip-off from our patron, the Duke of Devonshire. Our team quickly went into action to raise the money for the purchase – a tremendous achievement that went down to the wire. These scenes are of a landscape so familiar to Derbyshire people and we are so pleased to be bringing the paintings home.'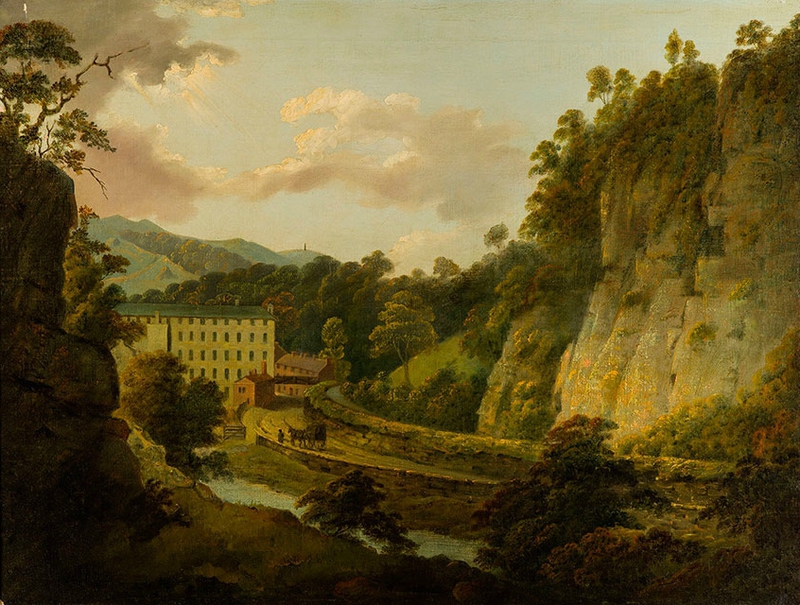 Joseph Wright of Derby (1734–1797), Arkwright's Mills, c. 1795-6 © Derby Museums Trust.
Lucy Bamford, senior curator of art at Derby Museums, added: 'We were thrilled at the opportunity to acquire the pictures. Bizarrely, while Derby Museums holds the world's largest collection of Wright's work, it does not contain any examples of his pure depictions of Derbyshire landscape, a subject he came to favour increasingly as he got older. These two paintings nicely fill that gap. We were also drawn to their historical significance, [as] depictions of a key area within the UNESCO Derwent Valley Mills World Heritage Site, and the link to the Arkwright family, Wright's portraits of whom, along with associated objects, are in the Derby Museums collection.'

Jonathan Wallis, head of museums at Derby Museums, said: 'The chance to enrich this story of world-changing history further left us in little doubt that we wanted to go for them. Thanks to the Heritage Lottery Fund, Art Fund, the V&A Purchase Grant Fund, and the Friends of Derby Museums, we had the funds, but we still needed to secure them. On the evening, there was one other bidder, but in the end we managed to [buy the paintings for] well below their lower estimate of $300,000. We're absolutely thrilled.'

The paintings are on display in the Derby Museum and Art Gallery.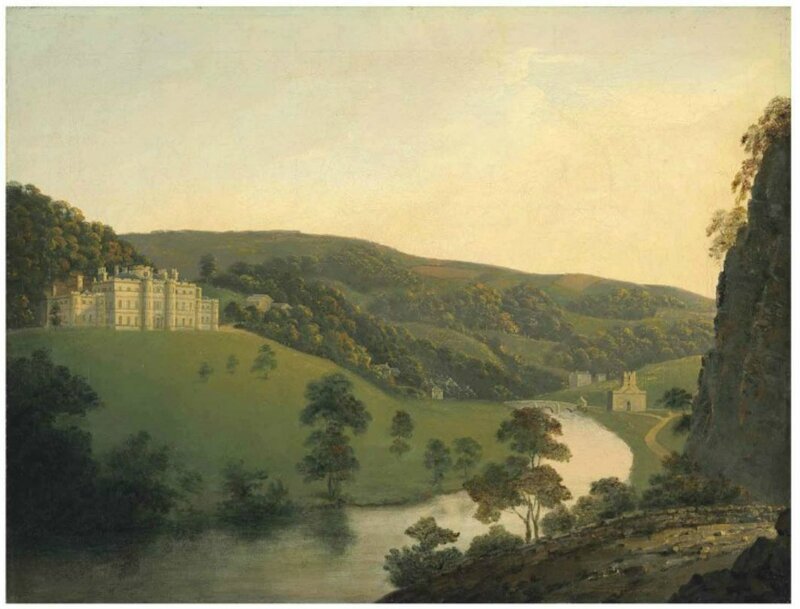 Joseph Wright of Derby(1734–1797), A View of Cromford Bridge, c. 1795-96 © Derby Museums Trust.