Nikos Koulis. Medusa collection, Blue enamel snake ring.
Nikos Koulis. Medusa collection, Pink enamel snake ring.
Damiani black ceramic and pink gold snake ring and bracelet, from the Eden collection.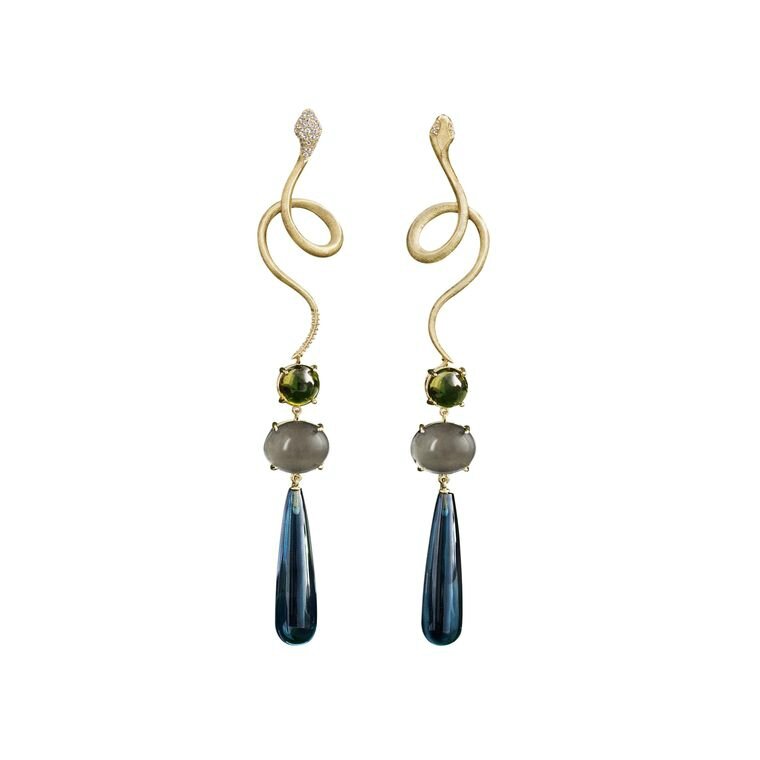 Ole Lynggaard snake earrings in brushed gold with diamonds and coloured gemstones.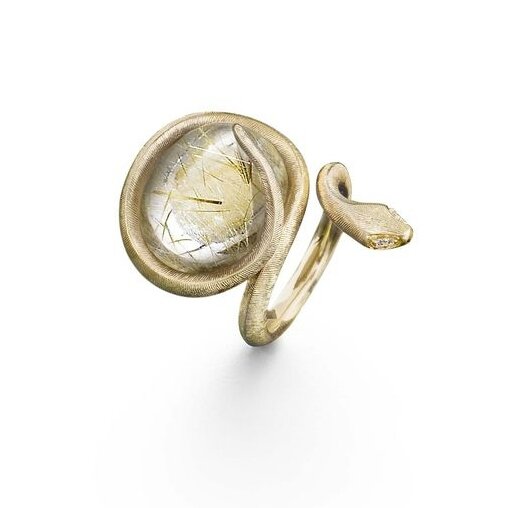 Ole Lynggaard yellow gold ring, set with a rutilated quartz and four diamonds for eyes.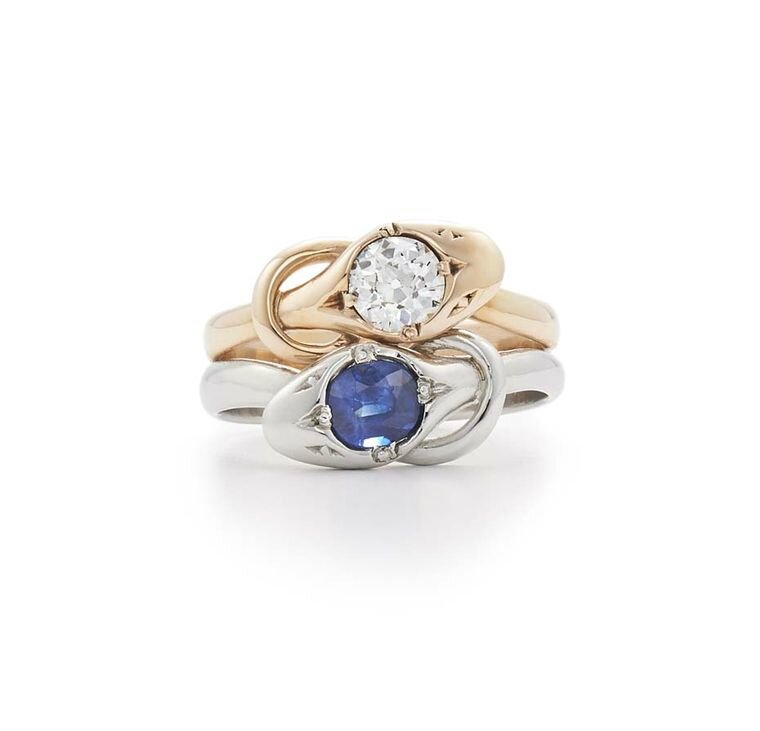 Two-tone gold sapphire and diamond Double Snake ring, circa 1907, available from Fred Leighton.
The popularity of snake jewellery reached fever pitch after Prince Albert proposed to Queen Victoria with an engagement ring in the shape of a snake and has continued throughout the eras.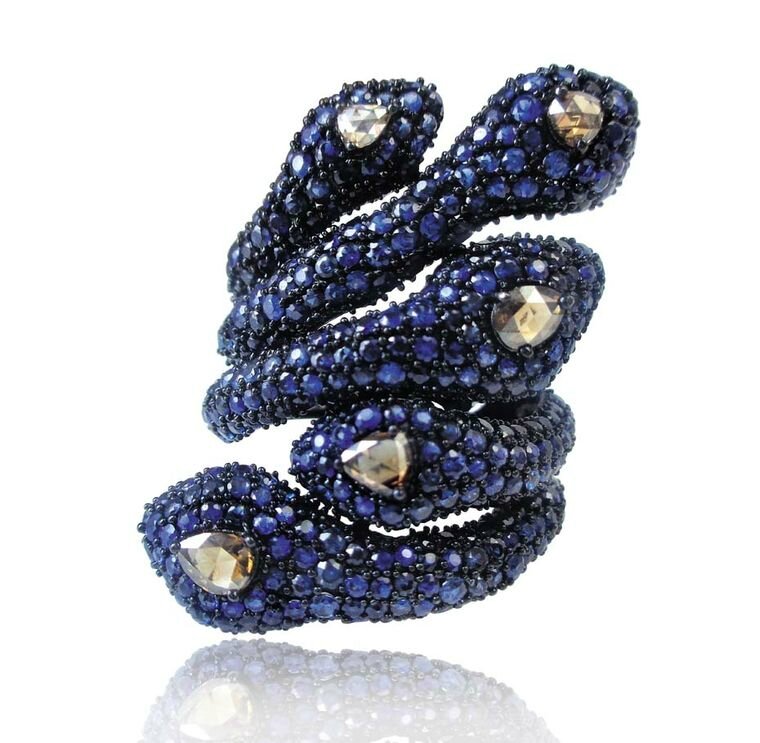 Sutra snake ring in black gold with 5ct of sapphires and diamonds.
(via thejewelleryeditor)