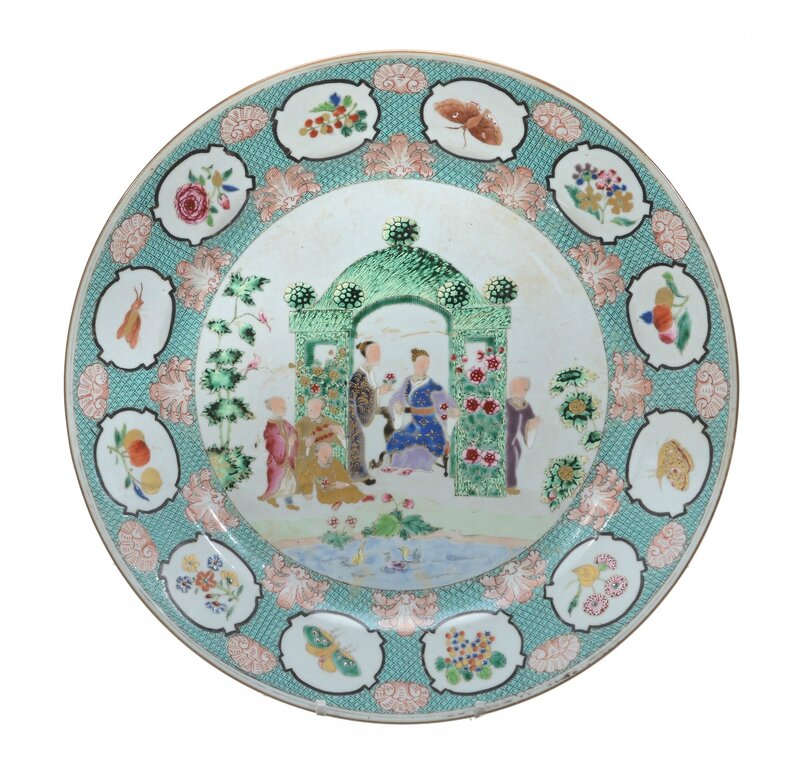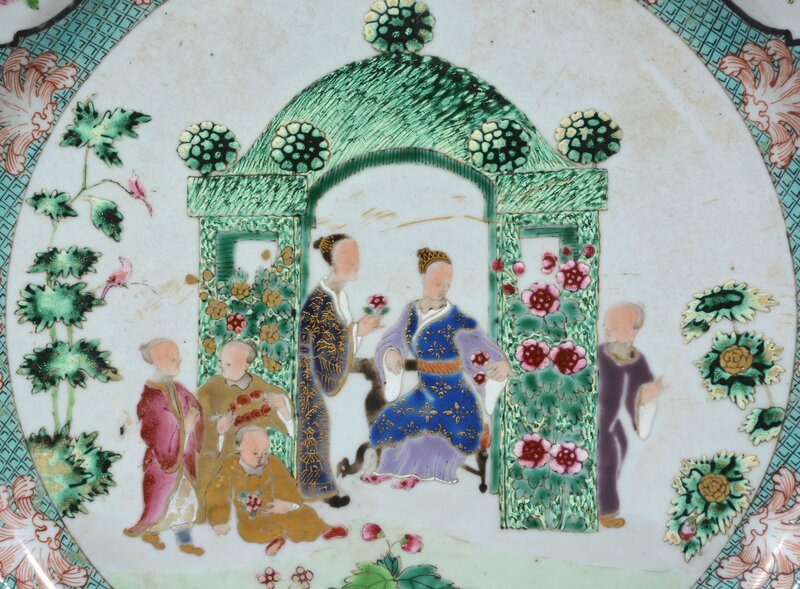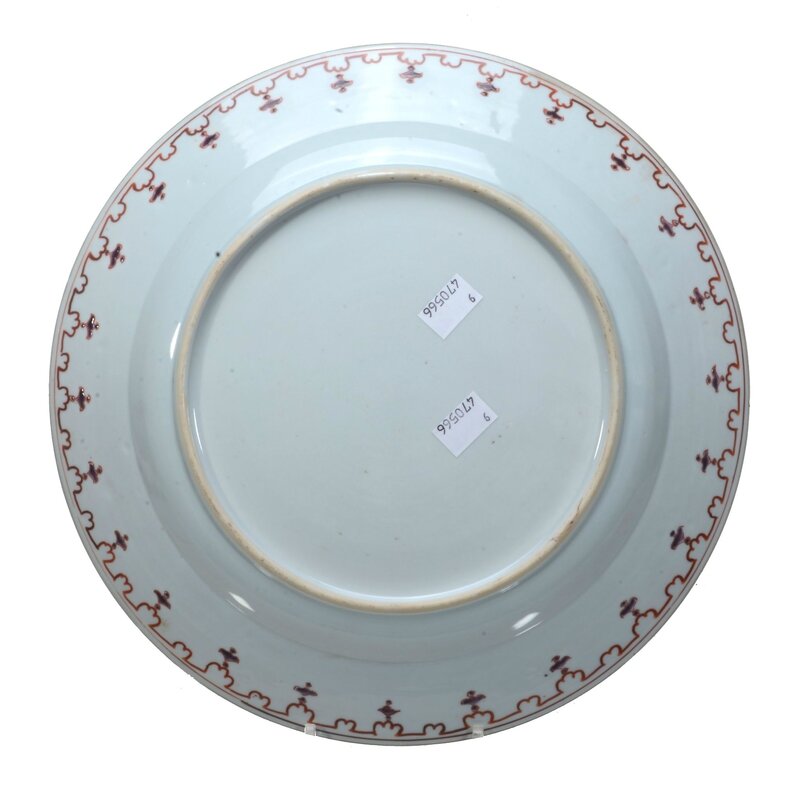 Lot 169. A pair of large Chinese Export 'Pronk' arbour dishes, early Qianlong Period, circa 1738-1740. Est: £1000–1500. Sold for £3000. Photo Dreweatts & Bloomsbury Auctions
decorated after the Dutch artist Cornelis Pronk's design, with the topiary garden scene, the border with cartouches of moths, butterflies, flowers and fruit, the reverse with an iron-red and purple lambrequin border, 32cm diameter, ebonised frames (2); one dish with two large pieces damaged and re-stuck at 6pm on rim overall size of two pieces approximately 8cm x 4cm.; both with some wear to enamels and gilding; surface scratches and some wear to gilding and faces and some staining.
Cornelis Pronk (1691-1754), was commissioned by directors of the Dutch East India Company in 1734 to produce designs to be transferred on to Chinese porcelain. C.J.A. Jorg identifies the arbour as Cornelis Pronk's fourth and last official design (drawn in 1737) for the Dutch East India Co., noting that "[because of the high cost of these special patterns]…they ordered a small quantity…" and estimates that just three large arbour dinner services were made in enamel colours (Pronk Porcelain , pp 36-37).
Provenance: A Private Family Collection.
Dreweatts & Bloomsbury Auctions. Chinese Ceramics and Asian Works of Art, Tuesday 17 May 2016