Sun Junze: Landscape with Buildings, early 14th century; hanging scroll: ink and color on silk; 73 x 44 1/4 in.; BAMPFA, gift of Sarah Cahill, in memory of James Cahill..
BERKELEY, CA.- Summer Trees Casting Shade celebrates BAMPFA's acclaimed Chinese painting collection with over fifty works dating from the twelfth to nineteenth centuries. The diverse subject matter—from monumental landscapes to intimate views of quiet gardens, and from figures of lofty gentlemen to seldom-depicted street characters—highlights the richness of the collection.

BAMPFA has long been known as home to a robust collection of Chinese paintings, thanks in large part to the late scholar, collector, and UC Berkeley Professor Emeritus James Cahill. Cahill's personal collection forms the central core of our holdings, which he used to great effect in his nearly thirty years teaching at the University. The exhibition also includes other important gifts and purchases made over the last fifty years.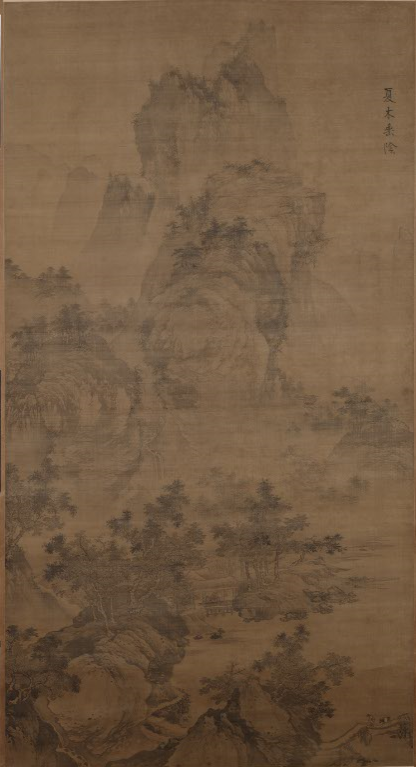 Dai Jin: Summer Trees Casting Shade, early 15th century; hanging scroll: ink on silk; 78 x 42 1/8 in.; BAMPFA, purchase made possible through gifts from an anonymous donor, Robert Bloch, the Warren King Family, Jane Lurie, Kirsten and Terry Michelsen, and other Friends of the Asian Gallery.
The first Chinese painting entered the BAMPFA collection in 1967. Scholar Instructing Girl Students, by the noted figure painter Chen Hongshou (1598–1652), remains an iconic image, one that will forever be identified with a history of collecting distinguished Chinese paintings. A Berkeley alum purchased the painting for BAMPFA from an important collection belonging to the noted scholar and collector Victoria Contag, who literally "wrote the book" on Chinese painting (Seals of Chinese Painters and Collectors (1940)). Our most recent acquisition, Landscape with Buildings, a monumental fourteenth-century landscape painting by Sun Junze, originally in the James Cahill collection, was donated in 2015 by Sarah Cahill in memory of her father.

Summer Trees Casting Shade is an opportunity to enjoy a cool respite from hot summer days and indulge in fine examples of Chinese painting.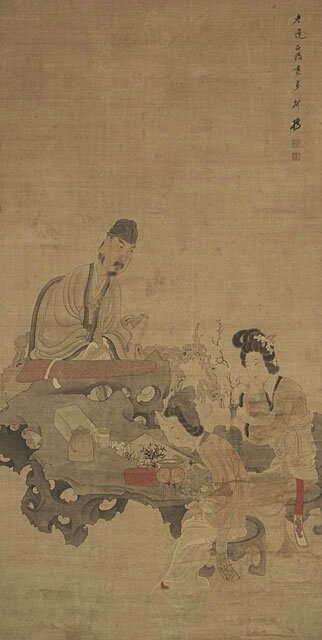 Chen Hongshou: Scholar Instructing Girl Pupils in the Arts, early 17th century; ink and color on silk; 35 3/4 x 18 in.; BAMPFA, gift of Elizabeth Hay Bechtel, Class of 1925.