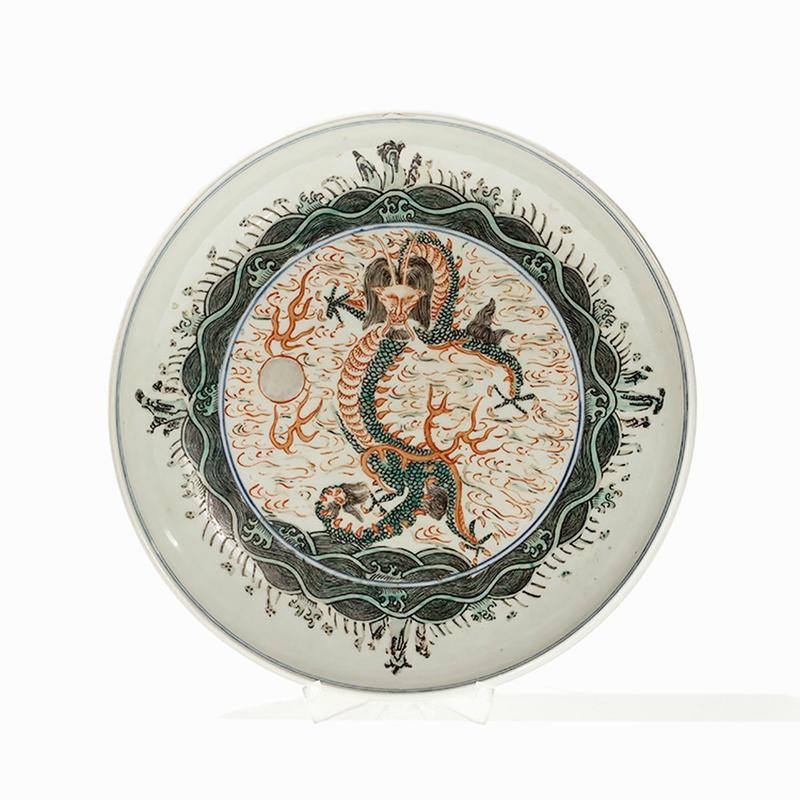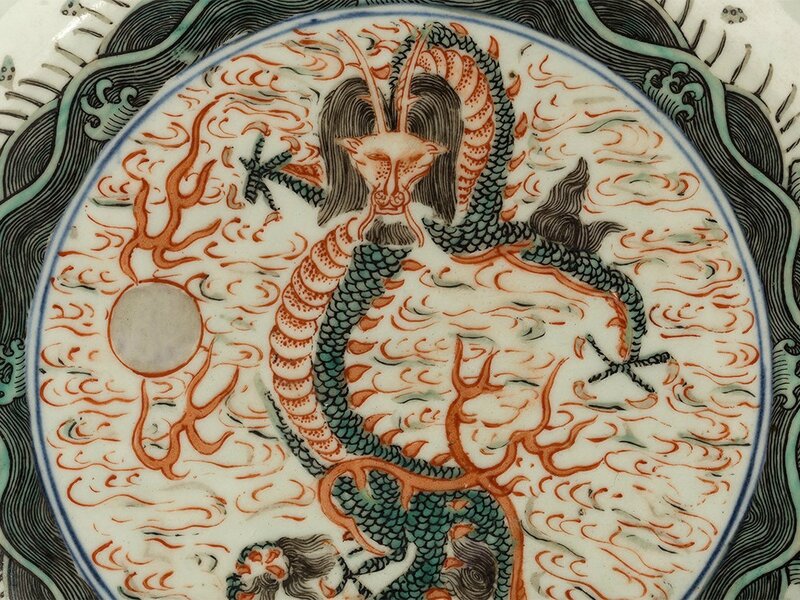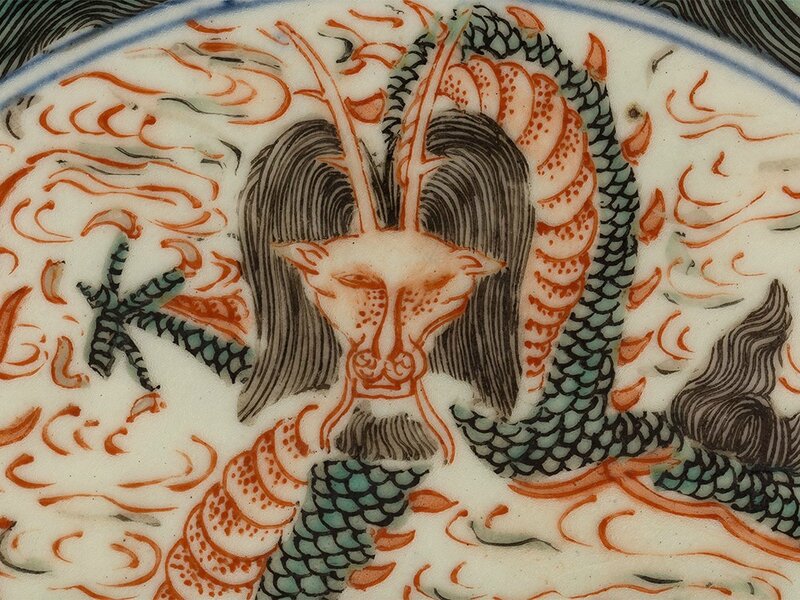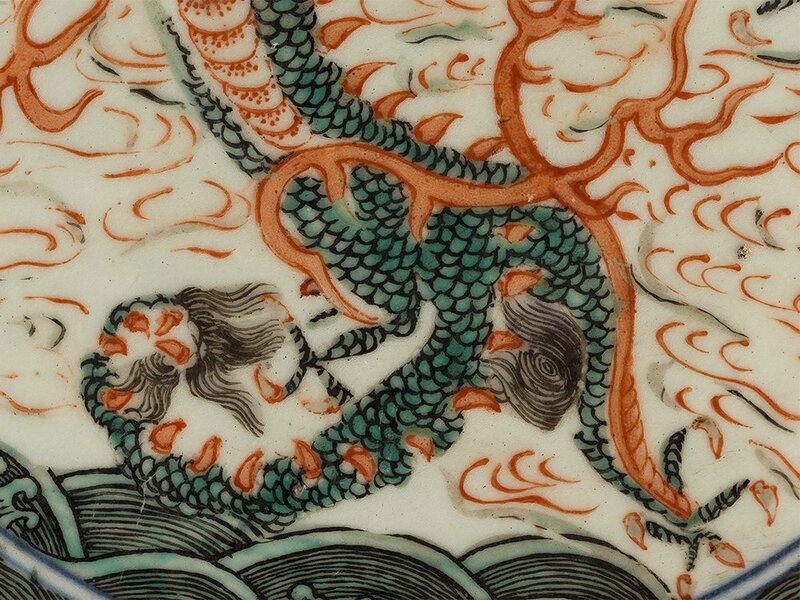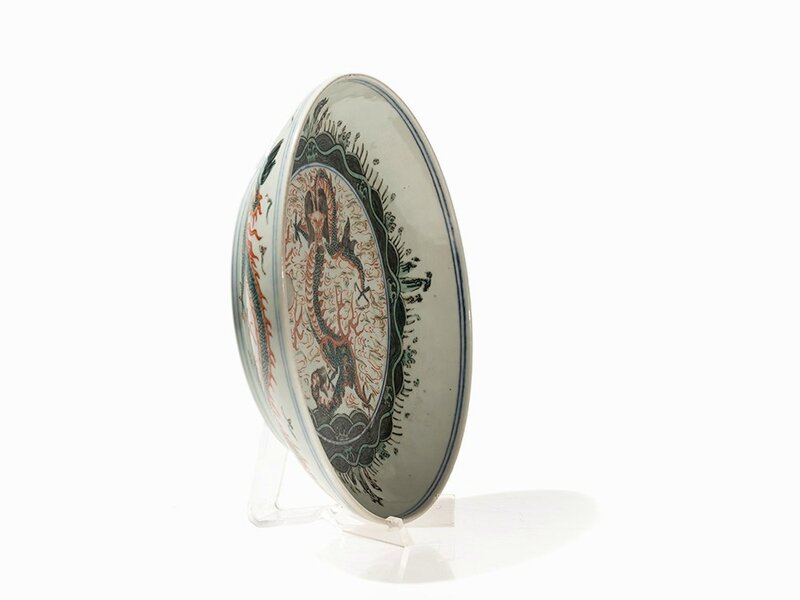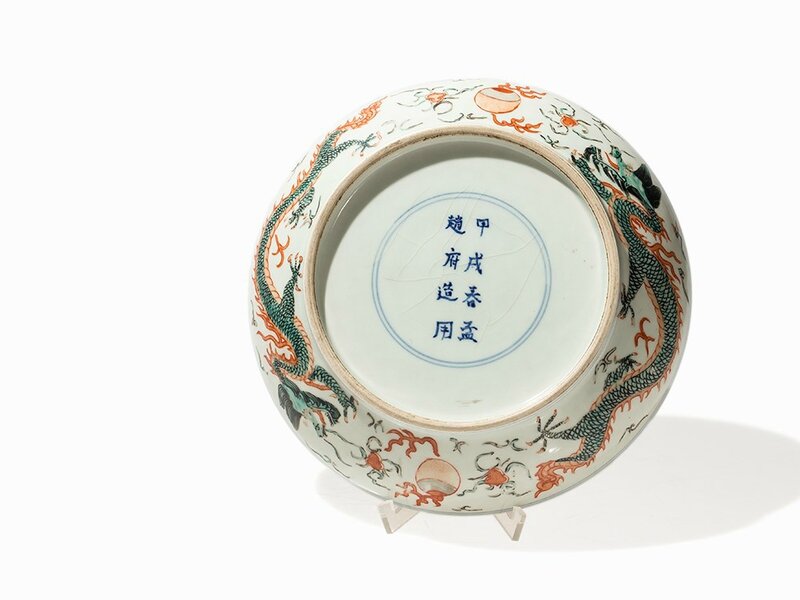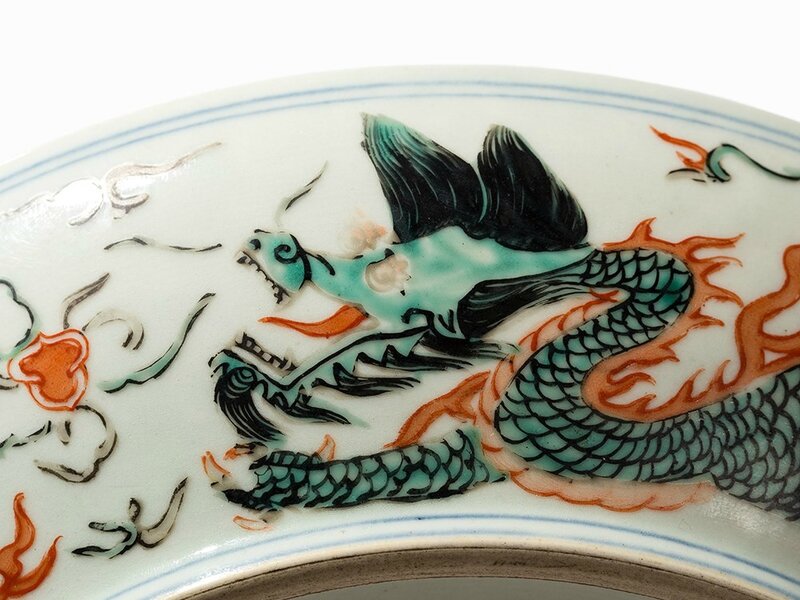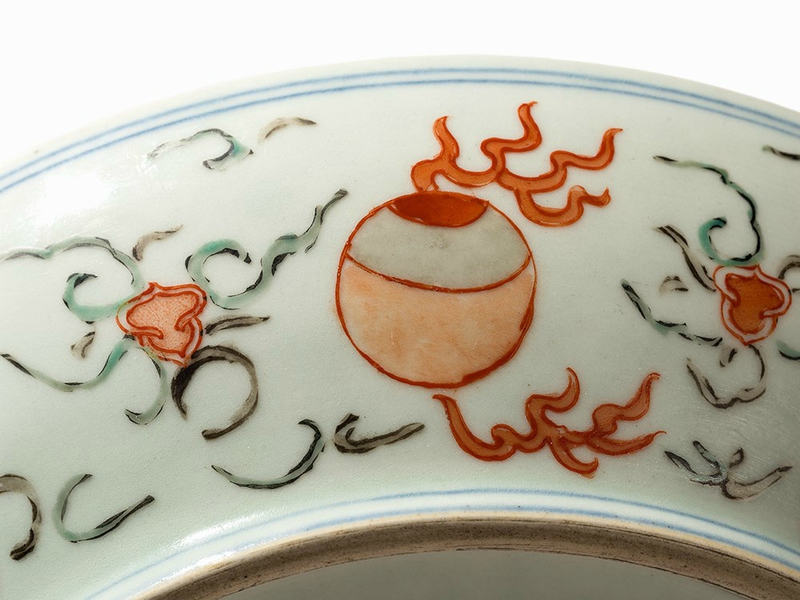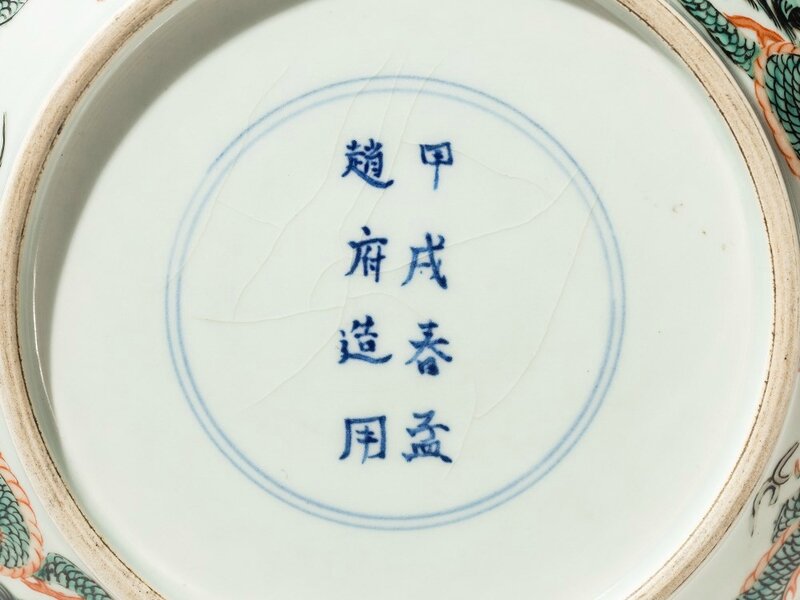 Lot 61. Wucai 'Zhaofu' Dragon Dish, China, 17th century. Estimation : 4 420 €. Photo Auctionata AG
Porcelain with underglaze blue and polychrome painting. Rare Wucai dish with a flat foot rim. Motif with a green horned dragon rising from foaming waves and chasing a 'flaming pearl'. Two further dragons in iron red and green on the exterior racing amidst ruyi heads and pursue flaming pearls. Base with eight-character inscription in underglaze blue 'Jiaxu chunmeng Zhaofu zaoyong' (Jiaxu year first spring month, made for the use of the Zhao Mansion), within a double circle. Diameter: c. 25 cm. Good condition
Provenance: Private collection, Berlin

Comparable dishes are found in the Percival David Foundation, illustrated by Ming Wilson in 'Rare Marks on Chinese Ceramics', London 1988, p. 30-1, no. 5, the Palace Museum Beijing and in the Shanghai Museum.
Literature: Cf. International Exhibition of Chinese Art, London 1935/1936, no. 1950, in Zhongguo taoci quanji - 21 - Jingdezhen caihui ciqi, Shanghai 1981, no. 50
Wucai
The word Wucai can be translated with five enamel colors or 'five color ware'. In reality Wucai is the combination of three enamel colors – red, green and yellow – and comes along with the underglaze blue and the white porcelain. The name originated in the Ming dynasty (1368-1642) and pieces with this color were especially made during the reign of Jiajing, Longqing and Wanli.
Zhaofu (Zhao Mansion)
Zhaofu (Zhao Mansion) referred to the principality of Zhao, one of the 24 principalities, which were set up by the Hongwu Emperor in the first years of the dynasty. The ceramic mark甲戌春孟赵府造用is one of the best known marks of the workshops of the Chongzhen Era (1627-1644).
Les Yeux de l'Asie. Chine et Japon, le 02 Août 2016 à 14h00 (2 pm CET) - AUCTIONATA AG, 10719 BERLIN