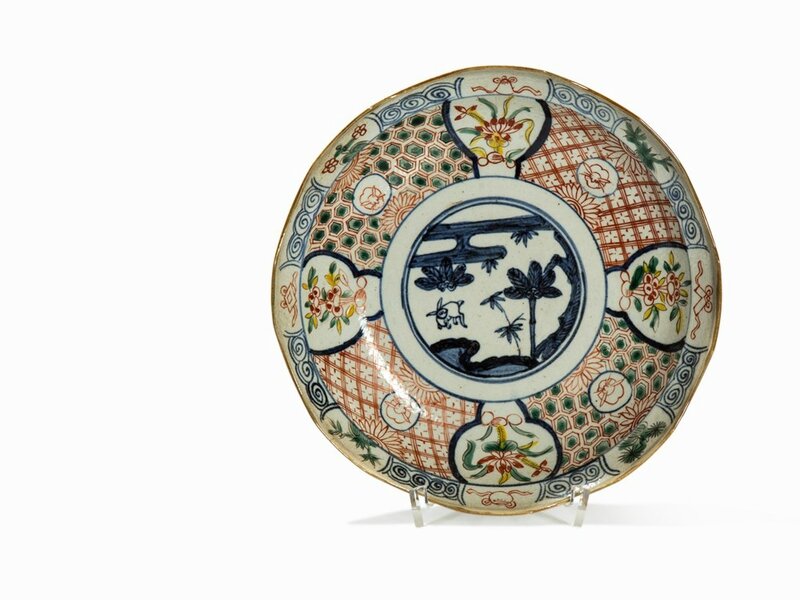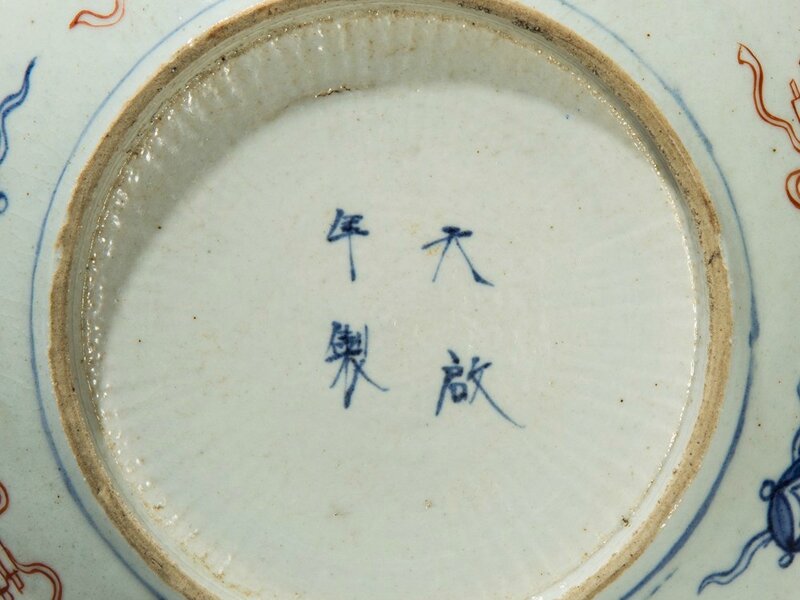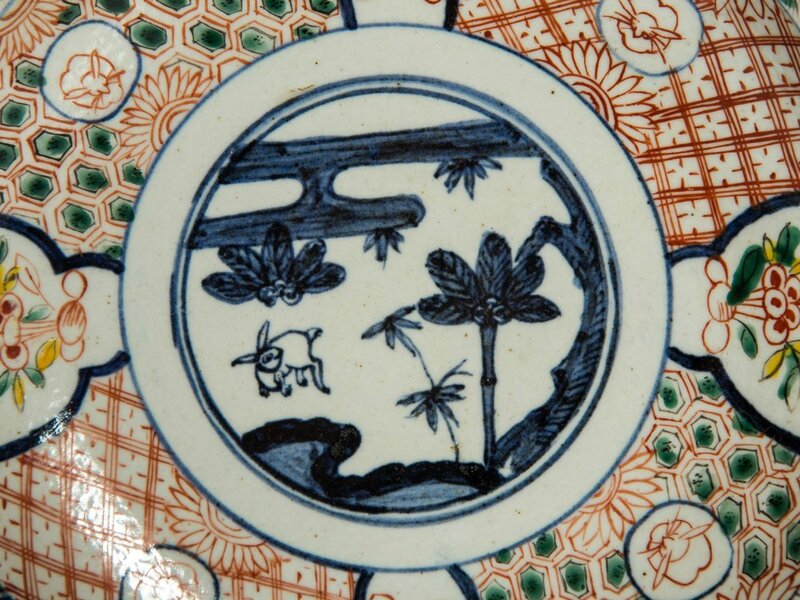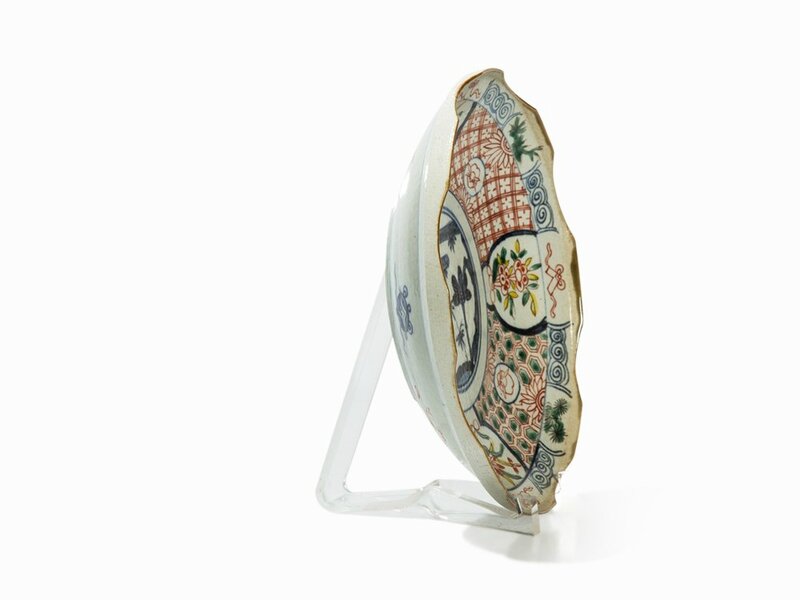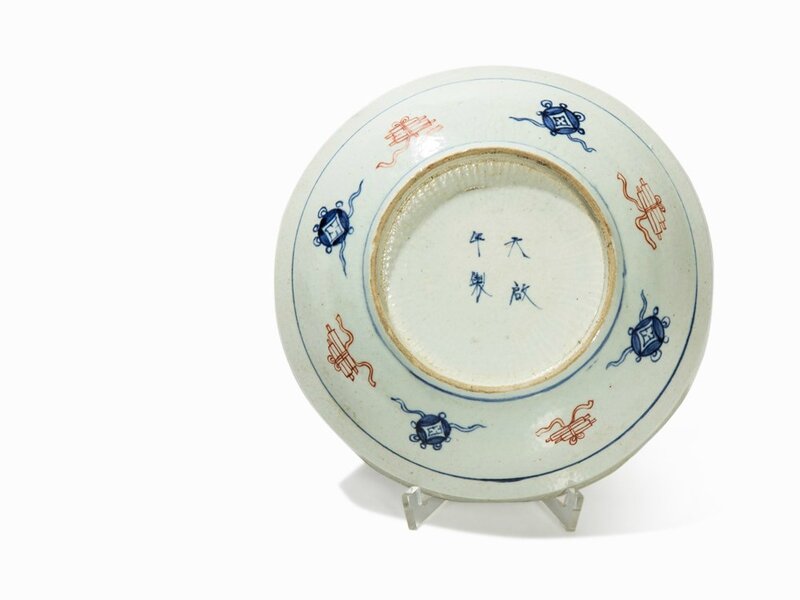 Lot 63. Ko-Akae Plate with Décor in Underglaze blue, China, Tianqi period (1621-1627). Estimation : 700 € / 910 €. Photo Auctionata AG
Porcelain with underglaze blue, overglaze polychrome enamels in green, yellow, and iron red. Saucer dish raised on a low foot with gently flaring and slightly lobbedsides, the rim indented, decorated inside with a scetchy landscape scene in underglaze blue and cartouches filled with flowers painted in polchrome enamels, below the rim some spiral patterns with flowers, the exterior with auspicious motifs in underglaze blue und iron red. The underside with chattered potter's wheel traces and with four-character Tianqi mark in iron red. Made for the Japanese export market. With a wooden box. Diameter: 19.6 cm. Good condition.
Provenance: German private collection.
Literature: Gudrun Schmidt-Esters (Ed.), Momoyama-Keramik und ihr Einfluss auf die Gegenwart, exhib. cat., Keramion Foundation, Frechen 2011, p.71, no. 163.
Ko-akae: Late Ming polychrome porcelains made for Japan are known under various names. The term ko-akae refers to the used colors ('old red pictorial' ware), wherea the term Tenkei akae is based on the production of a good number of these wares during the Tianqi, or Tenkei, reign period in the early 17th century, some of them bearing Tianqi reign marks.
Les Yeux de l'Asie. Chine et Japon, le 02 Août 2016 à 14h00 (2 pm CET) - AUCTIONATA AG, 10719 BERLIN