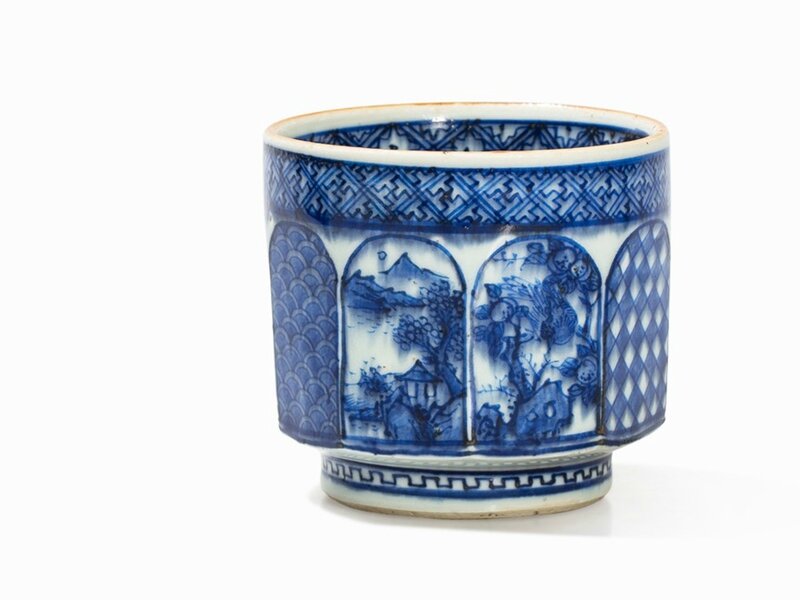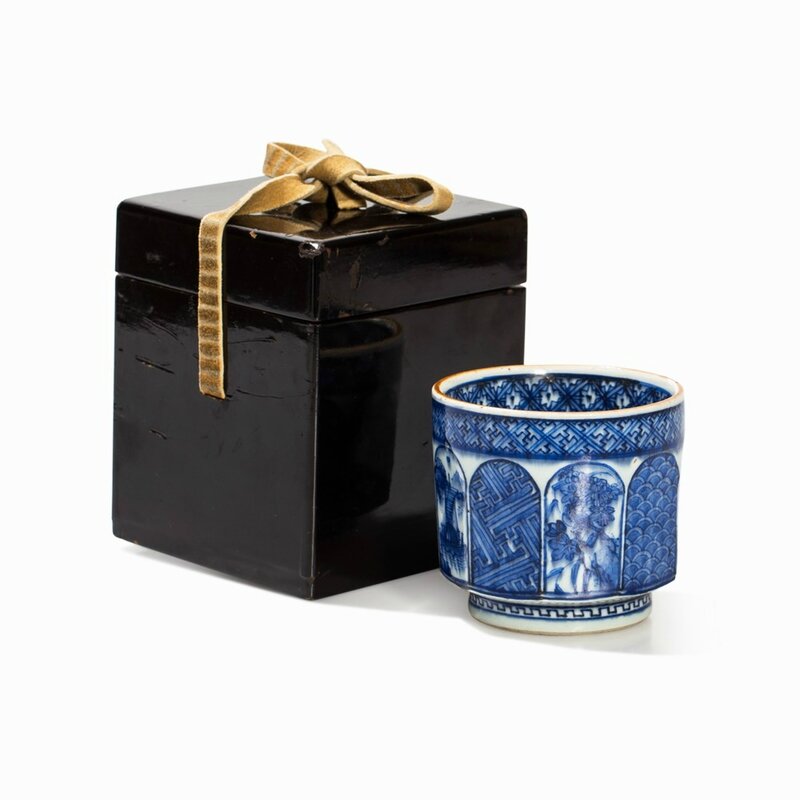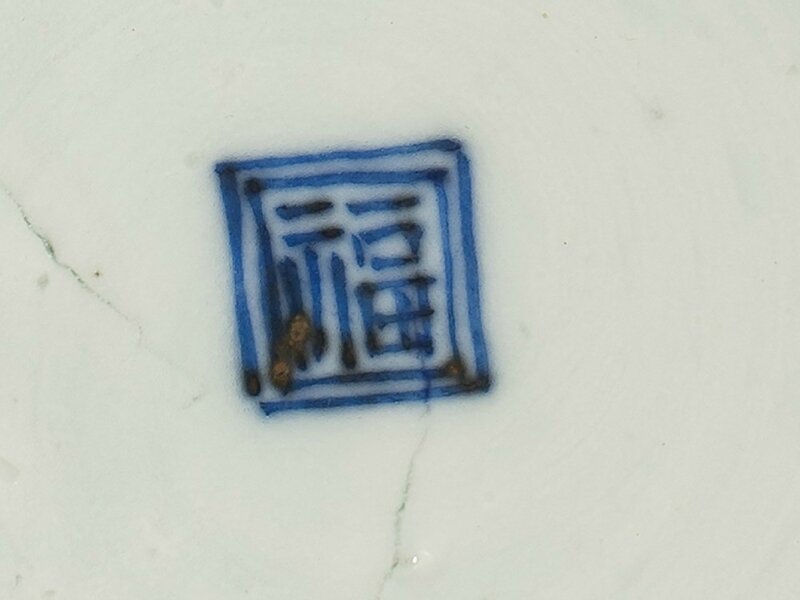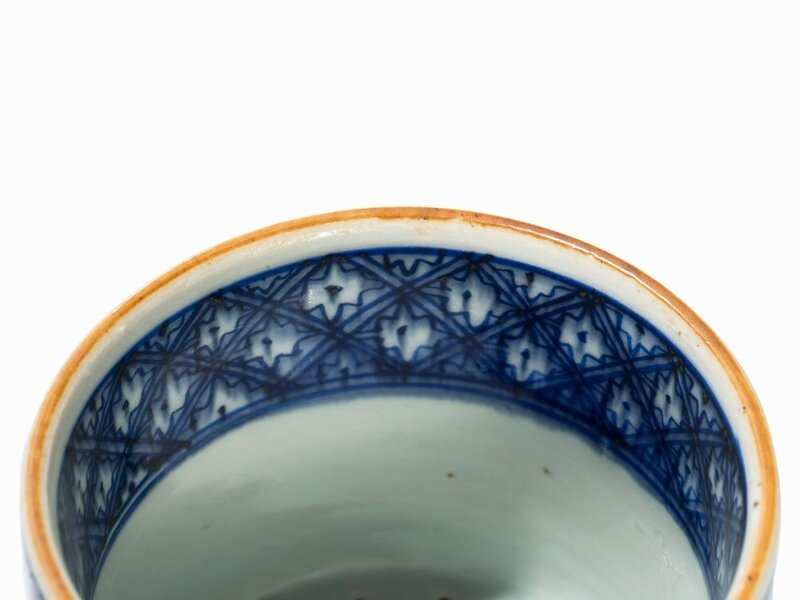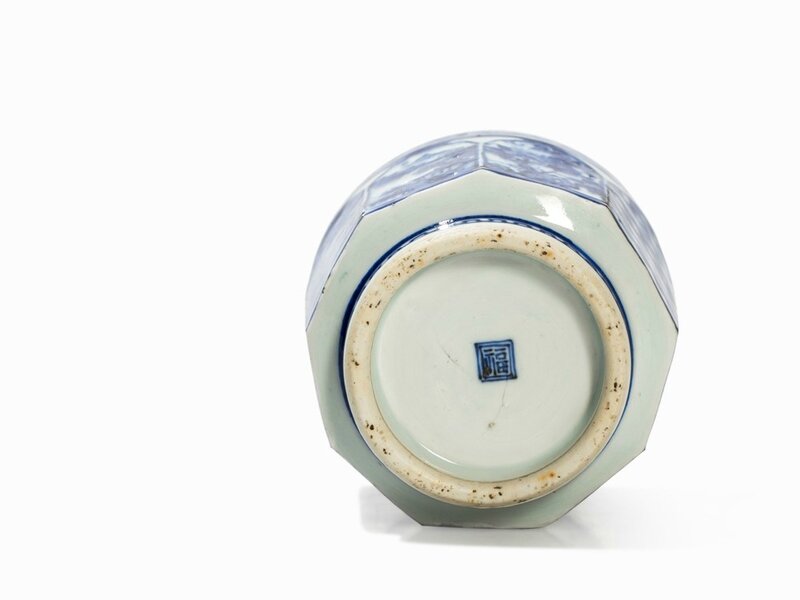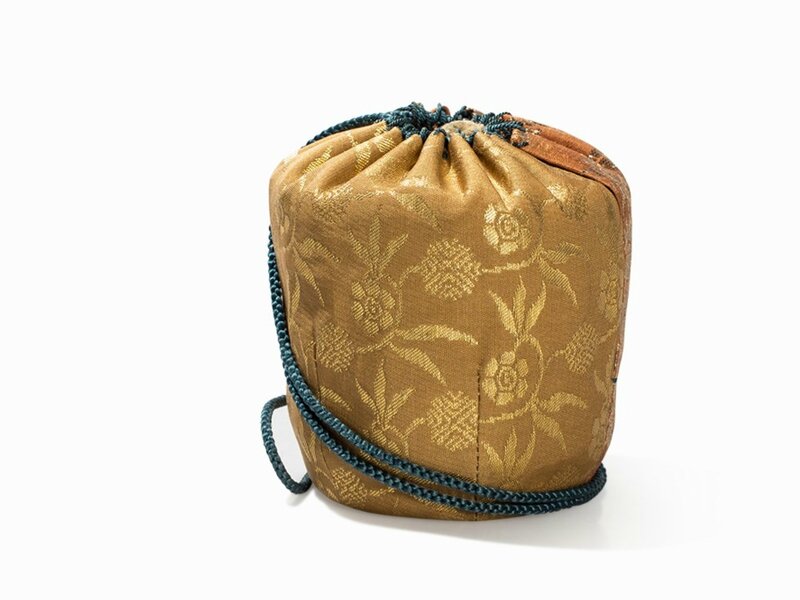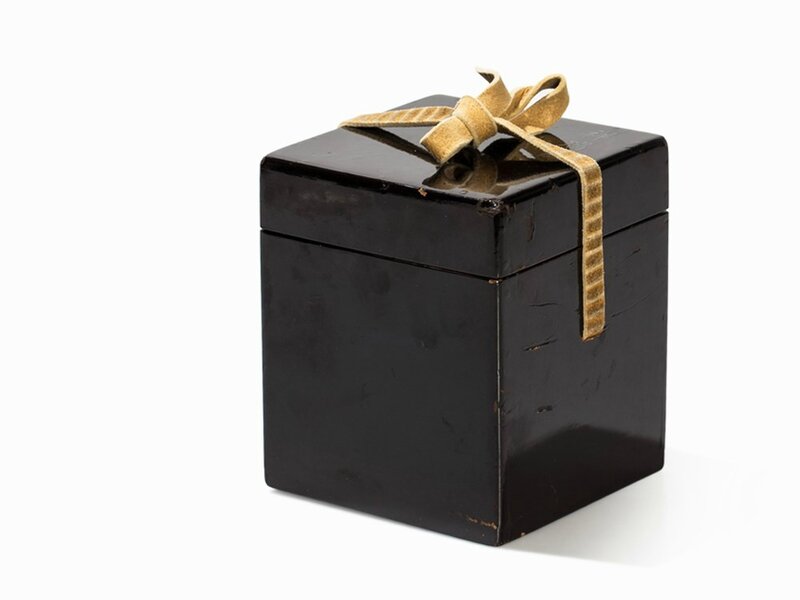 Lot 56. A Shonzui-Style Blue-and-White Tea Cup, Late Ming Dynasty, first half 17th century. Estimation : 2 400 € / 3 120 €. Photo Auctionata AG
Porcelain with underglaze blue painting. Shonzui ware. Cylindrical shaped tea cup with ninefold modeled sides on a high stand. The exterior decorated with cartouches filled with landscape sceneries and geometric patterns, below the rim a patterned border, inside also adorned with geometrical decor. Glazed underside with mark 'Fuku' in underglaze blue. Made for the Japanese export market. With old fitting brocade bag and accompanying black lacquer box, inscribed with silver makie. Height: 8.7 cm. Diameter: 9.4 cm. Good condition.
Provenance: German private collection
Literature: Gudrun Schmidt-Esters (Ed.), Momoyama-Keramik und ihr Einfluss auf die Gegenwart, exhib. cat., Stiftung Keramion, Frechen 2011, p.70, no. 155.
Shonzui Blue-and-White Porcelain. Chinese blue-and-white porcelain for the Japanese market, known as Shonzui or Ko-sometsuke, was popular at the end of the Ming period and was often used in Japan in the context of the tea ceremony. Such ceramics were fired in Jingdezhen private kilns in China; however, the sophistication and elegance of the styles appealed to the Japanese, who often commissioned pieces for specific use.
Les Yeux de l'Asie. Chine et Japon, le 02 Août 2016 à 14h00 (2 pm CET) - AUCTIONATA AG, 10719 BERLIN