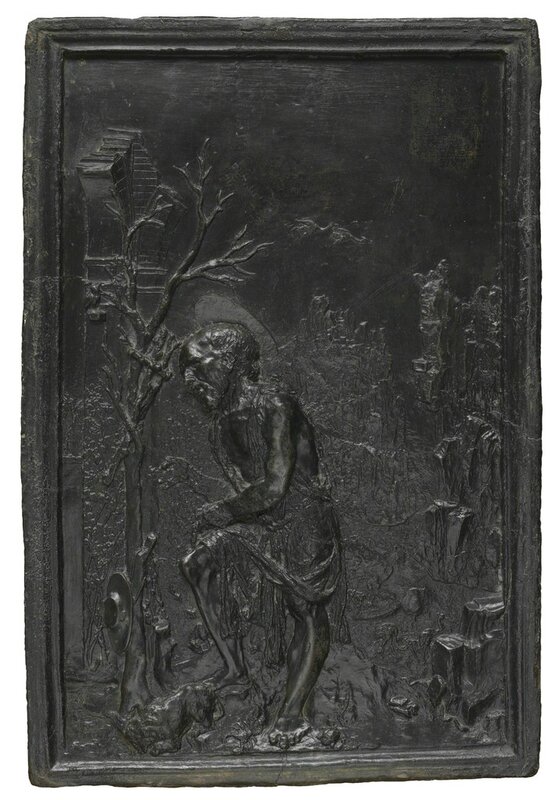 Francesco di Giorgio Martini (Italian, Siena 1439–1501 Siena), Saint Jerome, 1470s. Bronze,
21 5/8 × 14 11/16 in. (55 × 37.3 cm) Frame: 41 1/2 × 29 1/2 × 4 1/2 in. (105.4 × 74.9 × 11.4 cm). National Gallery of Art, Washington, Samuel H. Kress Collection, 1957.14.12 © National Gallery of Art, Washington, D.C.
Francesco di Giorgio created a magnificent series of bronze reliefs that show him attempting to use the medium for complicated narratives and that demonstrate his profound knowledge of Donatello's work. Here, Saint Jerome prays before a crucifix, alone with no companions, save for "scorpions and wild beasts," as the saint describes in one of his letters. Encouraged by the remarkable details to look closely, the viewer becomes aware that while some areas have been brought to a high finish, many others are so rough as to be scarcely legible, making this one of the earliest examples of a non finito aesthetic in sculpture.
This work is exhibited in the "Unfinished: Thoughts Left Invisible" exhibition, on view through September 4th, 2016. #MetBreuer