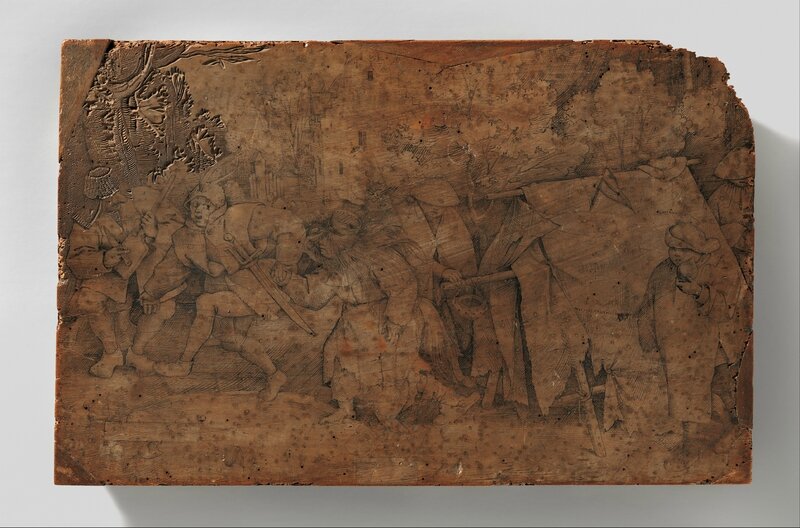 Pieter Bruegel the Elder (Netherlandish, Breda (?) ca. 1525–1569 Brussels), The Dirty Bride or The Wedding of Mopsus and Nisa, ca. 1566. Pen and black-brown ink on white-prepared partially carved block of applewood. Overall: 10 3/8 x 16 3/8 x 1 1/8 in. (26.4 x 41.6 x 2.9 cm). Harris Brisbane Dick Fund, 1932. The Metropolitan Museum of Art, 32.63 © 2000–2016 The Metropolitan Museum of Art
Bruegel created this drawing of the comical Shrovetide folk play De Vuile Bruid (The Dirty Bride) to serve as a design for a woodcut. A professional cutter began the carving in the upper left corner but did not complete his work. It is thanks to the unfinished nature of the production that the artist's drawing, which the cutter would have otherwise carved away, has been preserved for us today.
This work is exhibited in the "Unfinished: Thoughts Left Invisible" exhibition, on view through September 4th, 2016.
#MetBreuer