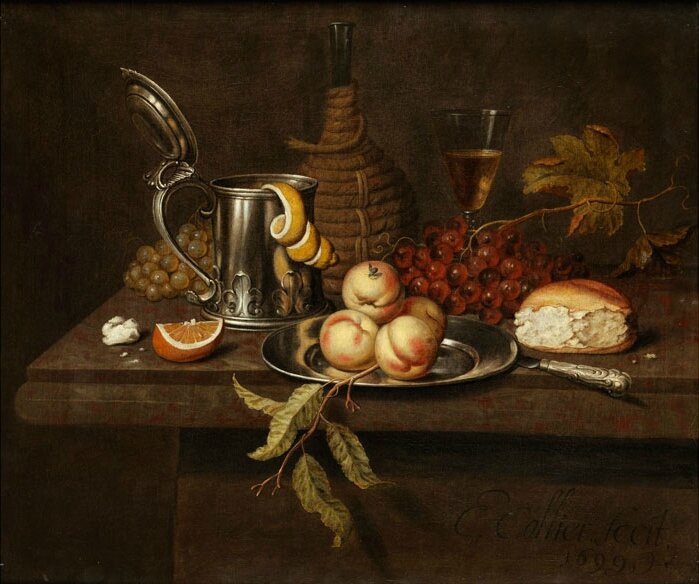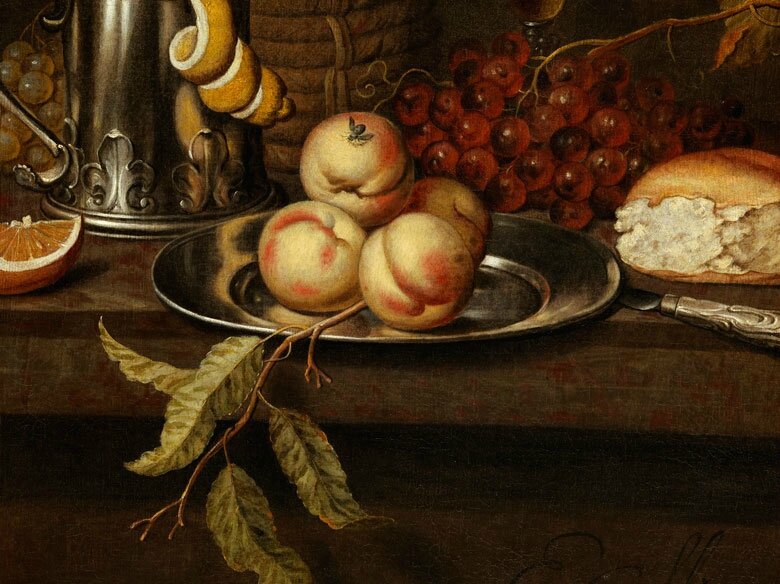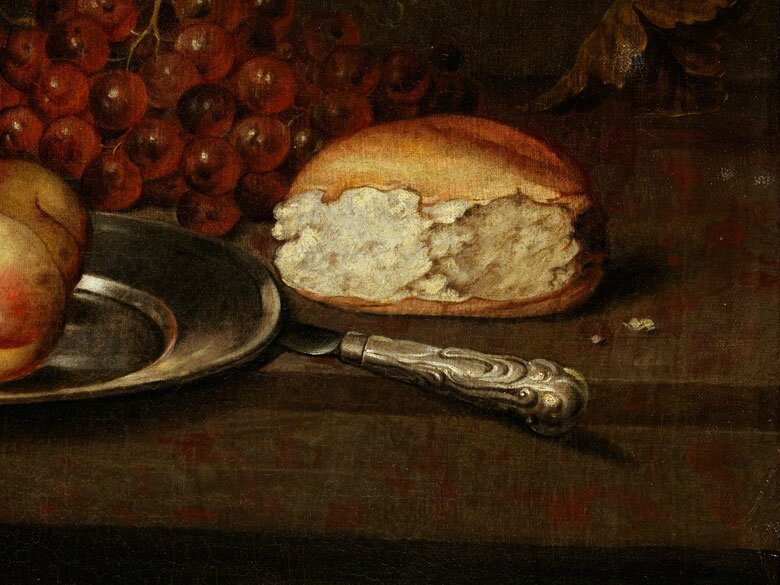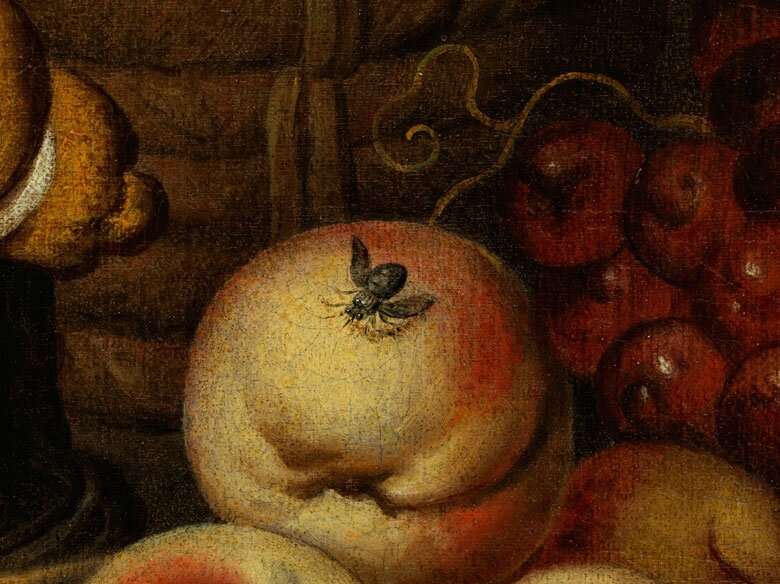 Edwaert Collier, also called Edwaert Colyer (1640 Breda - London 1708), Still life with peaches, lemon, grapes, bread and wine bottle next to a half-filled wine glass and a knife with a silver handle on the table edge, 1699. Oil on canvas. 62.5 x 73 cm.
In the lower area in great prominence signed "E. Collier fecit / 1699 ". Lot 106. Estimate: € 3000-5000
Note: Member of the Guild of St. Luke in Leiden from 1673. His paintings are in the Rijksmuseum, Amsterdam, the Begijnhof, Amsterdam, the Museum Leiden and in New York.
Hampel. 7 avril 2016