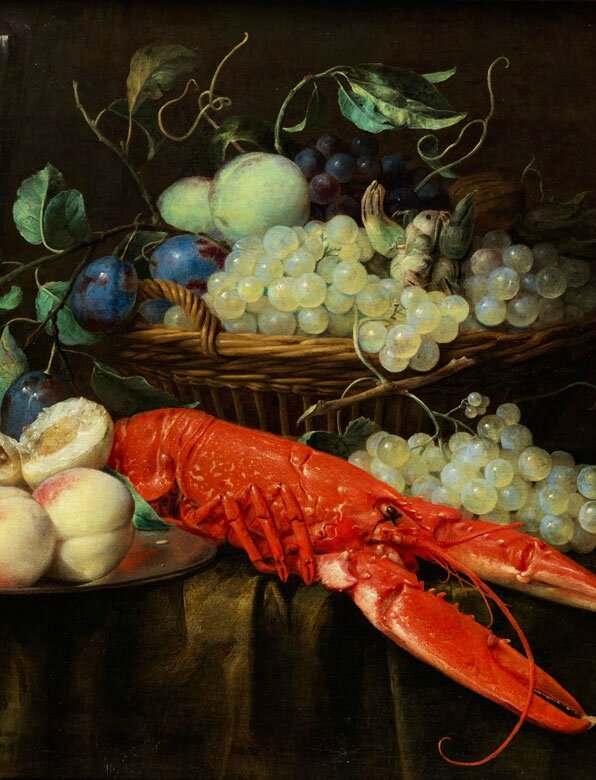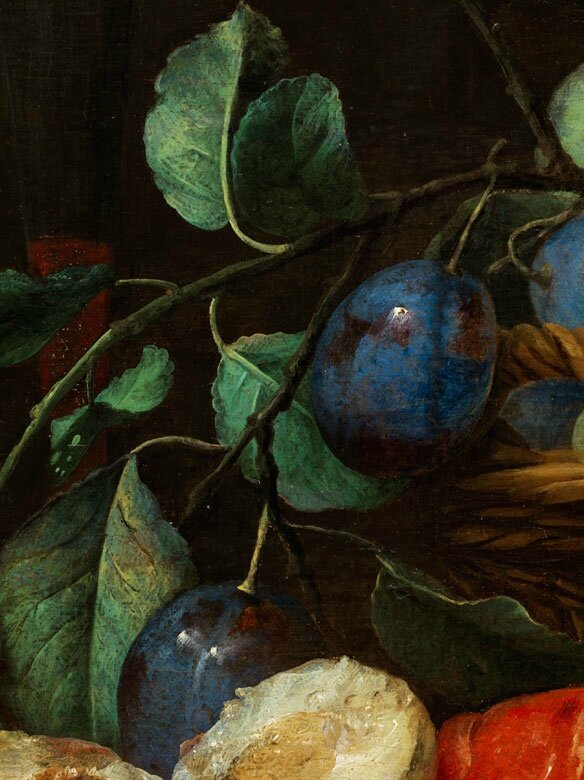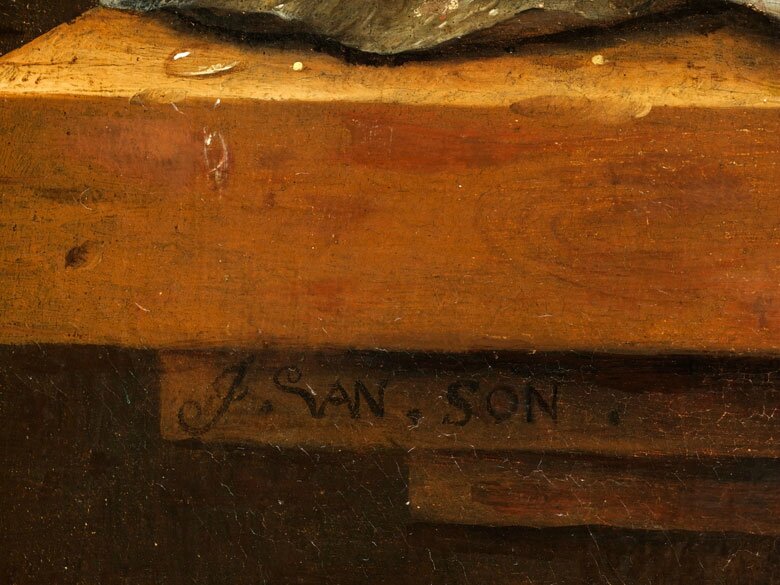 Joris van Son (1623 Antwerp - 1677), Still life with tray of fruit, crayfish and oysters. Oil on canvas. Relined. 49 x 65 cm. Photo Hampel
Signed lower left.
Joris van Son what one of the most talented followers of Jan Davidsz. de Heem. Just as his master, he Specialised in still lifes with fruit, flowers, crustaceans and manyother typical motifs of Flemish and Dutch painting banquet. The choice and arrangement of the objects in the present signed work is very typical for van Son. It shows all of his excellent qualities and what Therefore probably painted during his artistic heyday around 1670. The painting shows many similarities with other works conclusively attributed to van Sons, seeking as
Several still lifes with fruit and lobsters, for example, at the National Museum in Stockholm, the Fitzwilliam Museum in Cambridge, the Galerie De Jonckheere, Brussles / Paris, or the painting sold on 4 July 2012 at Christie's in London.
Hampel. 7 avril 2016