Courtesy Lapada.
LONDON.- The LAPADA Art & Antiques Fair returns for its eighth year to the suitably breathtaking surrounds of Berkeley Square, Mayfair. Sponsored by Delancey, the LAPADA Fair offers an unmissable opportunity to source and buy some of the world's most coveted works of art, antiques, design and decorative arts. This year, it will take place from Tuesday 13th September until Sunday 18th September 2016, marking the start of London's fashionable Autumn art season.
Over 100 members of LAPADA the Association of Art & Antiques Dealers, all experts in their fields, will exhibit an exquisite range of works across an array of disciplines. With each exhibitor adhering to a strict Code of Practice and thanks to a 70-member specialist committee pre-vetting everything on sale, authenticity is assured.

Showcasing works that range from £500 to £500,000, the Fair appeals to the most distinguished of collectors as well as first-time buyers. Below is a selection of some of the highlights of works that will be available.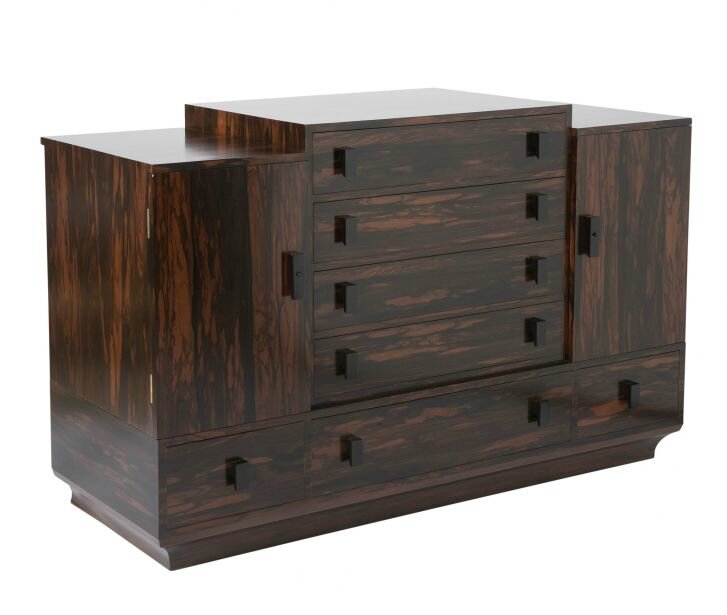 Serge Chermayeff (1900 – 1996), Art Deco side cabinet, circa 1928-1931, 153cm w x 61cm d x 99cm h, England, from Holly Johnson Antiques. Courtesy Lapada.
Born in 1900, Chermayeff came to England and was educated at Harrow. After spending time as a journalist and a professional dancer he joined Waring & Gillows as head of the Modern Art Studio. Together with Paul Follot, the French decorator, who ran the Paris branch of Waring & Gillows, he organised an exhibition of modern design, which gave the British public access to the luxurious Paris furnishings and an introduction to the French modern style. This cabinet was designed for Waring & Gillows and one identical in form was featured in the exhibition, but this example is veneered entirely in coromandel.

Chermayeff founded his own design practice in 1931. Between 1933-36 he collaborated with the architect Erich Mendelsohn on several buildings including the De La Warr Pavillon in Bexhill, Sussex. Built of steel, glass and concrete, the building was the first public building in Great Britain to be designed in the International Modern Design. In 1939 he went to teach in the USA, later becoming head of architecture at Harvard, then Yale in 1962.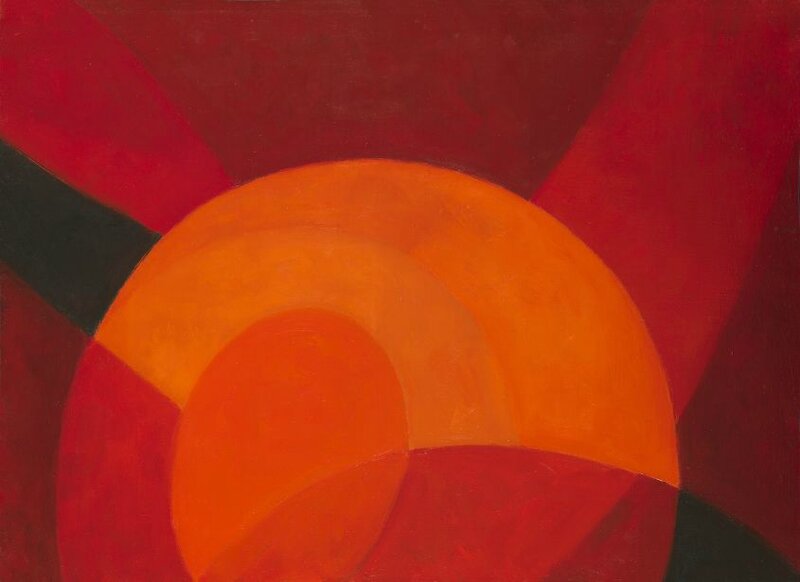 John Lacasse, Mouvement, circa 1937, oil on canvas, from Whitford Fine Art. Courtesy Lapada
Mouvement is a seminal work from one of the most individual abstract painters of the École de Paris. The work comes directly from the estate of the artist and will be offered for sale to the public for the very first time at the LAPADA Fair. It addresses fragmentation, luminosity and composition in a geometric abstract fashion, expressing an intense and continuous energy through the use of the colour red - the artist's favourite.
Lacasse's paintings predate the likes of Nicolas de Staël and Serge Poliakoff. When in 1912 Wassily Kandinsky published a manifesto about abstract art, he was unaware that his theories had already been put into practice by the Belgian teenager Lacasse. Whereas Kandinsky reached abstraction through a solid intellectual preparation, Lacasse found himself on the same road through pure intuition. Lacasse's first abstract pastels, dated 1910, were made after a day of hard work at the local Tournai quarry, where the austere structure of the quarry and its rocks fired his imagination.

During the 1920s, Lacasse left Belgium and settled in Paris where he developed a strong friendship with Constantin Brancusi, and with Robert and Sonia Delaunay which proved crucial to his colouristic development. Sonia especially was a staunch defender of Lacasse's work and role as pioneer.

Recently discovered correspondence between Delaunay and Lacasse sheds new light on his relationship with Poliakoff. While Poliakoff remained a figurative painter until 1938, Lacasse had already gone through years of Abstraction. The considerable likeness between the works of Lacasse and Poliakoff has given rise to a great debate during the 1950s and 1960s. Now it is established that Lacasse is the defining influence on Poliakoff.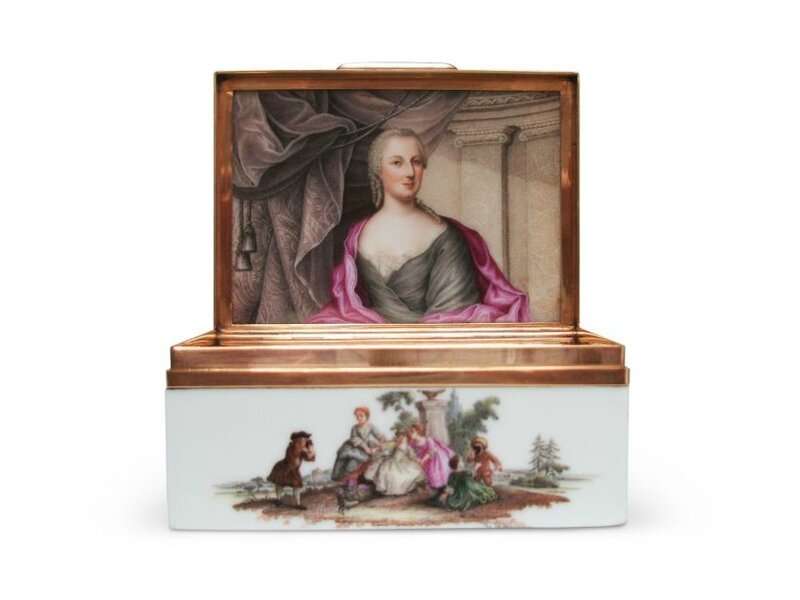 Gold mounted Meissen snuff box, circa 1760, 8 x 5.5 x 3.5 cm priced in the region of £15,000, from Serhat Ahmet. Courtesy Lapada.
In the 18th century, an elaborate snuff box such as this gold mounted Meissen example was a lavish trinket for a loved one. It is painted with scenes of children playing make believe games copied from prints after paintings of the Commedia dell'Arte by French artists Jean-Antoine Watteau and Jean-Baptiste François Pater. The interior is painted with a portrait of Maria Josepha Carolina Eleonore Franziska Xaveria (1731-1767), daughter of Augustus III, a Duchess of Saxony, who became Dauphine of France after she married Louis de France, son and heir of Louis XV.

The Dauphine was a fan of Meissen, adorning her rooms at Versailles with porcelain from the factory. She even commissioned Meissen's master modeler, J.J. Kaendler, to make porcelain memorial busts of her two eldest children following their childhood deaths. Serhat Ahmet, who will exhibit this piece at the Fair, thinks certain elements of the painting are characteristic of Johann Jacob Wagner, who became Meissen's director of painting in 1741. Namely, the delicate rendering of the Dauphine's complexion and dress, and the use of a draped curtain, set away from the pilaster columned walls in the background, to create a sense of spatial depth within such a diminutive composition.
A George I scarlet japanned mule chest, English, circa 1720, from Mackinnon Fine Furniture.Courtesy Lapada.
An extremely rare and fine George I period scarlet japanned trunk. The lifting top decorated with various scenes of oriental figures in landscapes. The front, similarly decorated, with islands, bridges and fishing boats with an elaborate chased central escutcheon plate over two short and one long drawer similarly decorated and retaining their original brass handles and escutcheons. The sides decorated with sprigs of flowers and with original engraved lifting handles. The chest is raised on four turned bun feet. Glorious japanned decoration.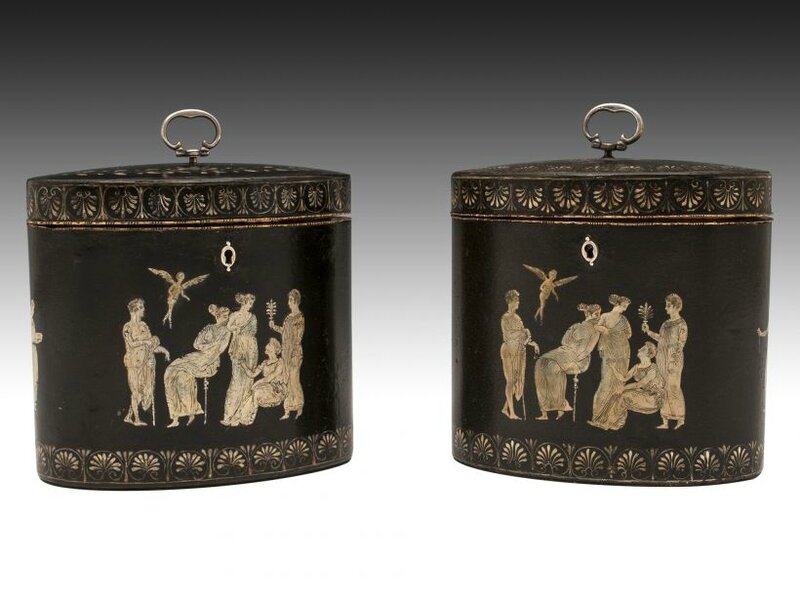 Henry Clay tea caddies, circa 1790, £16,000, from Hampton Antiques. Courtesy Lapada.
A rare pair of George III papier-mâché oval tea caddies, attributed to Henry Clay. Decorated using the grisaille method, with classical figures in the Etruscan style. Each caddy is decorated with bands of classical anthemions, one has a chevron pattern, the other a floral decoration on the lid. This was done purposely, probably to enable the caddies' owners to distinguish which caddy contained green or black tea. Each features a solid silver handle stamped "HC", bearing the assay office mark for Birmingham. The gilt metal-rimmed tops open to reveal tin foil lined interiors, which retain their original silver-handled floating lids. The caddies originally formed part of the display in the Etruscan Dressing Room at the famous 'palace of palaces', Osterley Park in Isleworth, designed by the architect Robert Adam.
Henry Clay produced items ranging from small caddies, trays, knife boxes and dressing cases to small pieces of japanned furniture. Clay moved to London from Birmingham, first establishing a workshop at 18 King Street in Covent Garden, where his array of clients included the Royal Family, eventually becoming 'Japanner in Ordinary to His Majesty and His Royal Highness the Prince of Wales'. Other clients included members of high society, notably Robert Child of Osterley, the Dukes of Bedford, Horace Walpole and Baron Scarsdale of Kedleston.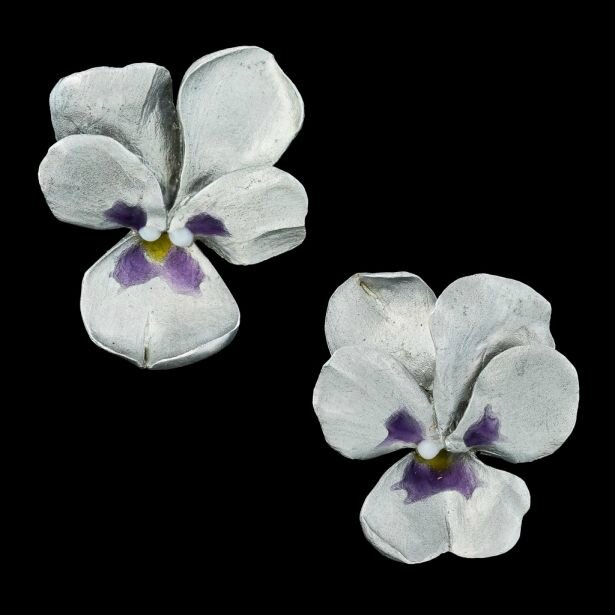 A pair of aluminum and enamel earrings, signed JAR, from Anthea AG Antiques. Courtesy Lapada.
This signed pair of aluminum and enamel earrings were part of the 2002 JAR exhibition at Somerset House.
An Ivory chandelier, almost certainly designed by Phillip Perron, Bavaria, circa 1880, 1m h, from Butchoff Antiques. Courtesy Lapada.
Small rug, rya, wool pile woven, 155 x 66cm (61 x 26ins), initialed & dated 1933, probably designed by Laila Karttunen, Finland, from Clive Loveless. Courtesy Lapada.
An antique Persian Tabriz, circa 1890, 1.88 x 1.37m, from Farnham Antique Carpets. Courtesy Lapada.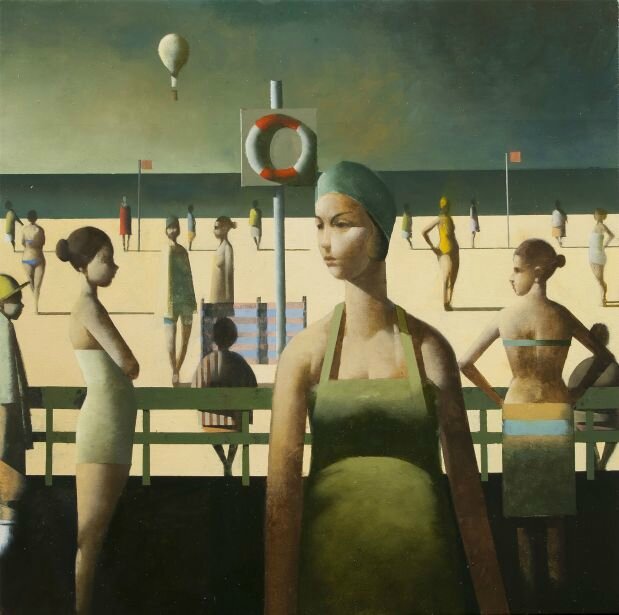 Stephen Mangan (b.1964), Gentle Breeze, oil on canvas, from Flying Colours Gallery. Courtesy Lapada.
An important George II period cream lacquer longcase clock with three train brass dial quarter chiming movement and moonphase by Isaac Nickals, Wells, circa 1740, 288cm (113in) h, from Howard Walywn. Courtesy Lapada.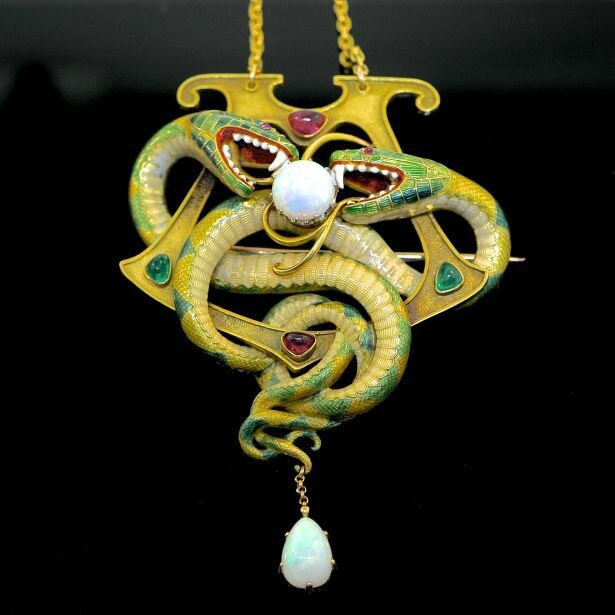 An enamel, opal, emerald and ruby serpent pendant, by Gustave Roger Sandoz, in original case, circa 1901, approx. 9.5 x 6.5cm, with a 36cm chain, from Lucas Rarities. Courtesy Lapada.
James Young, The Hooton Pagnell Tureens, circa 1785, 46oz, from Mary Cooke Antiques. Courtesy Lapada.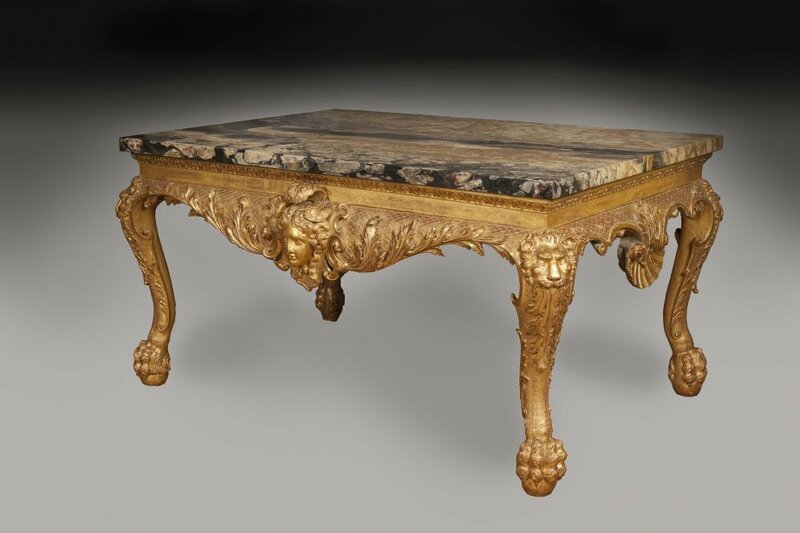 Magnificent and important antique country house console-giltwood side table of immense proportions, circa 1725, from Michael Lipitch. Courtesy Lapada.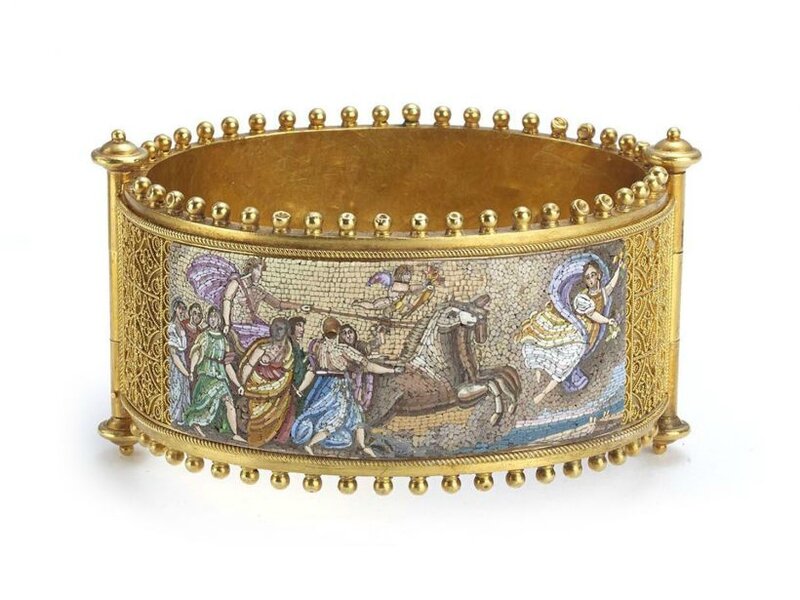 A 19th century Etruscan revival micro mosaic bangle, circa 1870, from Moira Fine Jewellery. Courtesy Lapada.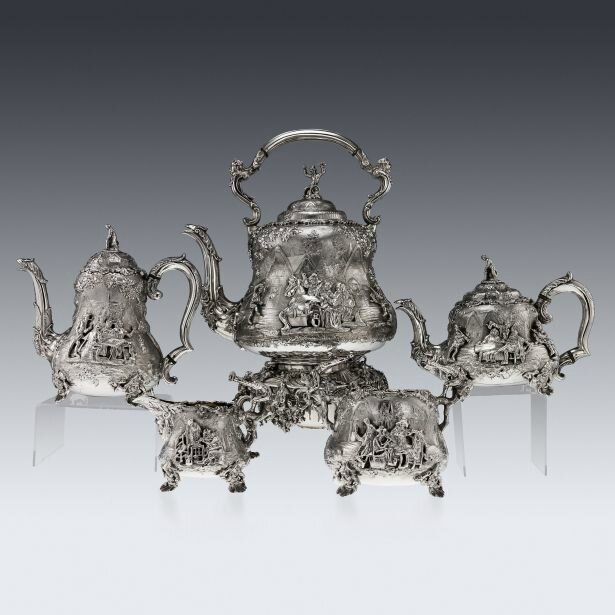 Antique 19th century Victorian solid silver 5ps Teniers tea & coffee set, J Figg, circa 1874, £39,995 from Pushkin Antiques. Courtesy Lapada.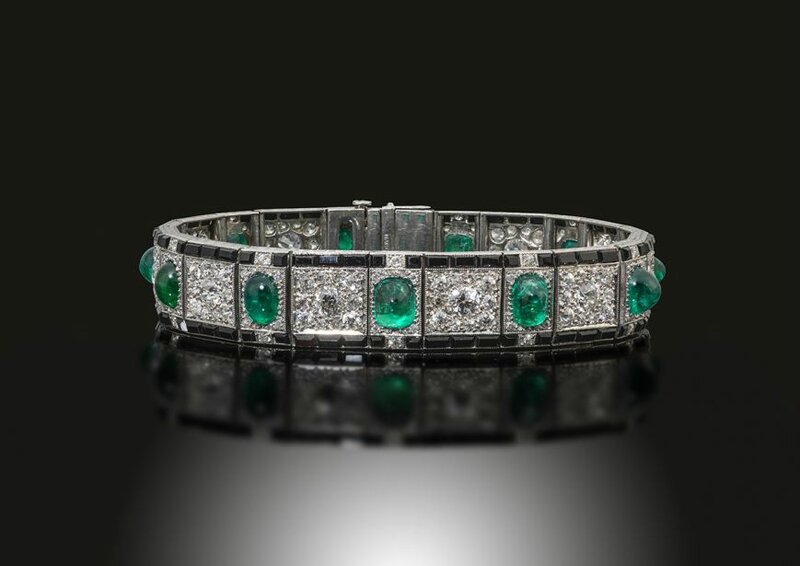 An Art Deco bracelet set with cabochon emeralds, diamonds and framed with calibre cut onyx, mounted in platinum, signed Marcus, American, circa 1925, from Sandra Cronan. Courtesy Lapada.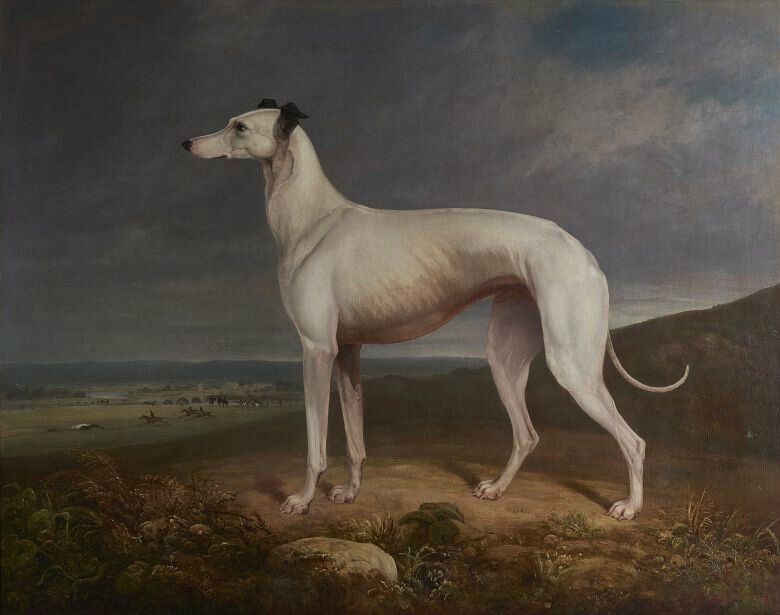 Richard Jones, Vizier, 1828, oil on canvas, 57 x 7ins, from The Parker Gallery. Courtesy Lapada.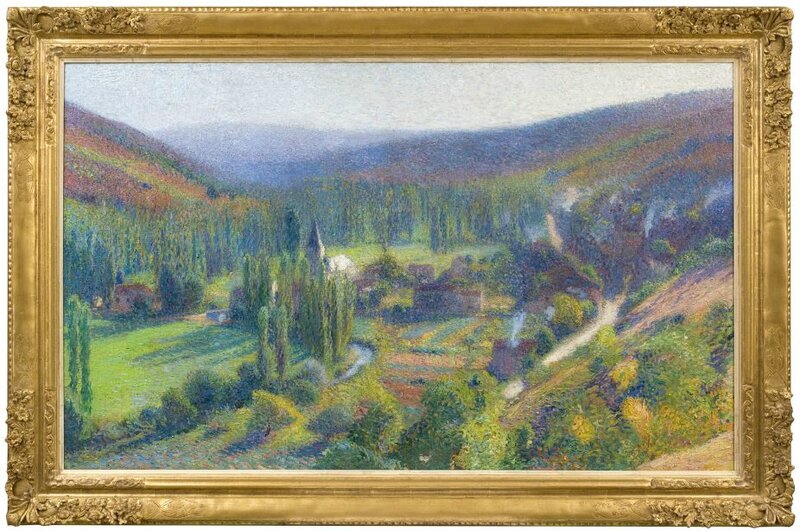 Henri Martin (1860 – 1943), Vue de Labastide-du-Vert Depuis Le Chemin de Marquayrol, oil on canvas, painted c.1900 – 1910, 84 x 135cm (33 x 53in), from Willow Gallery. Courtesy Lapada.
Boned stomacher, English, early 18th century, from Witney Antiques. Courtesy Lapada.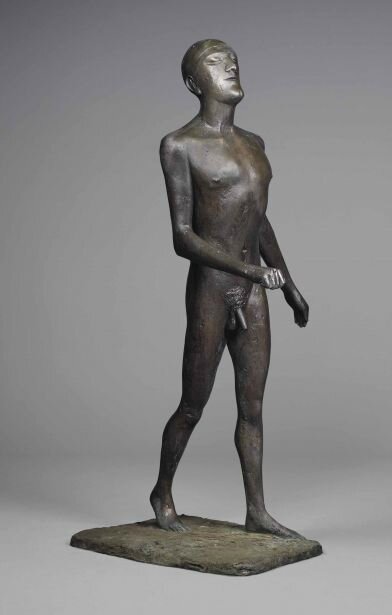 Dame Elisabeth Frink, R.A. (1930-1993), Protomartyr, circa 1976, bronze, 191.8cm (75.5ins) h, signed and numbered 'Frink 3/3', £600,000, from Beaux Arts London. Courtesy Lapada.