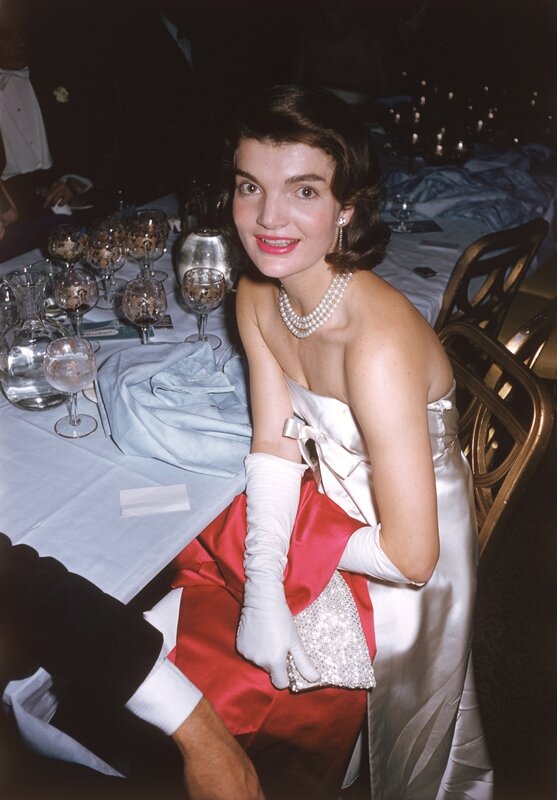 Slim Aarons, Jacqueline Kennedy at the April in Paris Ball, 1959.
NEW YORK, NY.- Slim Aarons made a career, in his words, "photographing attractive people doing attractive things in attractive places." His subjects were the beautiful and the celebrated, the rich and the powerful, high society and aristocracy. Slim Aarons captured their image for the picture magazines throughout the second half of the twentieth century. In doing so he defined the image of the Beautiful People, the international Jet Set who strode the world's stage in the postwar decades.

As a chronicler of the good life, as lived by the upper classes and aristocracy in the 1950's, 60's, and 70's, Slim Aarons has no peer. He was a classic outsider looking in, and as such he idealized the rich. The women are beautiful and exquisitely dressed, the men handsome and poised. The houses, shown in detail, range from European palazzos and castles to Palm Beach palazzos to suburban and Southhampton castles. Though we may catch a whiff of boredom and perhaps a lack of purpose in his subjects, the overwhelming luxury of their surroundings and ease of their lives may cast such doubts aside.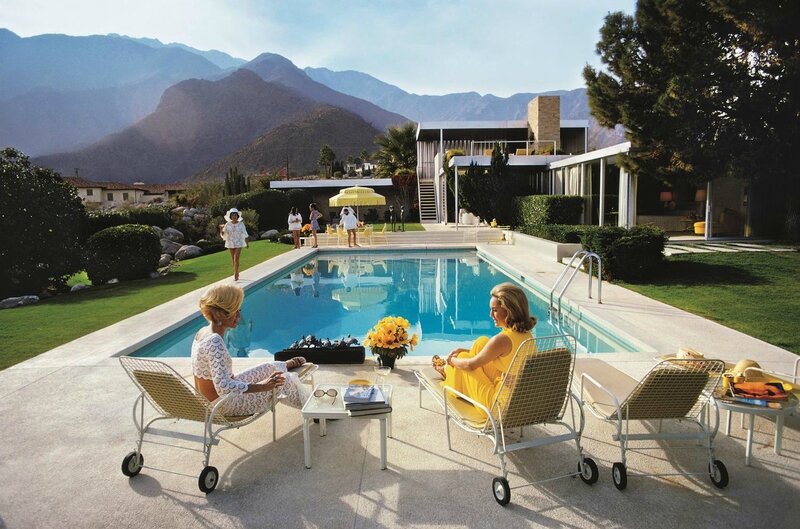 Slim Aarons, Poolside Glamour, 1970: Lita Baron, Nelda Linsk, and Helen Dzo Dzo at the Richard Neutra-Designed house of Edgar Kaufman, Palm Springs.
Developing the environmental portrait to an art, Slim Aarons engaged in both formal portraiture and reportage, and he always remained true to his subjects. He showed them as they saw themselves. In so doing he gained their trust and that most precious thing: access. And so he was welcomed into the exclusive precincts of the beau monde, in essence attaining the status of court photographer. Slim Aarons brought a photojournalist's eye to the art of formal society portraiture, posing his subjects as still life, in their own magnificent environments.

Slim Aarons (1916-2006) served as a photographer during World War II, with the Eighth Army Division, and this led to his career as a photographer. Affable and sylish, Aarons found magazine work after the war – LIFE, Holiday, Town & Country. With the publication of his book A Wonderful Time in 1974, this vanishing world was crystalized. The book became a cult favorite among the fashion world and his work is frequently copied in advertising campaigns. Women, published by Abrams, is the latest book of his work.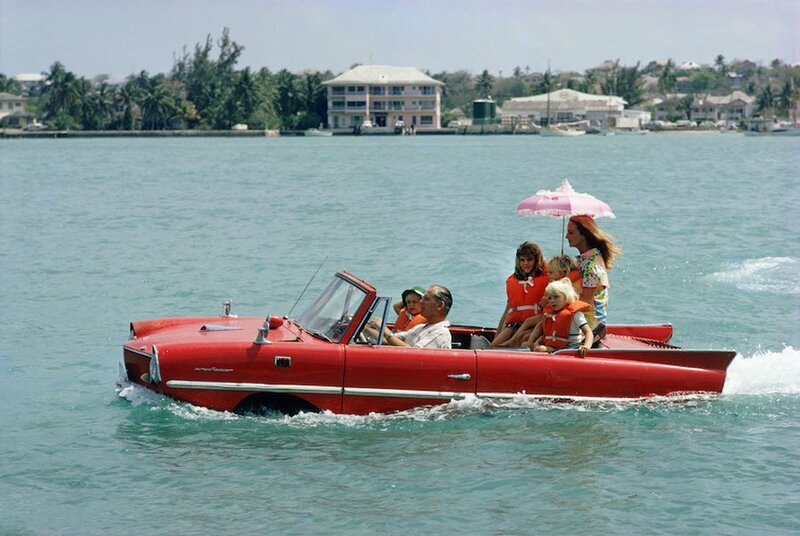 Slim Aarons, Sea Drive, 1967: Film producer Kevin McClory and wife Bobo Segrist and family in an "Amphicar" at the harbour at Nassau.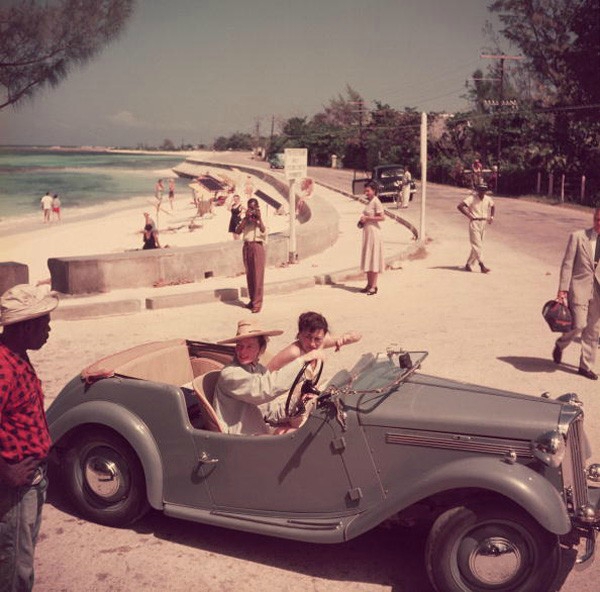 Slim Aarons, Katharine Hepburn, 1953: Driving along the waterfront with Irene Mayer Selznik at Montego Bay, Jamaica.
Slim Aarons, Having a Topping Time, 1959: Socialite Alice Topping relaxing poolside in Palm Beach.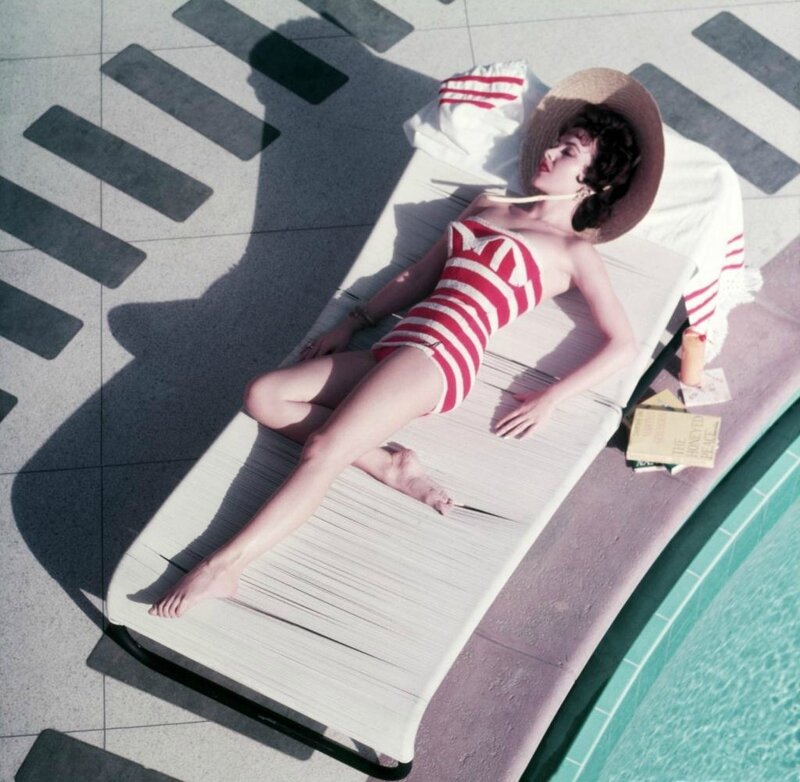 Slim Aarons, Mara Lane at The Sands, 1954: Austrian actress Mara Lane lounging by the pool in a red and white striped bathing costume, Las Vegas.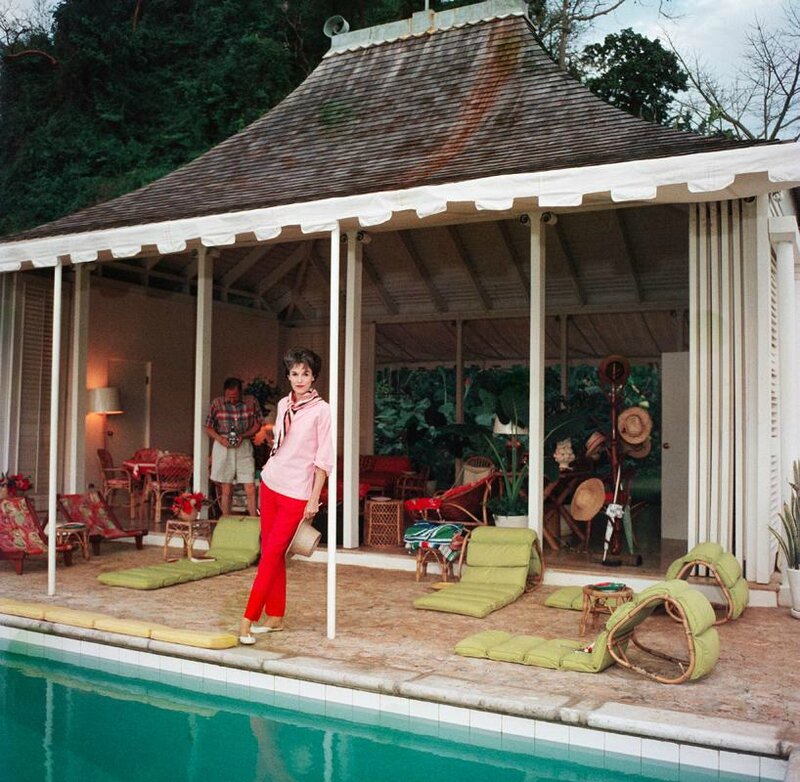 Slim Aarons, Family Snapper, 1959: Babe Paley by the pool. Her husband, William Paley, is snapping the photographer at their cottage in Round Hill, Jamaica.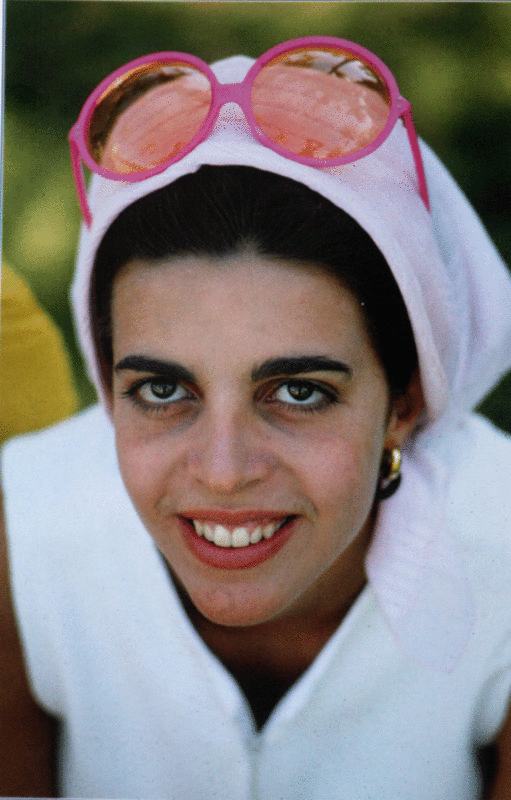 Slim Aarons, Christina Onassis, 1968: The daughter of Greek shipping tycoon Aristotle Onassis at Palm Beach.
Slim Aarons, Dolores Guinnes, 1965: Catching the sun's last rays in Costa Smerelda, Sardinia.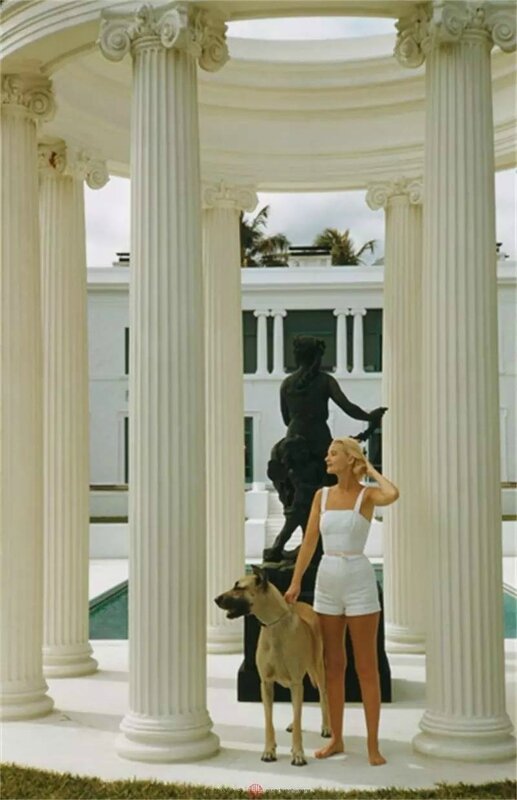 Slim Aarons, C.Z. Guest, 1955: The American socialite with a Great Dane at her ocean-front estate, Villa Artemis, in Palm Beach.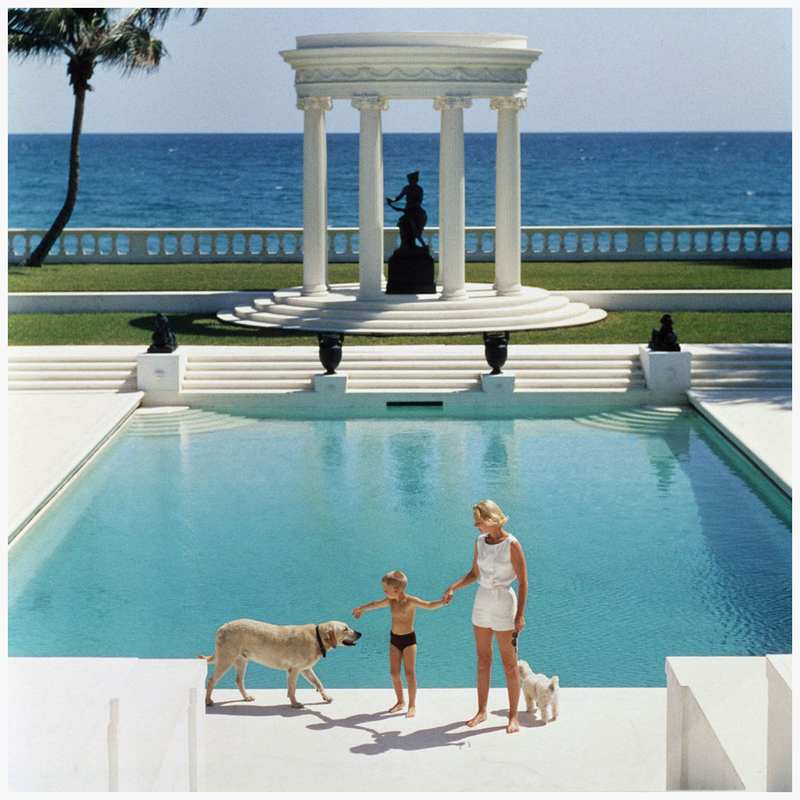 Slim Aarons, The Good Life: C.Z. Guest and her son Alexander and dog at the pool at their home Villa Artemis in Palm Beach, Florida, 1955.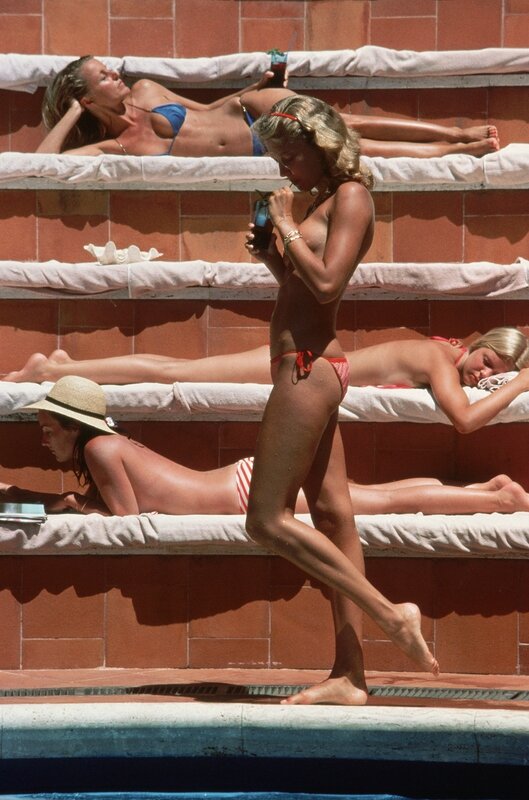 Slim Aarons, Catherine Wilke, Capri, Italy, 1980.
Slim Aarons, Guests at Villa Nirvana in Las Brisas, Acapulco, Mexico, 1972.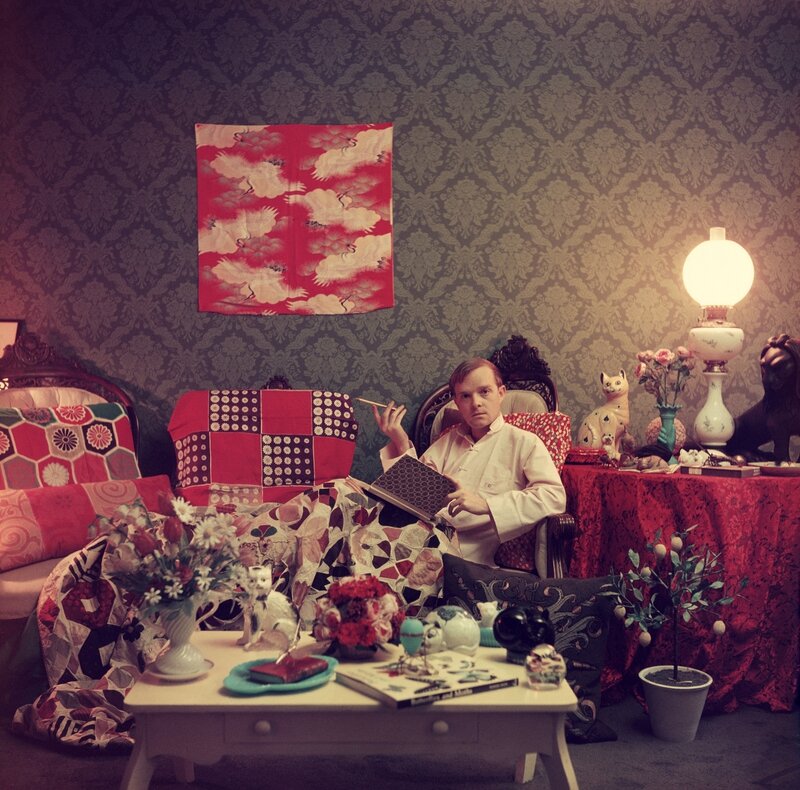 Slim Aarons, Truman Capote in his Brooklyn Heights apartment, 1958.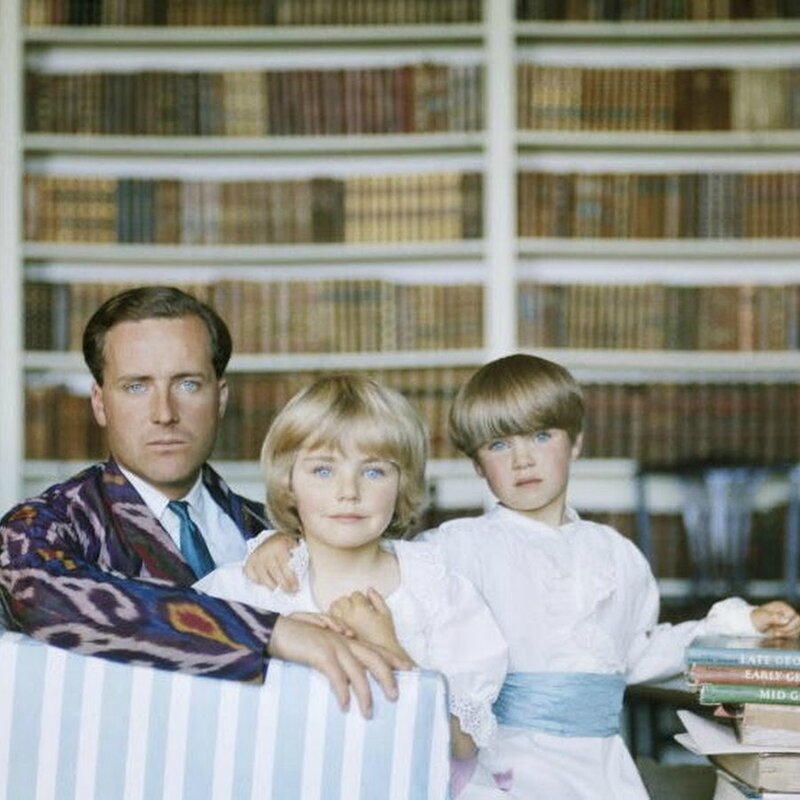 Slim Aarons, The Honorable Desmond Guinness with his children Marina and Patrick, Leixlip Castle, Ireland, 1963.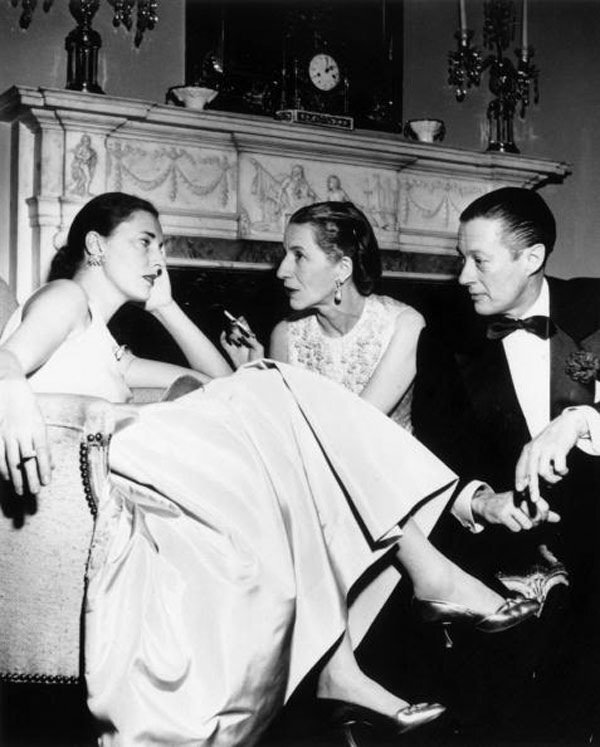 Slim Aarons, Park Avenue Party: Slim Hawks, Diana Vreeland, and her husband Reed at Kitty Miller's New Year's Eve Party, New York, 1952.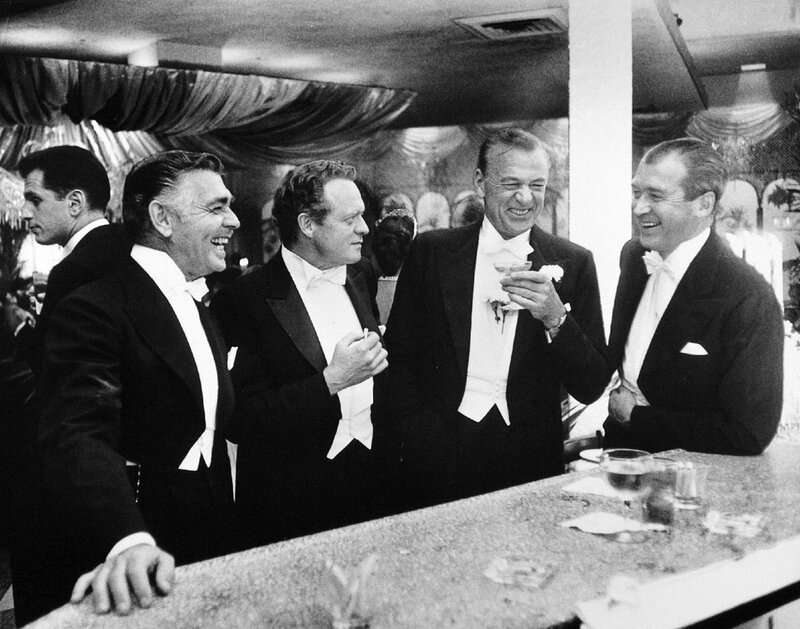 Slim Aarons, Kings of Hollywood: Clark Gable, Van Heflin, Gary Cooper, and James Stewart at Romanoff's in Beverly Hills, 1957.
Slim Aarons, C.Z. Guest with Consuelo Vanderbilt, Palm Beach, Florida, circa 1955.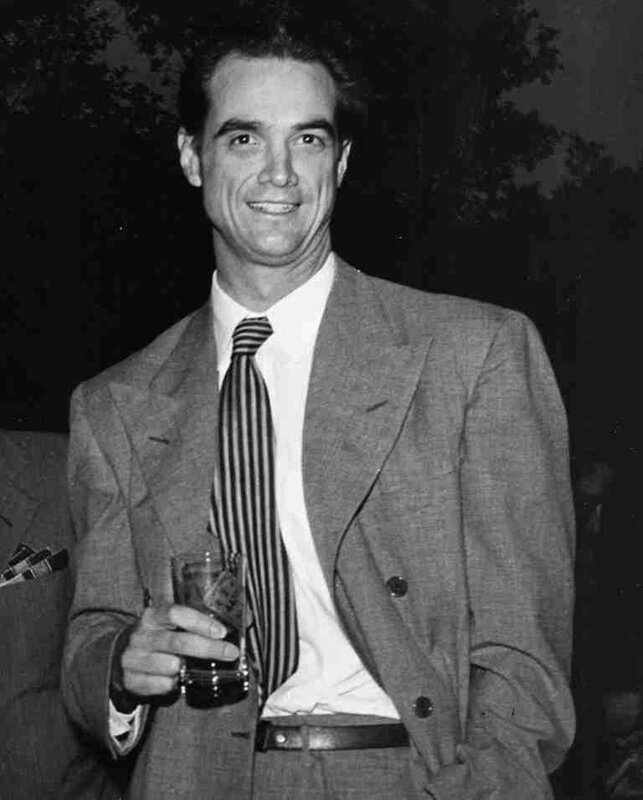 Slim Aarons, Film producer and director Howard Hughes spectating at Howard Hawk's croquet match, 1955.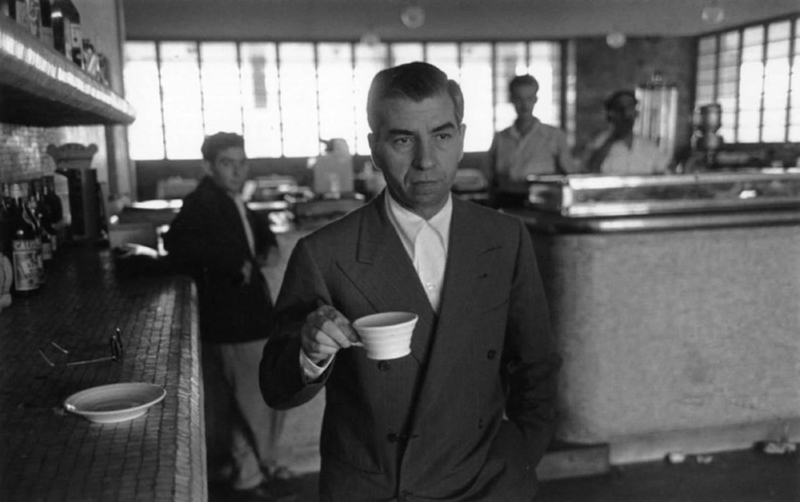 Slim Aarons, American Gangster Charles Luciano, 1949.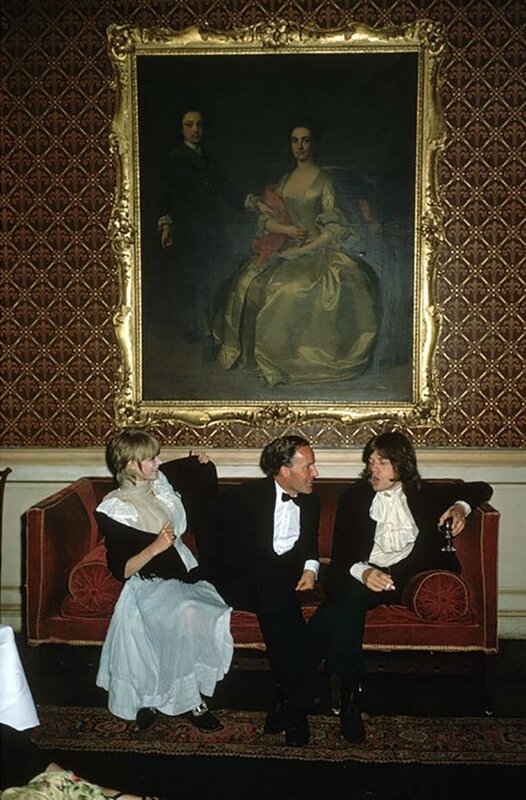 Slim Aarons, Pop and Society: Marianne Faithful, Desmond Guinness, and Mick Jagger at Leixlip Castle, Ireland, 1968.