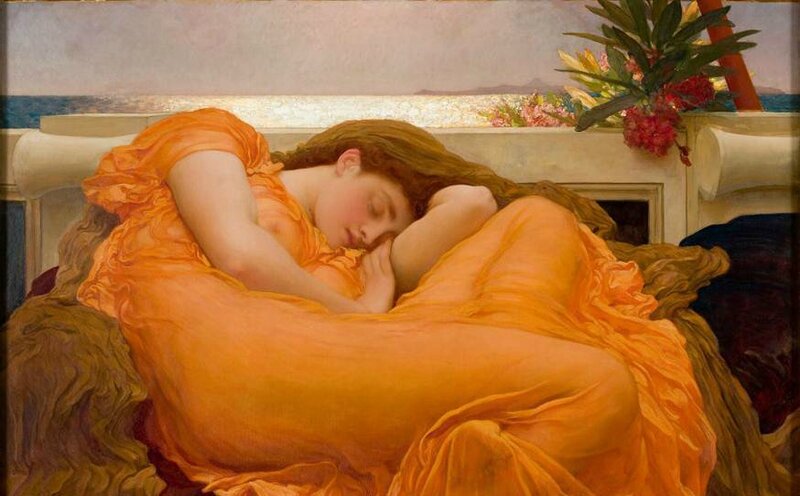 Frederic Leighton, Flaming June, 1895. © Museo de Arte de Ponce. The Luis A. Ferré Foundation, Inc.
LONDON.- One of the most iconic works of nineteenth-century British art returns to the house in which it was painted this November. Flaming June: The Making of an Icon (4 November 2016 – 2 April 2017) sees Frederic, Lord Leighton's masterpiece displayed once again in the unique setting of the artist's 'House Beautiful', Leighton House Museum in Kensington. For the first time since 1895 Flaming June has also been reunited with the paintings shown by Leighton in that year's Royal Academy Summer Exhibition – his final submission, before his death in January 1896.

Flaming June: The Making of an Icon is a landmark exhibition for the museum, returning Leighton's most famous and celebrated work to Leighton House from the Ponce Museum of Art in Puerto Rico. Depicting a sensual, sun-drenched, sleeping female figure wrapped in orange draperies against a Mediterranean backdrop. The exhibition explores the extraordinary story of this picture, from its creation in Leighton's studio, its first critical reception at the Royal Academy, through its 'disappearance' in the middle of the twentieth century, its acquisition by Luis A. Ferré, Governor of Puerto Rico for the Museo de Arte de Ponce in 1963 and subsequent rise to international fame as one of the most memorable and reproduced images in the whole of British art. Flaming June's visit to London will be followed by an exhibition of works by Leighton in Puerto Rico in July 2017, consisting of a selection of important figure paintings, oil sketches and drawings from the Leighton House Museum collection.

Frederic, Lord Leighton (1830-96), was one of the pre-eminent artists of his day. President of the Royal Academy from 1878 to 1896, he achieved great fame and influence as a figurehead for art in late Victorian society; a period when art enjoyed unprecedented public interest and appreciation. At Leighton House Museum, Flaming June is being shown beside the other works submitted by Leighton to the Academy in 1895, all of which were memorably captured and photographed on easels in Leighton's studio immediately prior to being sent to the Academy. They make a fascinating and revealing group, representative of themes and subjects that had informed Leighton's work over the preceding decades.

The Maid with Golden Hair, Twixt Hope and Fear and Candida have been loaned from private collections with Lachrymae coming from the Metropolitan Museum of Art, New York. The re-gathering of these pictures places Flaming June back into the context of its original exhibition, providing a compelling starting-point for exploring its history.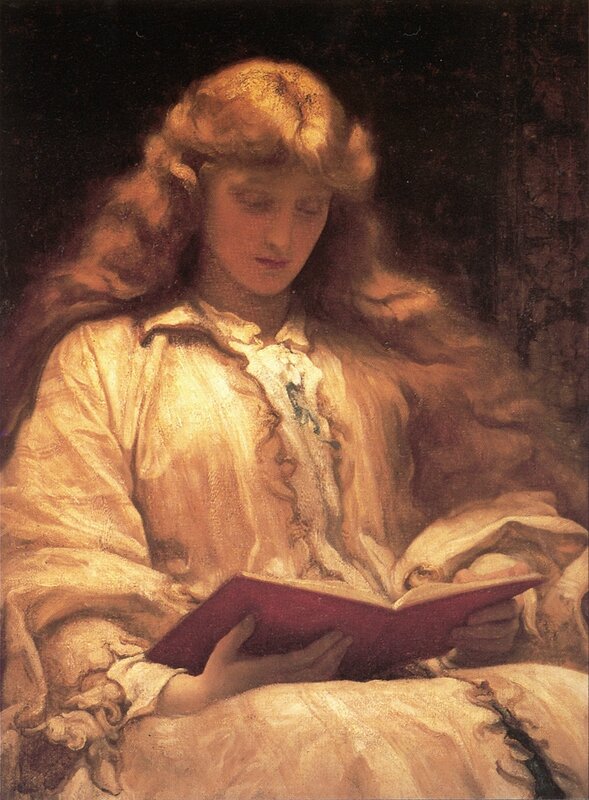 Frederic Leighton, The Maid with Golden Hair, 1895. Private Collection © DR
Leighton was already unwell with the heart condition that would kill him at the time he made this last Academy submission. The assembled pictures represent his last statement as an artist and allow a reappraisal of his achievements, relating these five works back to the career that led up to their production and understanding the legacy of a creative life that was close to its end.

Daniel Robbins, Senior Curator at Leighton House Museum says "I am delighted that over 125 years on we can reunite these five paintings created by Leighton in the home and studio he cherished. This exhibition will be a chance for visitors to look more closely into this final body of work with Flaming June as its centrepiece and consider afresh Leighton's achievements as an artist. I am extremely grateful to those who have loaned the works to us for the exhibition and to those who helped us track down the paintings held in private collections."

Councillor Timothy Coleridge, the Royal Borough of Kensington and Chelsea's Cabinet Member with responsibility for Arts said, "The Royal Borough of Kensington and Chelsea is thrilled to see Flaming June return to Leighton House. This feels like a very special moment for the museum, a chance for us to celebrate the unique history of this exceptional house, the artist who created it and the wonderful paintings made within it."

Alejandra Peña, Director of the Museo de Arte de Ponce commented, "Many of our visitors come to Ponce to see Flaming June, and we agree to loan the painting rarely and only in extraordinary circumstances. This project is clearly a once-in-a-lifetime opportunity, and our Museum is happy to collaborate with Leighton House to organise exhibitions in London and in Ponce that will surely heighten Leighton's standing and international reputation".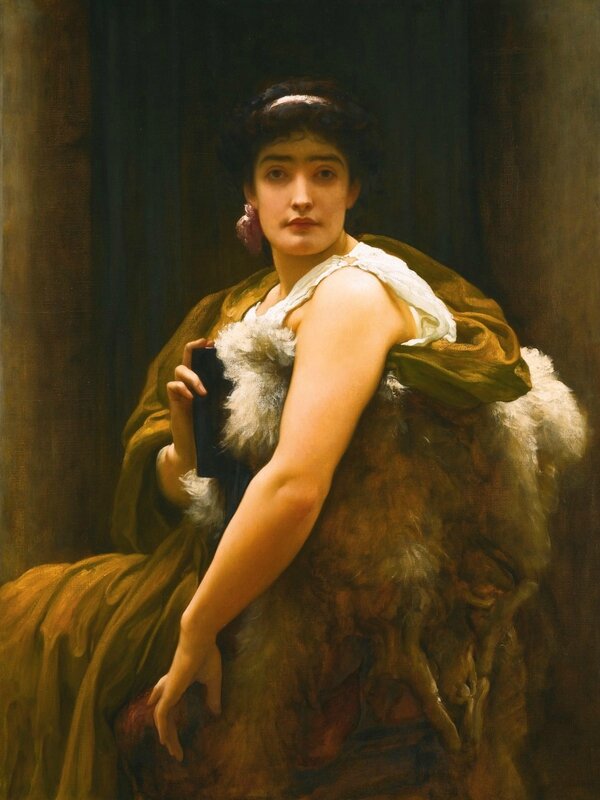 Frederic, Lord Leighton, Twixt Hope and Fear, 1895 © 1998-2016 The Royal Borough of Kensington and Chelsea