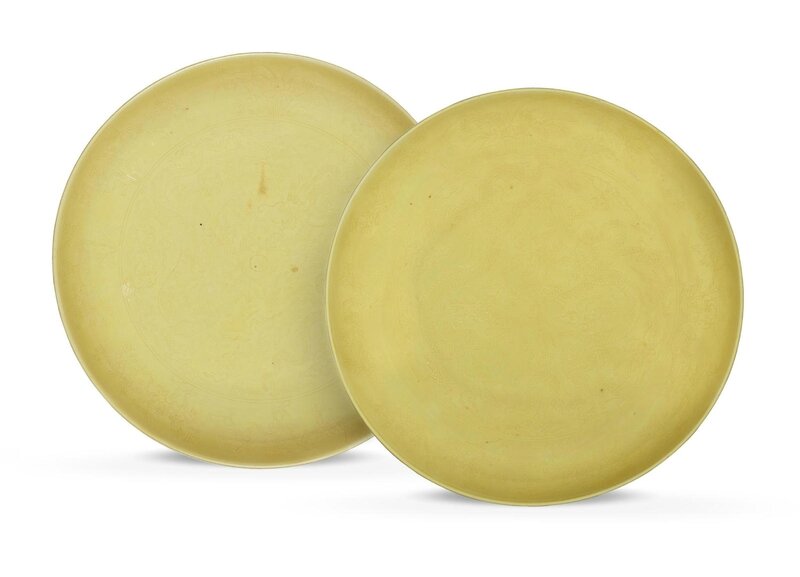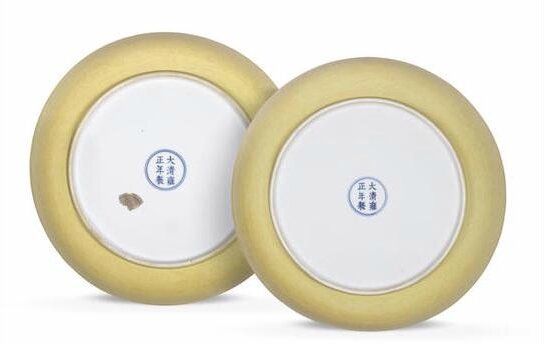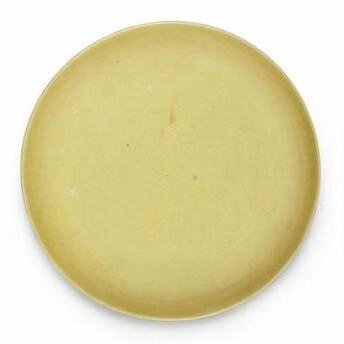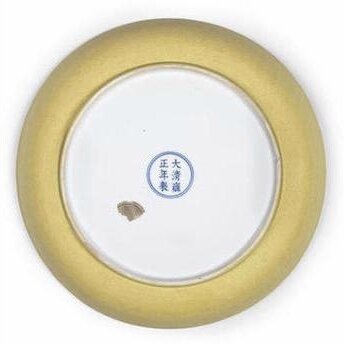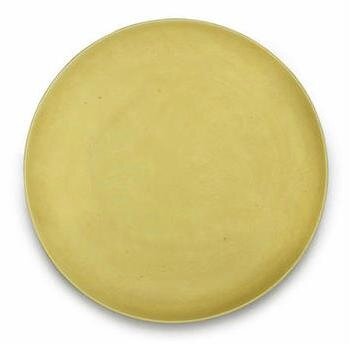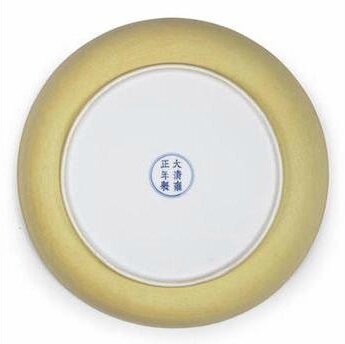 Lot 8. A pair of very rare yellow-glazed incised 'dragon' dishes, Yongzheng six-character marks and of the period (1723-1735). Estimate HK$ 250,000 - 400,000 (€30,000 - 48,000). © Bonhams 2001-2016
Each well potted with shallow curved sides, the well intricately incised with two leaping five-clawed dragons chasing a flaming pearl amidst billowing clouds and fire scrolls, encircled around the cavetto with eight flowers of the seasons including lotus, peony, hibiscus, rose, camellia, chrysanthemum, plum blossom and cherry blossom, the underside similarly decorated with four dragons each chasing a flaming pearl, covered in rich egg-yolk-yellow glaze stopping short of the foot ring, the white-glazed base with a six-character kaishu mark. 32.2cm (12 5/8in) and 31.8cm (12 1/2in) diam..
Provenance: Pierre Saqué, Paris
A distinguished European private collection, and thence by descent.
Notes: The European private collection to which these rare Imperial porcelains belong, ranging from the Zhengde to the Yongzheng period, was formed by a highly discerning collector, mostly between the 1930s and the 1960s.

The pieces forming the collection in its entirety, were acquired from some of the foremost dealers of their generation, including in London John Sparks, Bluett's and William Clayton, in Paris L.Wannieck and Pierre Saqué and in New York Frank Caro (as successor to C.T. Loo). In a correspondence between John Sparks and the owner in 1930, the former was informed that a recently acquired piece has arrived safely despite the hard landing of the aeroplane...

The exceptional rarity of many of the pieces stand as a testament to the connoisseur's eye of the collector. The collection moved with the owner and her family across three continents, always beautifully displayed around the home to be enjoyed and admired daily.

The design of the dishes is in direct continuation from the Kangxi reign, albeit covered with rich yellow glaze rather than the combination of yellow, green and aubergine glazes, as can be seen on a related Kangxi mark and period dish, illustrated by R.L.Hobson, The George Eumorfopolous Collection Catalogue of Chinese Ceramics and Persian Pottery and Porcelain, London, vol.V, 1927, pl.XXXVIII, no.E199.

Yongzheng period examples such as the present lot are very rare; a single similar dish is in the Victoria and Albert Museum, London, museum no.1492-1902; and compare another similar dish illustrated by A.Eggebrecht, et al., China eine Wiege der Weltkultur, Mainz, 1994, no.268.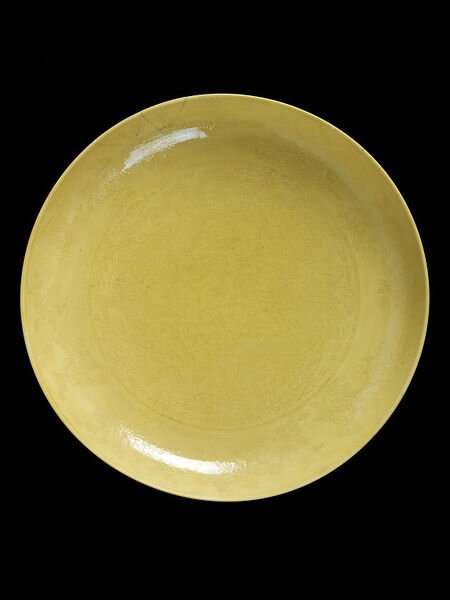 Dish, porcelain with incised decoration under yellow glaze, China, Qing dynasty, Yongzheng mark and period (1723-1735). Bequeathed by Mrs G.B. Roberts (1492-1902) © Victoria and Albert Museum, London 2016.
A similar yellow-glazed incised 'dragon' dish, Yongzheng mark and of the period, was sold at Christie's New York on 30 March 2005, lot 436.
Bonhams. FINE CHINESE CERAMICS AND WORKS OF ART, 2016-11-29, 14:00 HKT - HONG KONG, ADMIRALTY