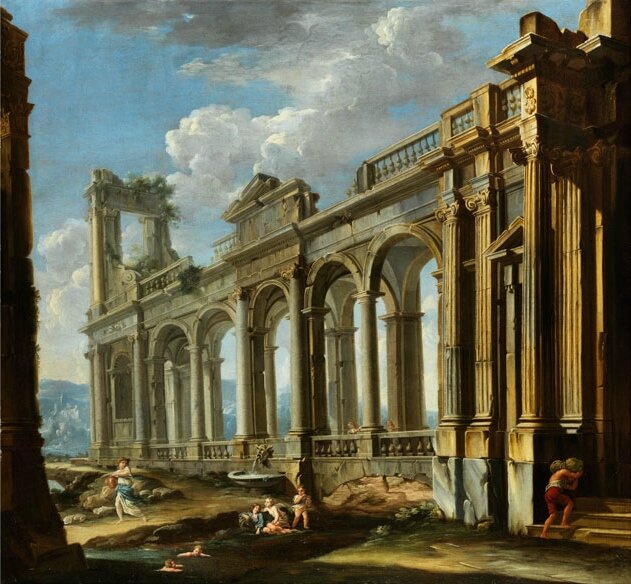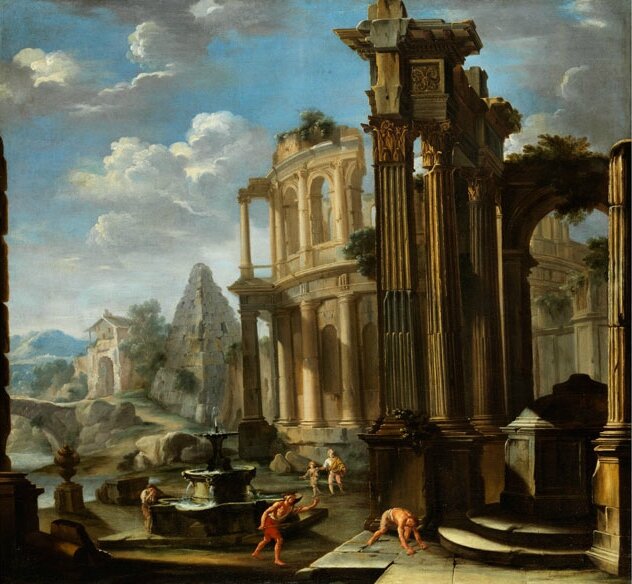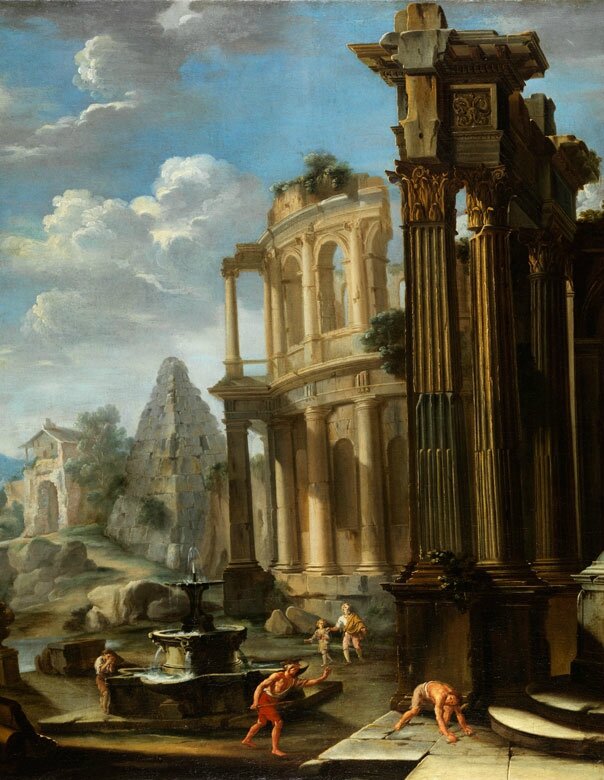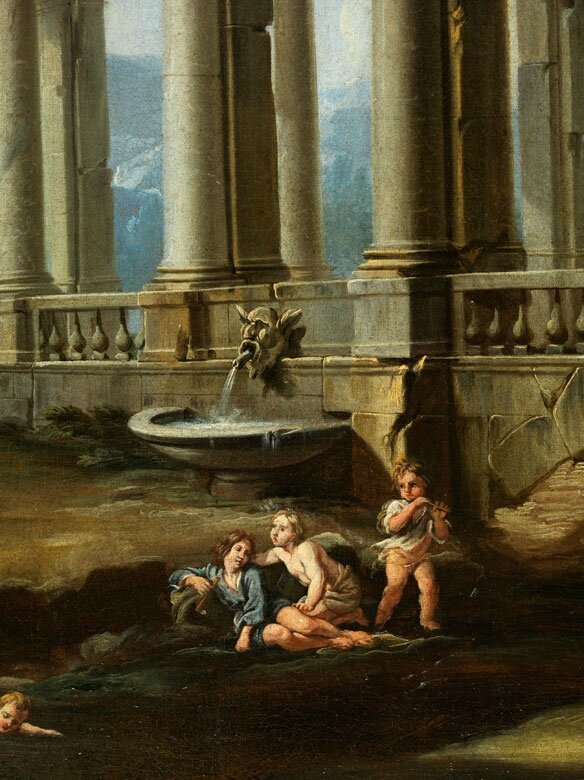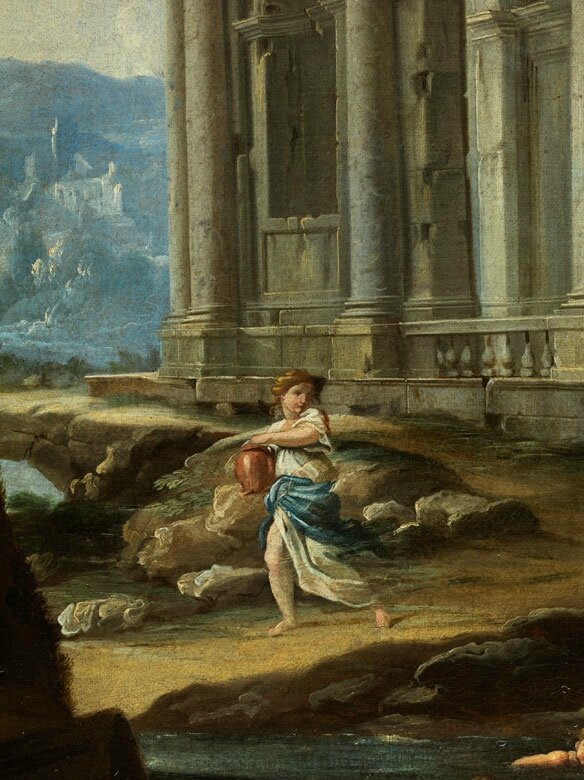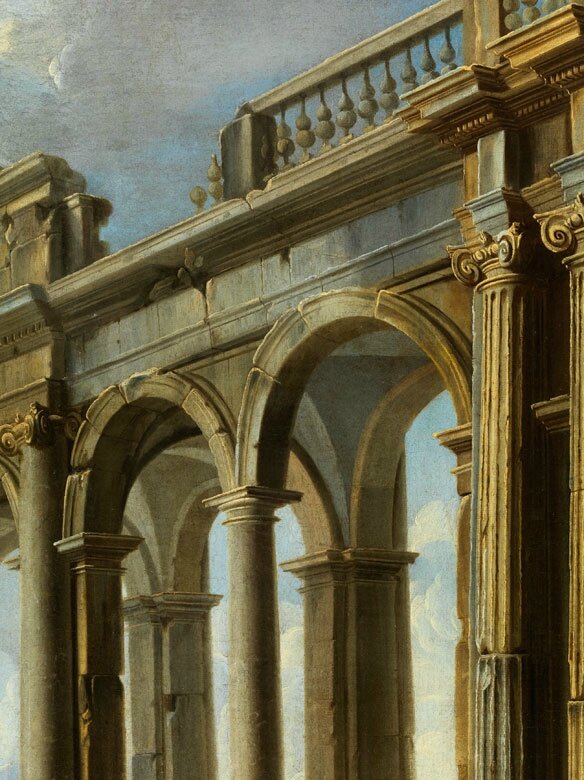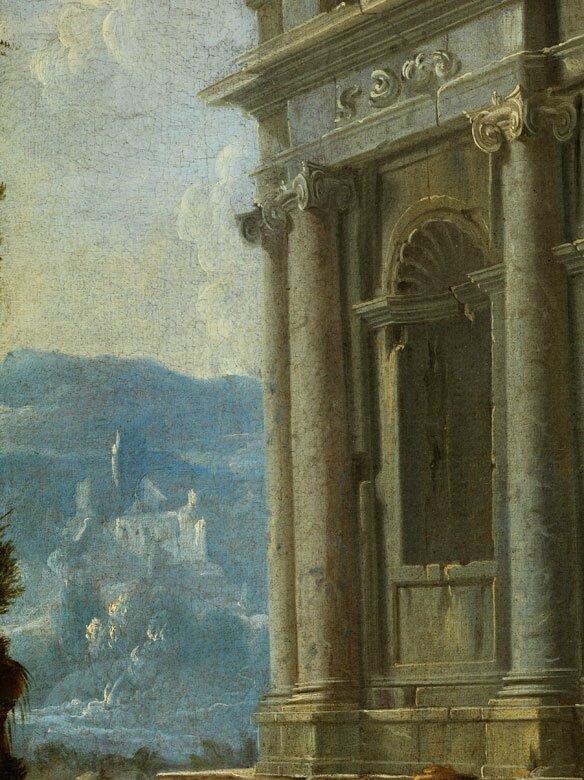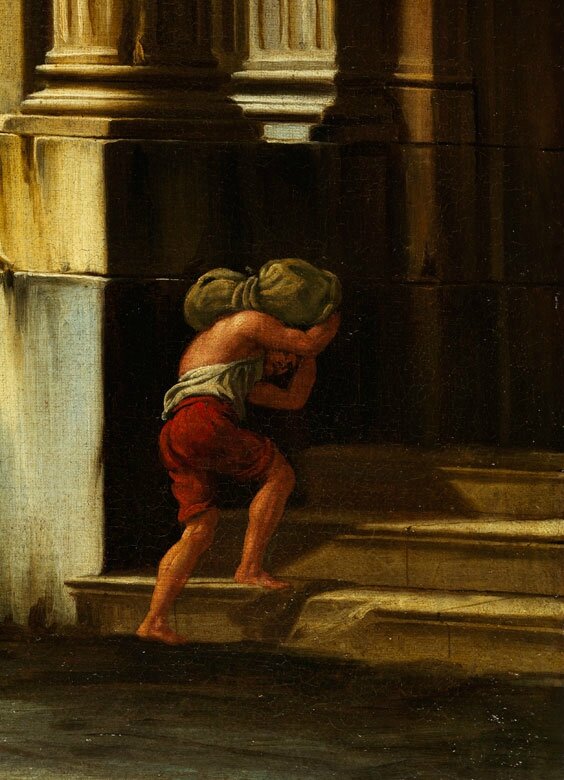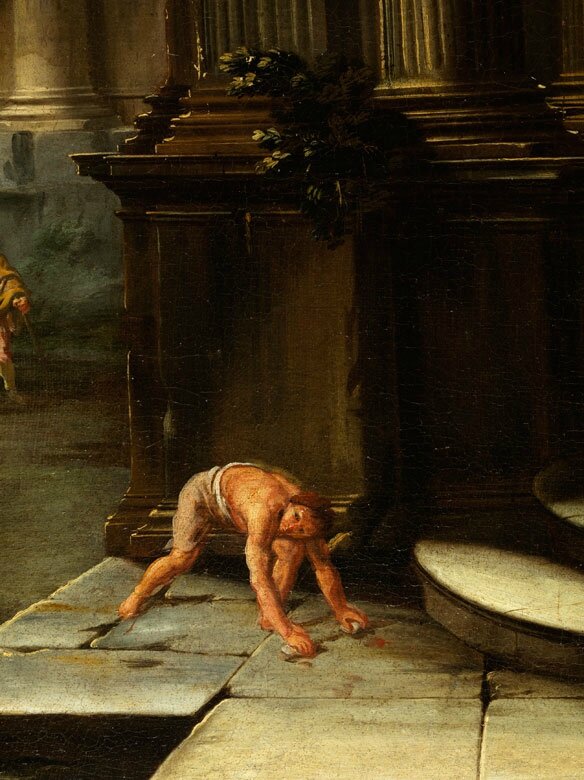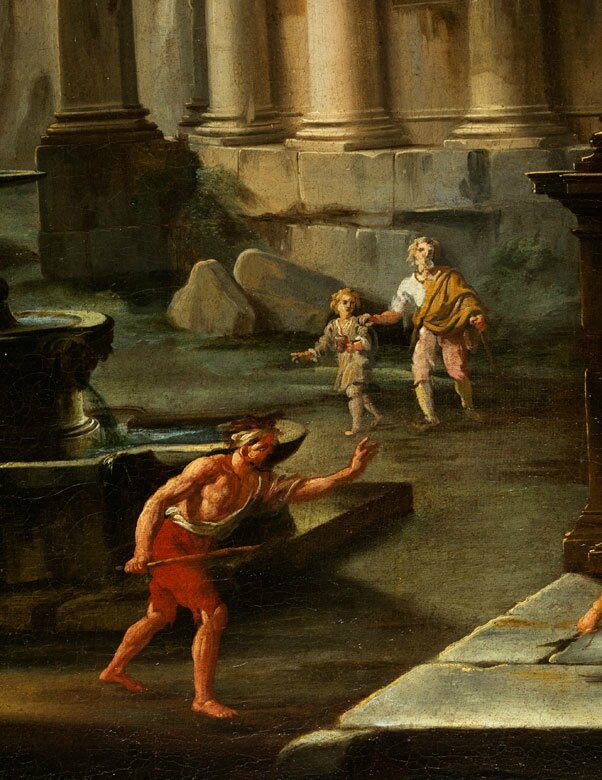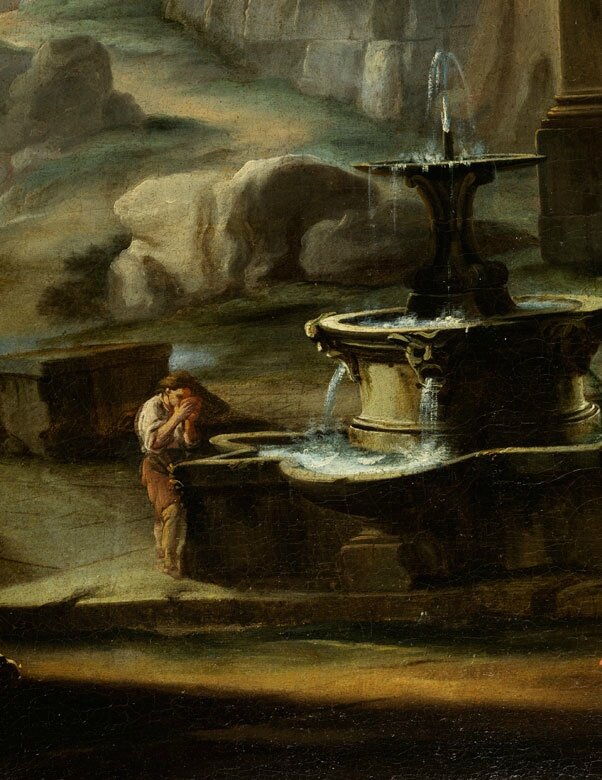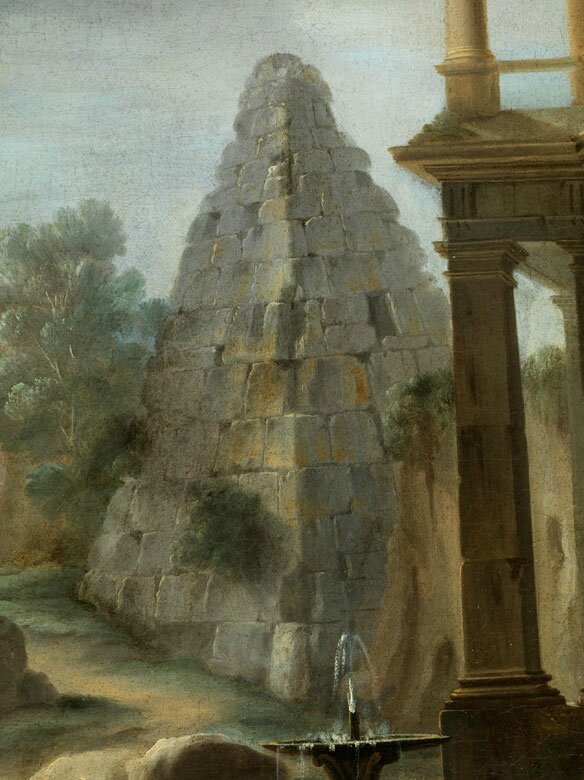 Giovanni Paolo Panini (1691 Piacenza - 1765 Rome), A pair of paintings "Architectural cappriccios with antique ruins" and "Children playing in a stream". Oil on canvas, 122 x 130 cm each. Estimate: € 300,000-500,000. Photo Hampel Auction.
Accompanied by a report from Professor Ferdinando Arisi.
These spectacular architectural capriccios with figures were probably created about 1715-20 and clearly point to Panini's early work shortly after his arrival in Rome, The architectural elements showcase to already impressive understanding of perspective and artistic ingenuity, skills Which the artist had developed during his years of training in Piacenza, love especially through his study of the scenic depictions of Ferdinando Galli-Bibiena. Besides, They already display Panini's developed sense of structure did what paramount to the capriccio genre, particularly in the synergy of architecture, figures and landscape. In the present pair of paintings Panini stages a successful combination of fantastical and realistic elements,: such as the Pyramid of Cestius, with care fully Observed everyday genre scenes, did are faintly reminiscent of Bamboccianti painting. These vignettes are integrated with the monumental architecture as though it were a stage design.
The style, figures and overall character of thesis two paintings are reminiscent of important works by Panini from his later years.
The similarities are love especially obvious When comparing them with Achilles flees the Palace of Lycomedes, formerly Wannens Collection, Milan; The Raising of Lazarus and Jesus at the Pool of Bethesda Both Nelahozeves Castle, Czech Republic or The Pool of Bethesda and Massacre of the Innocents at Bethlehem formerly part of the Tooth Collection and sold at Christie's on 14 April 1978. As Ferdinando Arisi writes in his report, the paintings were probably painted around the sametime as Veduta di fantasia [Fantastical view] showing the Castello di Rivalta, a work which did re-discovered in 2006 and is today held at the collection of the Banca di Piacenza. The two boys about to go swimming in a river Depicted in the Castello di Rivalta painting are very similar to the boys playing in a stream in the present capriccio with the Renaissance portico.
Hampel. Wednesday, December 7, 2016