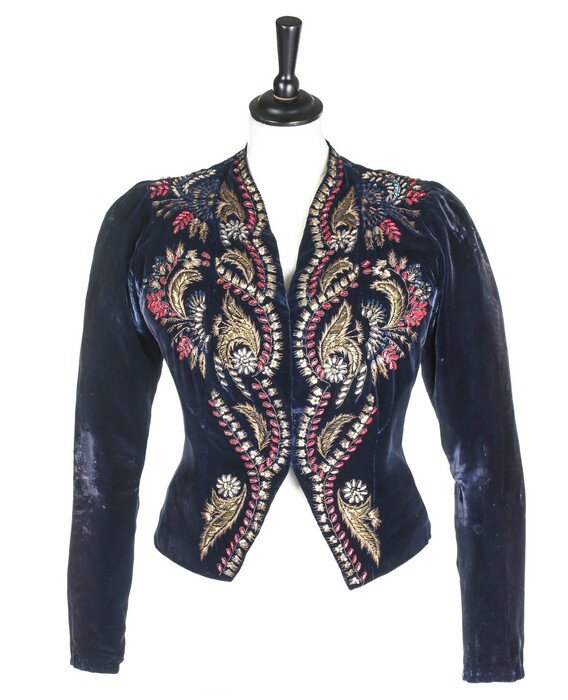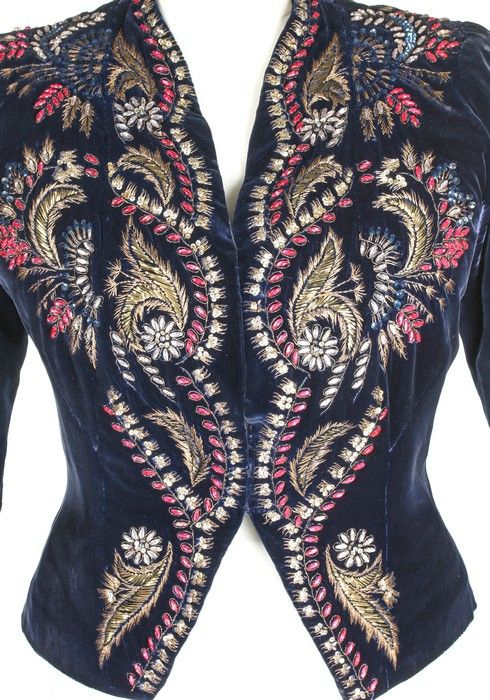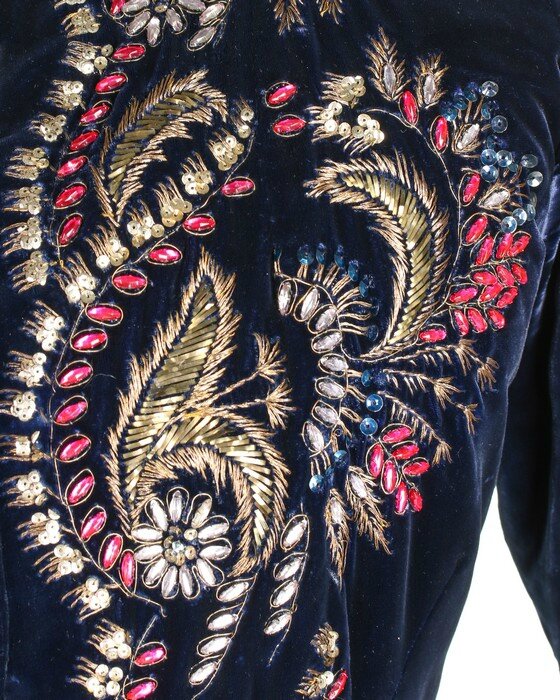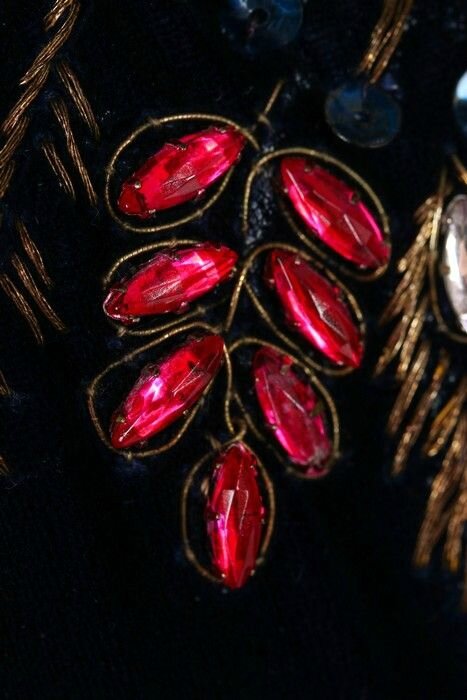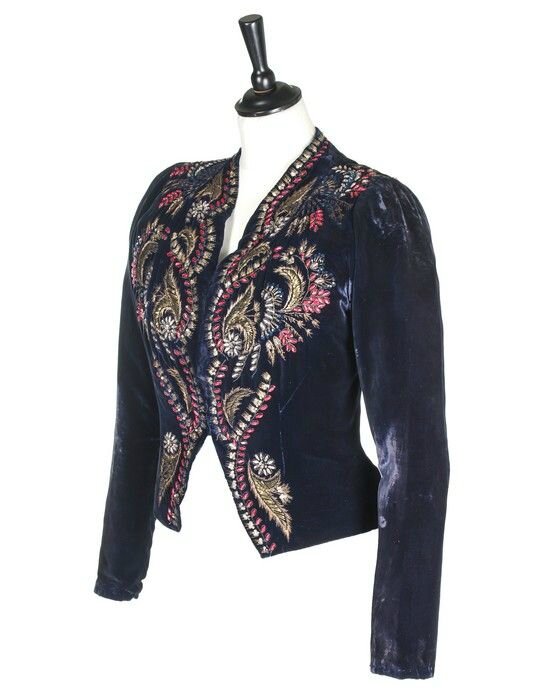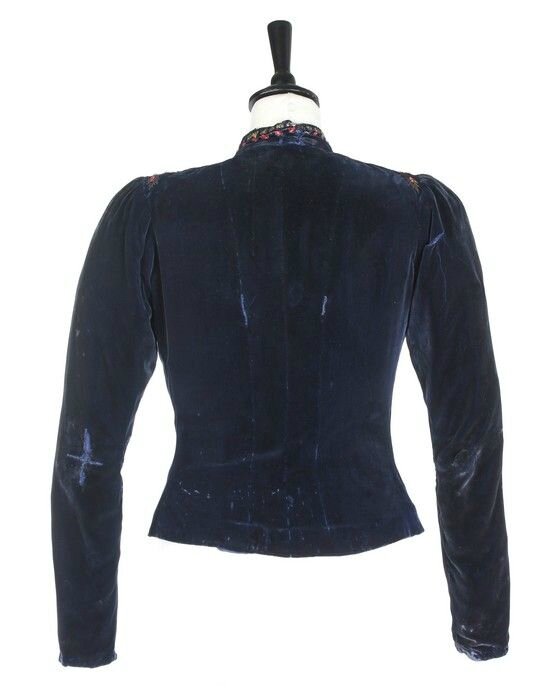 Lot 113 : A midnight-blue velvet evening jacket, probably Schiaparelli London, Autumn-Winter, 1938. Estimate: £1500 - £2500. © Kerry Taylor Auctions
A midnight-blue velvet evening jacket, probably Schiaparelli London, Autumn-Winter, 1938. unlabelled, embroidered in gilt strip and wire, with deep pink and clear beads, with gold and blue sequin detailing, fastened by simple concealed hooks and eyes, lined in blue silk crêpe de chine, bust 92cm, 36in
The velvet on this jacket was embroidered to shape but, unlike the Paris version with scalloped front edges, the closure line does not follow the embroidery but is straight. It is fastened by a series of small hooks and eyes - the loops bear the remains of blue silk buttonhole stitched covers (something Schiap often did). The embroidery on this jacket is similar but not identical to the Paris haute couture version, lot 109. On the Paris version the metal strip is horizontal and regular but on this version the strip follows the shape of the leaf forms.
A Schiaparelli London burgundy velvet ensemble in the Victoria & Albert Museum, acc.no T398&A-1974, of identical design has a more free style of embroidery like this one. Schiaparelli London often adapted the Paris models for a perhaps more conservative British clientele. It is possible that the client did not want the eye-catching star shaped medallions down the front, or the bulk of small pockets or shoulder pads that the Paris example has.
Evening ensemble consisting of embroidered silk velvet jacket and skirt, designed by Schiaparelli, Paris, 1938. Victoria & Albert Museum, acc.no T398&A-1974 © Victoria and Albert Museum, London 2016.
Kerry Taylor Auctions. Monday December 12th at 2pm