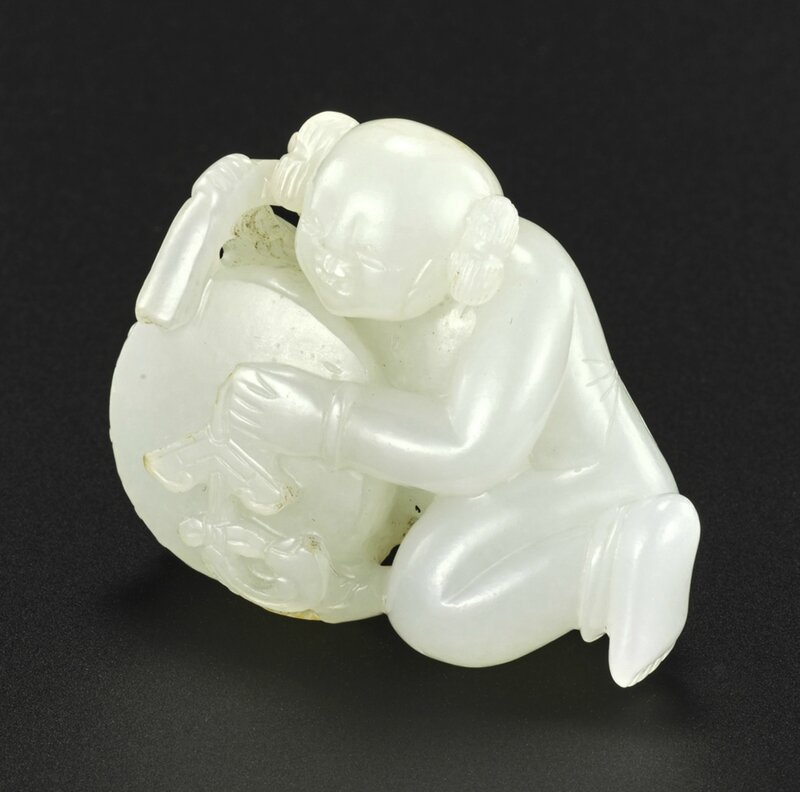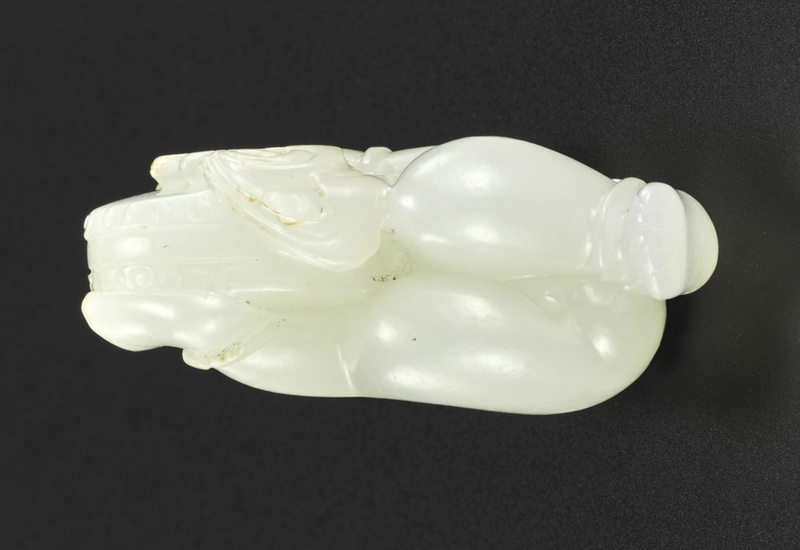 Lot 100. A white jade 'Boy and Drum' carving, Qing dynasty, 18th century. Estimate 80,000 — 120,000 HKD. Photo: Sotheby's.
finely carved kneeling holding a large drum, with a beribboned musical chime in his left hand and a lotus pod in the right hand, his round face with fine features set in a merry expression, his head flanked by small tuffets of hair, the stone of even white colour - 3.9 cm, 1 1/2 in.
Notes: Jade carvings of boys playing drums include one from the E.T. Chow collection, sold in these rooms, 8th October 2009, lot 1664; two other from the Hei-Chi collection, both included in the Min Chiu Society exhibition Chinese Jade Carving, Hong Kong Museum of Art, Hong Kong, 1983, cat. nos. 175 and 179, the latter sold twice in these rooms, 8th April 2010, lot 2011, and 6th April 2016, lot 3698; and a further example, carved with a boy climbing on a drum, sold in these rooms, 21st May 1987, lot 699.