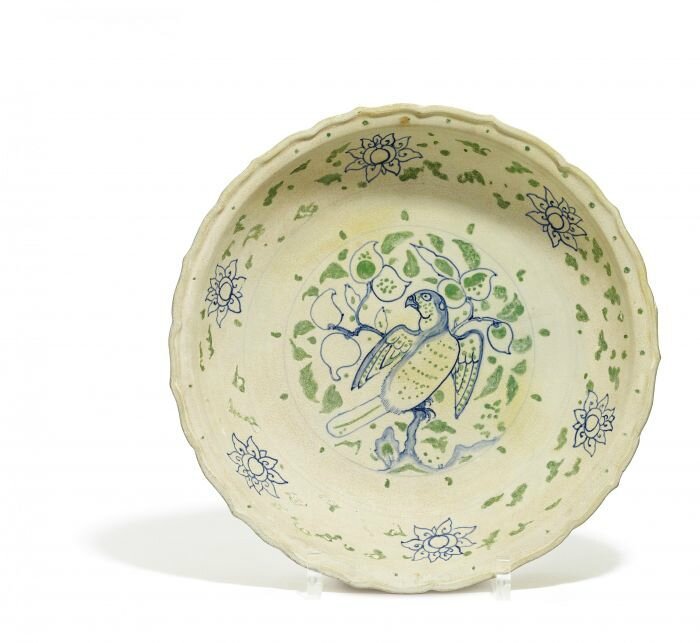 Lot 2048. Plate with parrot and lotus, Vietnam, Annam, Late 15th century. Estimate: 1,200 - 1,400 EUR (1,276 - 1,489 USD). Photo Van Ham Auction.
Stoneware with underglaze blue and painted green. The base iron red and black. Inside a parrot on a tree, on the rim six lotus flowers and on the outside lotus leaves. The edge petal-shaped. Ø 34cm. Condition B. Salvaged from a shipwreck. Surface matte. Supplement: With fitting box.
Provenance: -Private collection Belgium, since 1980s.
Van Ham. Asian Art, Auction 384 (08/12/2016)