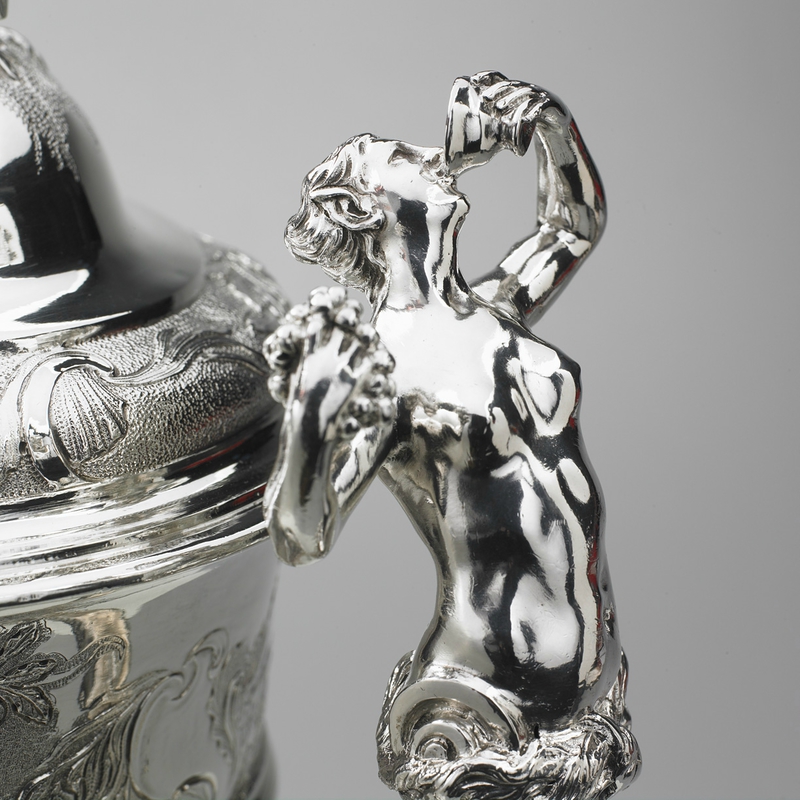 Charles Frederick Kandler, cup and cover (detail), 1736-7 © The Holburne Museum / Tony Gilbert Photography
BATH.- The Holburne Museum presents Silver: Light and Shade, an exhibition that brings together historic and contemporary silver masterpieces to investigate the texture, form and colour of this precious metal. The exhibition, the third and final major presentation in the Holburne's centenary programme, shows an extraordinary selection of objects on loan from UK museums and private collections which are displayed alongside highlights from the Holburne's collection.
Silver: Light and Shade explores the different processes used by silversmiths to create a range of surface textures and patterns, highlighting the continuity between the techniques used for centuries and those used today. Showcasing the work of skilled contemporary makers including Hiroshi Suzuki, Malcolm Appleby, Rod Kelly and Adi Toch alongside some of the finest and rarest pieces in silver to have survived from the last 500 years, the exhibition considers what inspires commissions and how different artists approach them to create exquisite and unusual objects.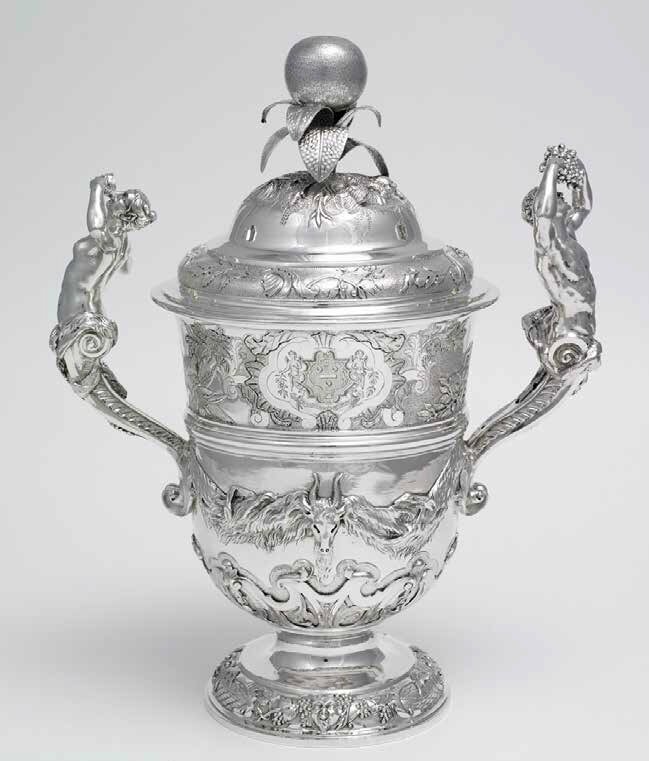 Charles Frederick Kandler, cup and cover, 1736-7 © The Holburne Museum / Tony Gilbert Photography
Catrin Jones, Curator of Decorative Arts at the Holburne said: 'My aim with this exhibition is to reintroduce people to silver, telling a new and surprising story. What excites me is the science and precision involved in working with silver, and the astonishing skill of makers using experimental techniques to create unique surface effects. By showing modern silver alongside some of the rarest and most artistically important pieces made over the last five centuries, I hope that visitors to museums will be inspired to look differently at historic silver.'
The exhibition includes works that illustrate silver's distinctive qualities, and in particular the way makers throughout history have transformed the surface of the metal. Works span a wealth of eras and styles, from The Cassel Beaker made in 1496, which is the earliest surviving English beaker (on loan from the V&A), to masterpieces of 20th century design by David Mellor and Robert Welch. Visitors can also see Jane Short's virtuoso enamelled Millennium Dish, a pair of candlesticks made for Liberty, a collection of contemporary commissions on loan from the V&A inspired by historic serving slices, and the Mostyn Ewer and Basin (on loan from the National Museum of Wales), which dates from c.1561 and is embellished with its original enamel coat-of-arms.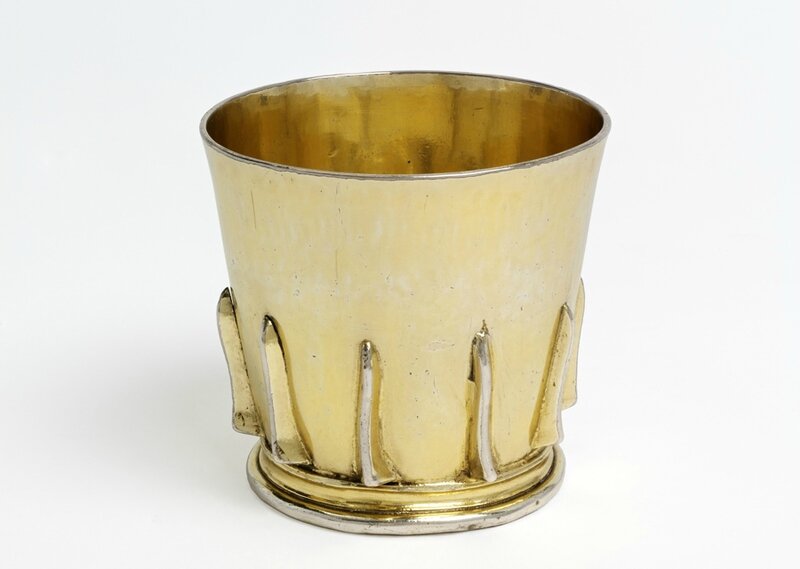 The Cassel Beaker, London, 1496-1497 © Victoria and Albert Museum, London 2016
The pieces in the exhibition also illustrate the role of silver as a demonstration of wealth and status, and its position in history as a display material. A cup and cover presented by Frederick, Prince of Wales to the City of Bath following his visit in 1738 is shown alongside the original leather case in which Richard 'Beau' Nash, the flamboyant Master of Ceremonies at the Assembly Rooms, carried it from London. John Flaxman's Shield of Achilles, a huge silver-gilt piece first seen at George IV's coronation banquet in 1821, will be displayed lying flat, allowing visitors to follow the intricate stories on its sculptural surface, decorated with scenes from Homer's Iliad.
Silver: Light and Shade uncovers the experimental techniques used to transform the colour of silver, including patination, the mixing of chemical compounds and gilding. The colour and patina of silver are affected by the techniques used to work it and the way it has been cared for: silver can be turned black or matt white, it goes red under heat, and it can be combined with base and other precious metals, enamel or precious stones.
This exhibition celebrates the material's visual impact, how it is worked and what it means in the history of decorative objects and contemporary design.
Silver: Light and Shade is curated by Catrin Jones and Vanessa Brett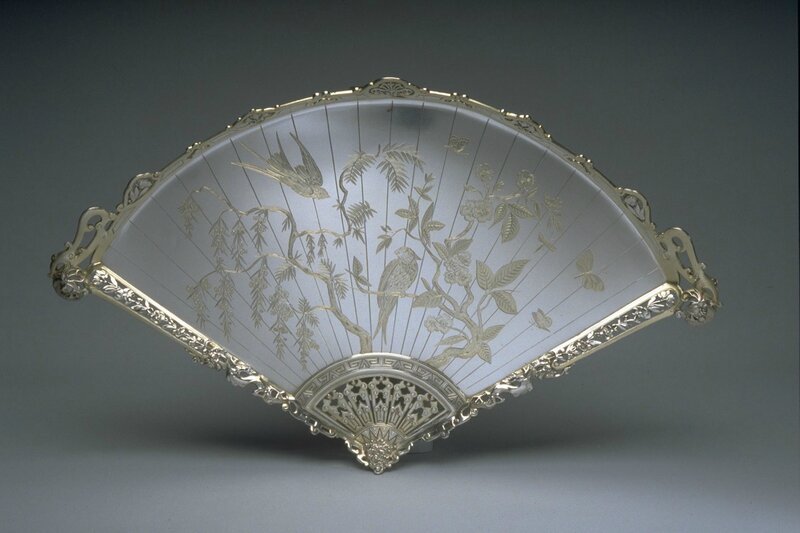 Elkington & Co, Tray, 1877-78. © Image © The Goldsmiths' Company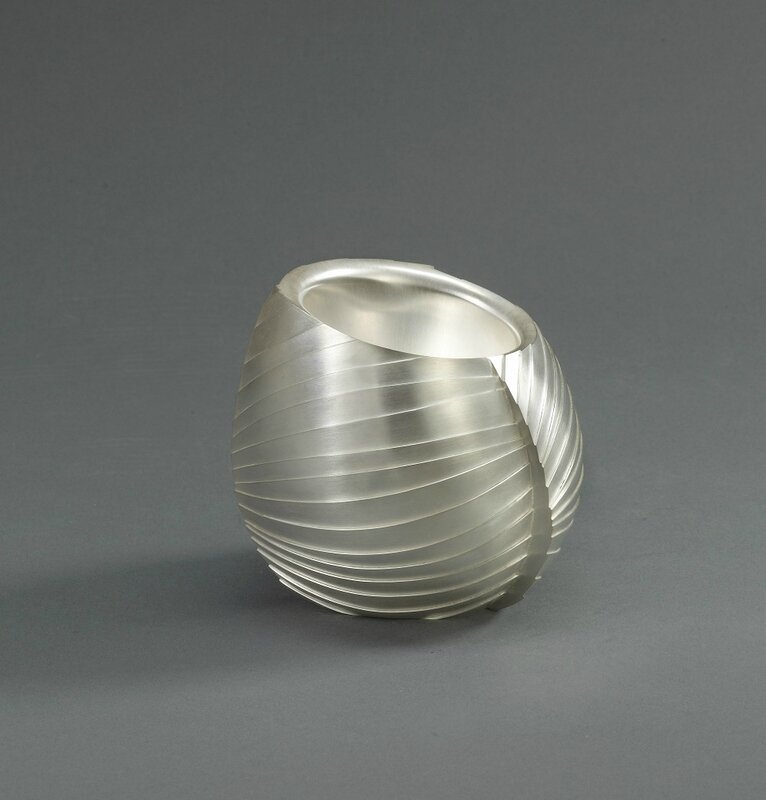 Kevin Grey, Sinew vessel, 2011. © Image © The Goldsmiths' Company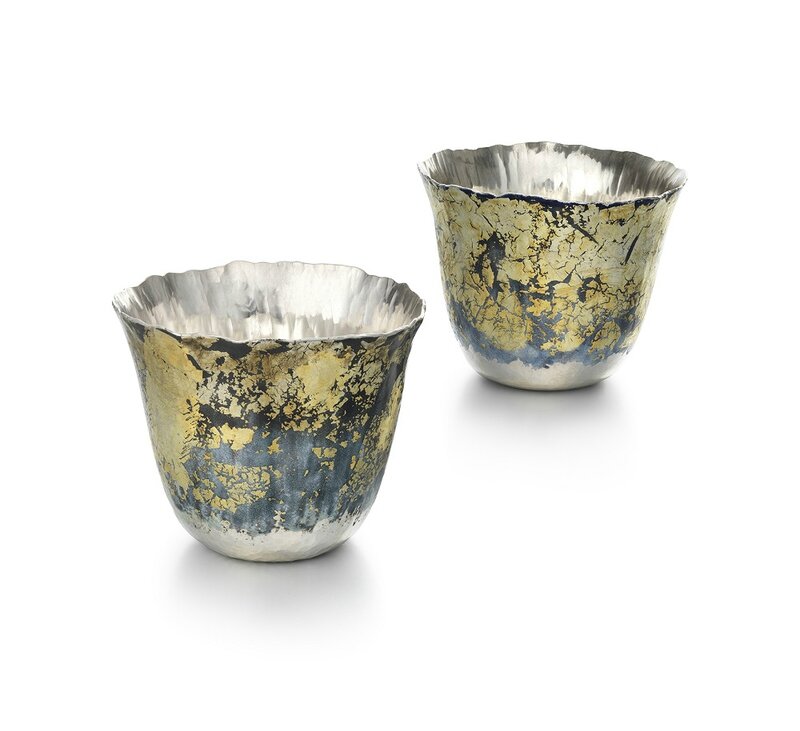 Malcolm Appleby, 'Tectonic' Beakers I and II, 2014. Image © The Goldsmiths' Company
Theresa Ngugen, 'Spiritus' Centrepiece, 2010. Image © The Goldsmiths' Company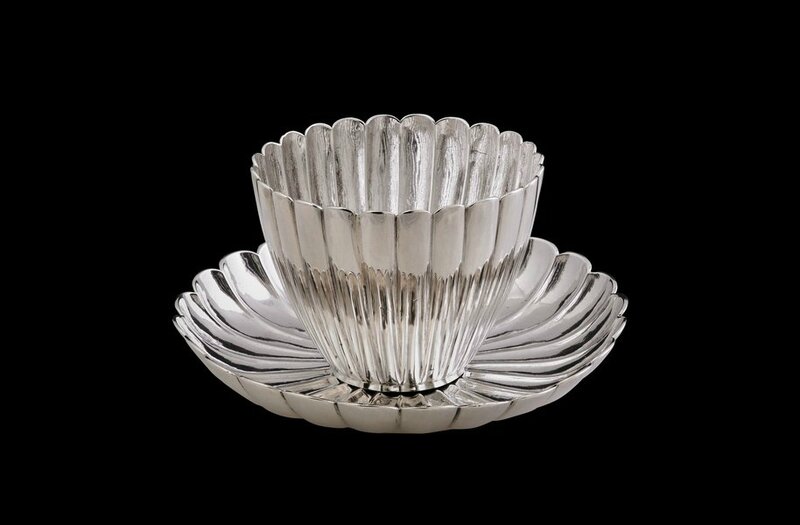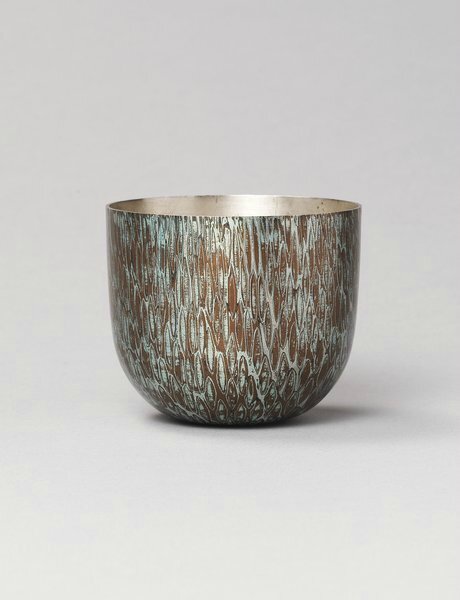 Angela Cork, 'Frame' Vase, 2007. Image © The Goldsmiths' Company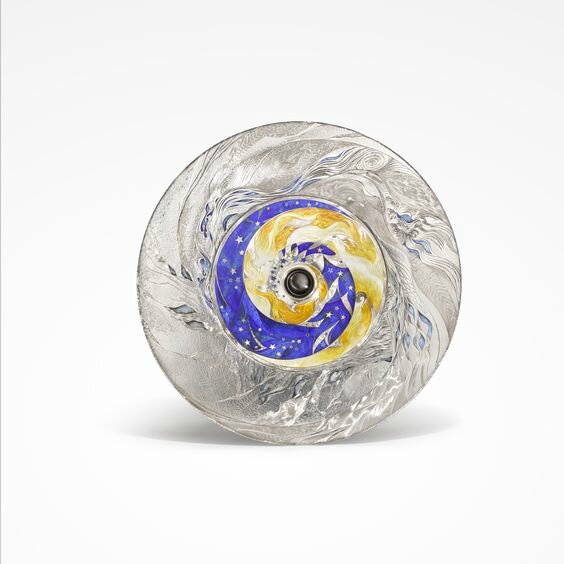 Jane Short, 'Millennium Dish', 1999. Image © The Goldsmiths' Company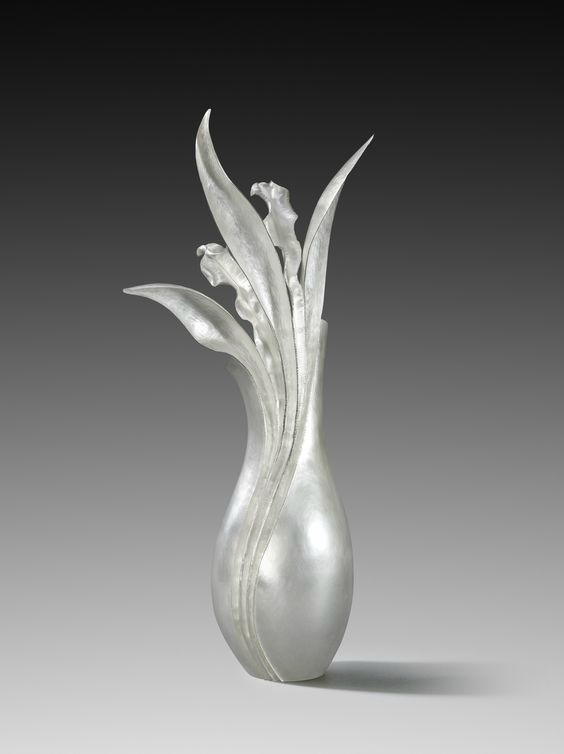 Rauni Higson, Persephone' Vase, 2012. Image © The Goldsmiths' Company
Junko Mori, 'Pine Cone', 2007. Image © The Goldsmiths' Company
William Lee, Vase, 2012. Image © The Goldsmiths' Company
Sheila McDonald, 'Shetland Bird' Vase, 2013. Image © The Goldsmiths' Company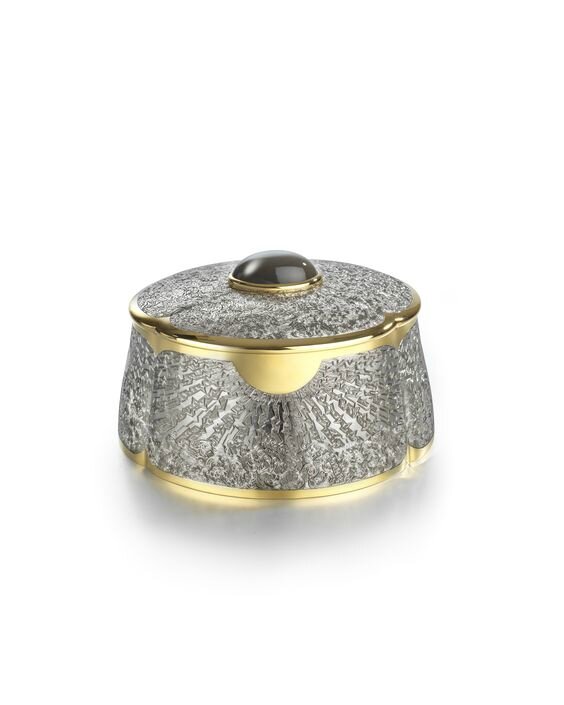 Malcolm Appleby, 'The Millennium Casket', 1999. Image © The Goldsmiths' Company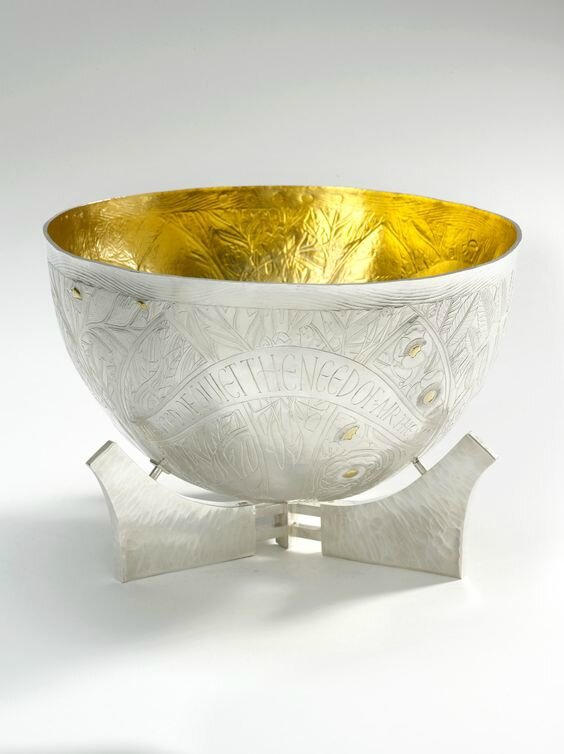 Michael Lloyd, Bowl, 2009. Image © The Goldsmiths' Company
Hiroshi Suzuki, 'Aqua-Poesy VII' Vase, 2003. Image © The Goldsmiths' Company