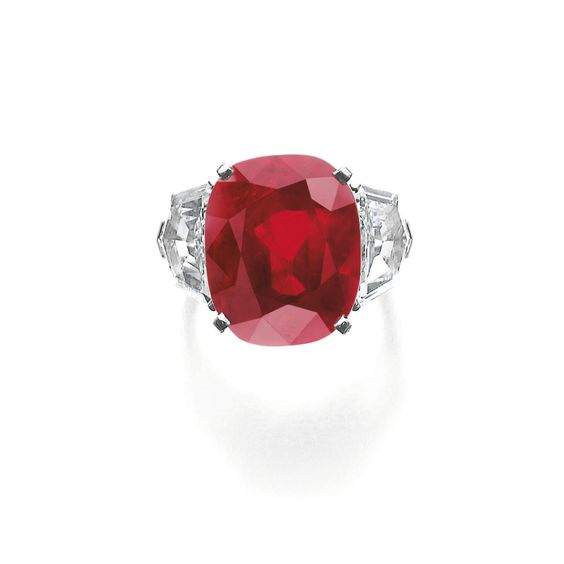 Lot502. WORLD RECORD PRICE FOR A RUBY. Superb and extremely rare 25.59 carats Mogok 'pigeon blood red' ruby and diamond ring. Estimate 11,700,000 — 17,500,000 CHF. Lot sold 28,250,000 CHF. Photo: Sotheby's 2015
Set with a cushion-shaped ruby weighing 25.59 carats, between shield-shaped diamonds weighing 2.47 and 2.70 carats, signed Cartier, numbered, French assay and maker's marks, size 54, case signed Cartier.
Accompanied by SSEF report no. 78414 and Gübelin report no. 15020105, each stating that the ruby is of Burmese origin, with no indications of heating, 'pigeon blood colour', together with appendix letters; together with gemmological reports for the diamonds.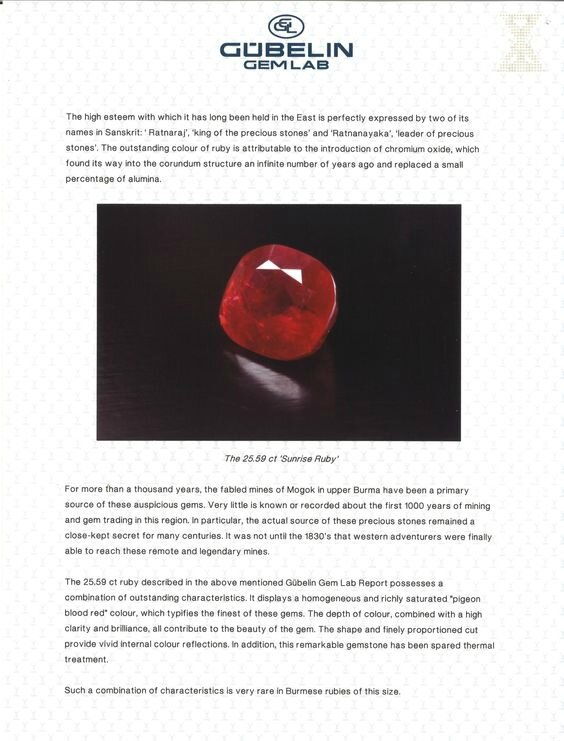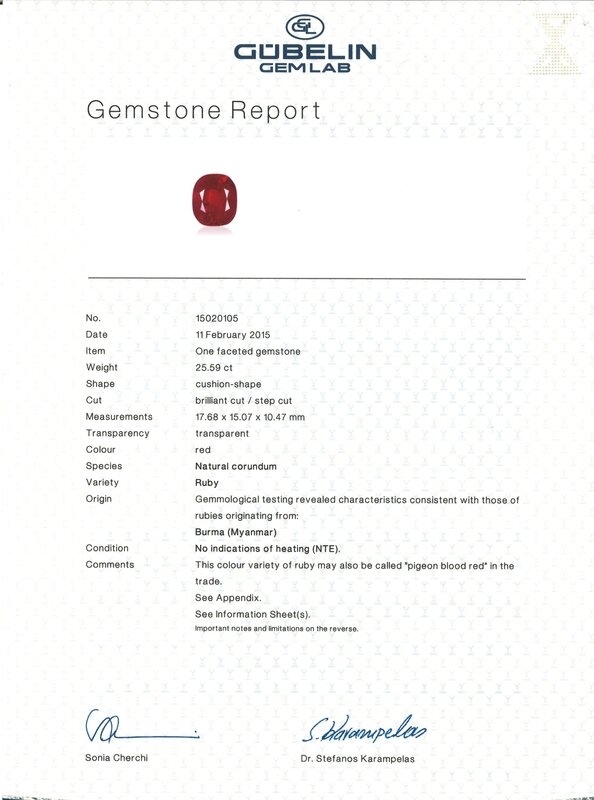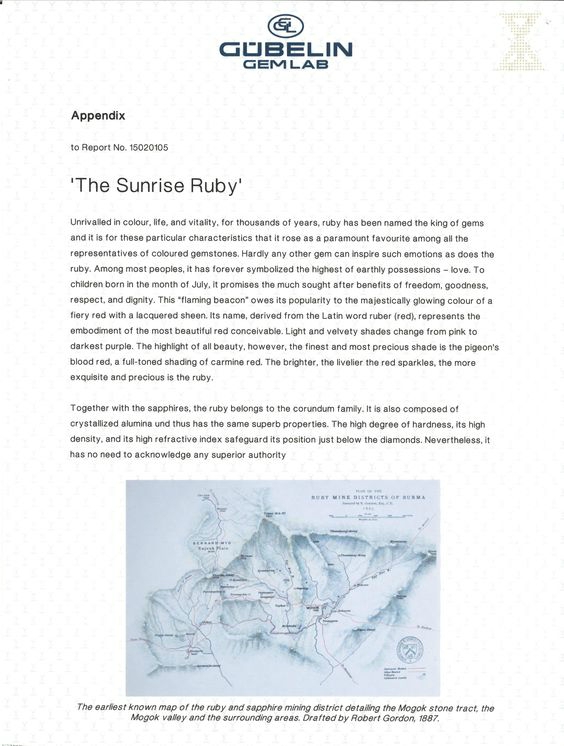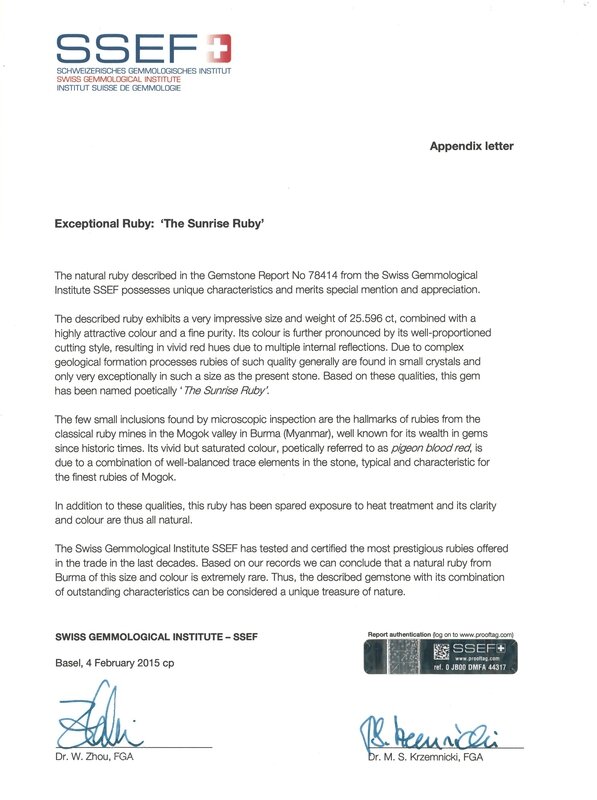 Notes: "The described ruby exhibits a very impressive size and weight of 25.596 ct, combined with a highly attractive colour and a fine purity. Its colour is further pronounced by its well-proportioned cutting style, resulting in vivid red hues due to multiple internal reflections. Due to complex geological formation processes rubies of such quality generally are found in small crystals and only very exceptionally in such a size as the present stone. [...]Its vivid but saturated colour, poetically referred to as pigeon blood red, is due to a combination of well-balanced trace elements in the stone, typical and characteristic for the finest rubies of Mogok. [...]Based on our records we can conclude that a natural ruby from Burma of this size and colour is extremely rare. Thus, the described gemstone with its combination of outstanding characteristics can be considered a unique treasure of nature." Excerpts from the SSEF appendix letter, 4 February 2015
"The 25.59 ct ruby described in the above mentioned Gübelin Gem Lab Report possesses a combination of outstanding characteristics. It displays a homogeneous and richly saturated 'pigeon blood red' colour, which typifies the finest of these gems. The depth of colour, combined with a high clarity and brilliance, all contribute to the beauty of the gem. The shape and finely proportioned cut provides vivid internal colour reflections. In addition, this remarkable gemstone has been spared thermal treatment." Excerpt from Gübelin appendix letter, 11 February 2015
Sotheby's. Magnificent Jewels and Noble Jewels, Genève, 12 mai 2015