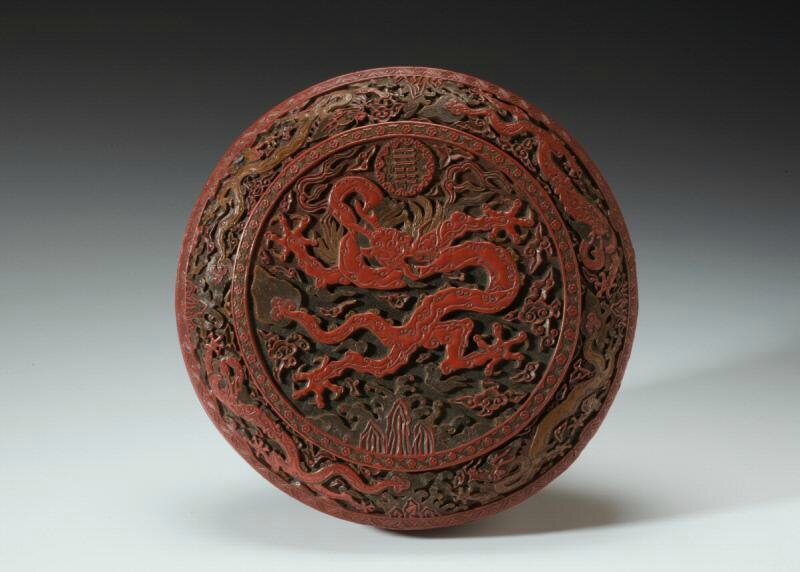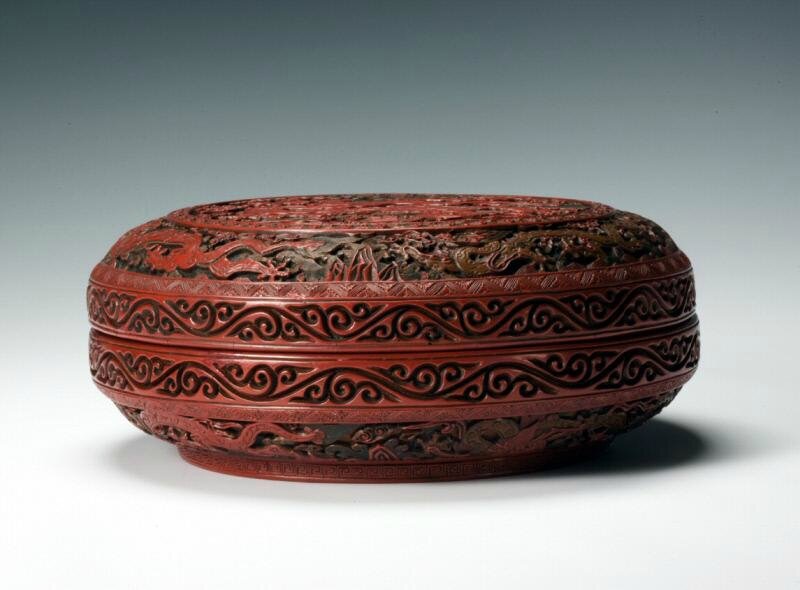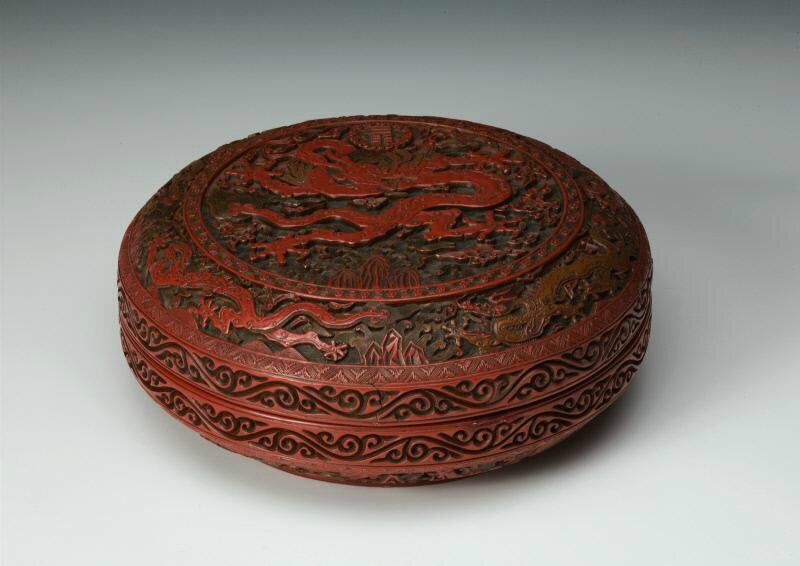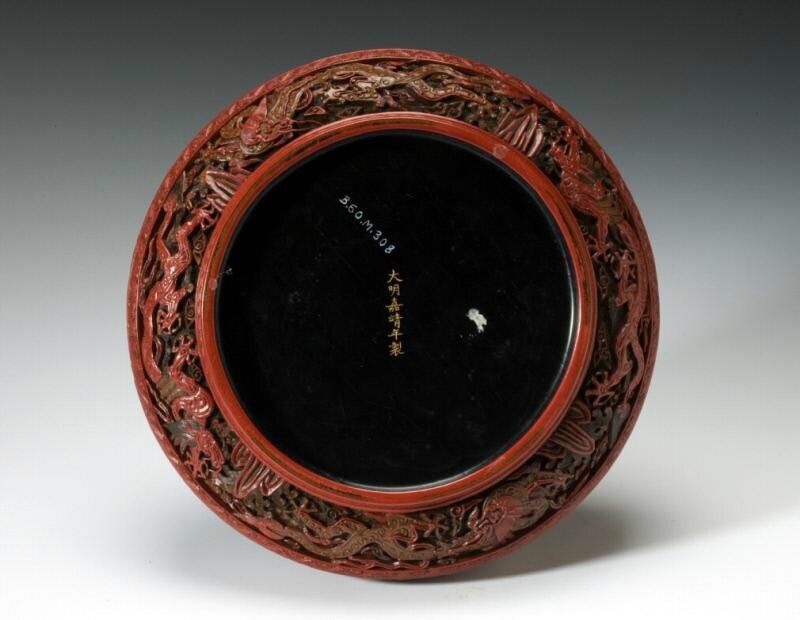 Covered box with a dragon cavorting in the ocean, Ming dynasty, Jiajing six-character mark and of the period (1522-1566). Multicolor lacquer with carved designs. H. 3 1/2 in x Diam. 9 1/2 in. The Avery Brundage Collection, B60M308.a-.b. © 2016 Asian Art Museum Chong-Moon Lee Center for Asian Art and Culture.
The complex art of carving polychrome lacquer (ticai) reached its climax during the Jiajing period. It requires the application of layers of two or more colors at different levels. According to the color scheme and composition planned in advance, the artist carves down to the different sections to expose the appropriate colors.
Decorated with layers of multicolored lacquer, this round box with cover depicts a five-clawed dragon cavorting between heaven, represented by ruyi-shaped clouds against a background of air diapers, and earth, represented by the three rocks emerging among the waves, against water diapers. The hair and beard of the dragon are finely incised, unlike the spiky appearance of dragons of the Wanli period. The body of this dragon does not bear the usual scales; instead, it is decorated with scrolls in the form of clouds. It also has a bushy tail, not unlike that of the mythical beast qilin. Above the dragon is a medallion bordered by heads of ruyi (wish-granting wands), enclosing the two trigrams of heaven (qian, with three solid lines) and earth (kun, with three broken lines), representing the yang and yin bipolar forces of the cosmos. Because of the emperor's interest in Taoism, such symbols abound in the decorative arts of this era. Around the dragon is a narrow band of florets set in a hexagonal diaper. Four dragons appear in the outer section, enclosed by a narrow diaper border, and finally a band of classic scroll patterns. The same decorative bands, without the large dragon in the center, appear in reverse order on the lower section of the box.
The bottom is coated with dark lacquer and incised with the phrase Da Ming Jiajing nian zhi, or "made in the Jiajing reign of the Great Ming."