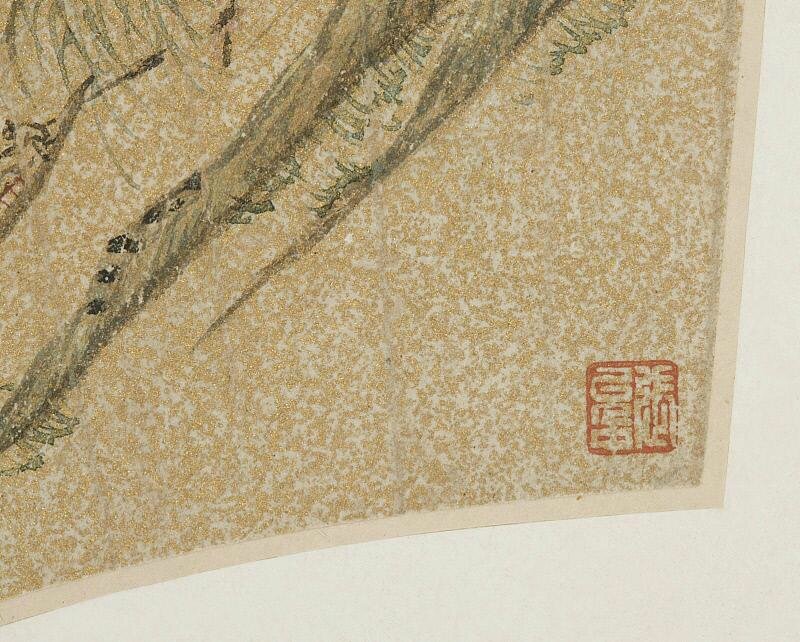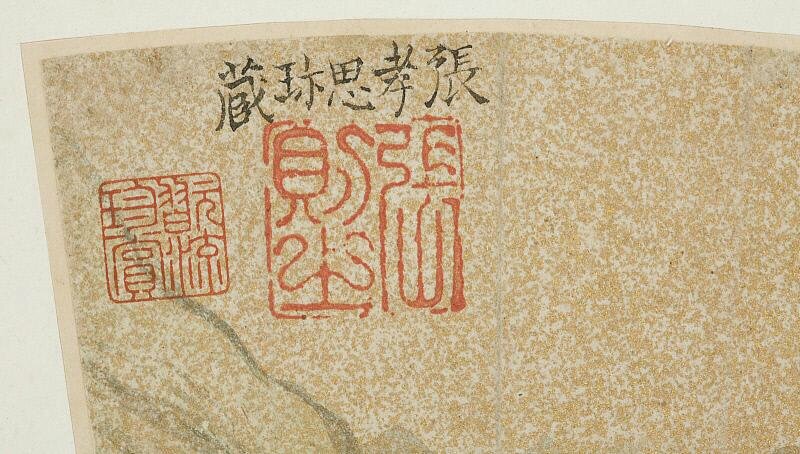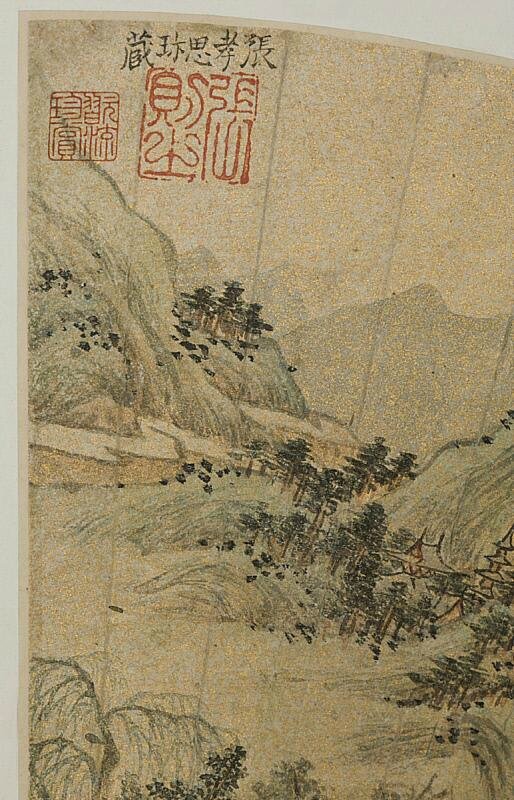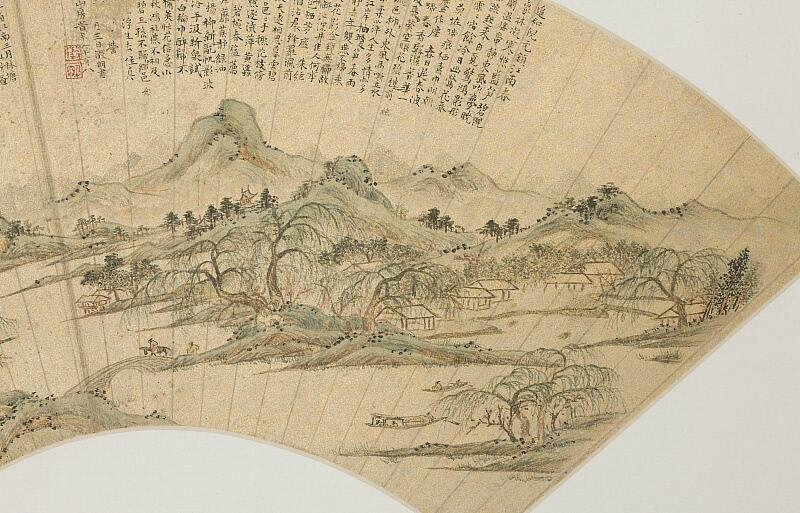 Wen Zhengming (Chinese, 1470 - 1559), After Ni Zan's Spring in Jiangnan, 1536 or 1537, Ming dynasty (1368-1644). Fan. Ink and colors on gold-surfaced paper. H. 6 7/8 in x W. 21, H. 17.4 cm x W. 53.3 cm (image); H. 13 in x W. 24 in, H. 33 cm x W. 61 cm (overall). Gift of Mr. Jean-Pierre Dubosc, B81D30 © 2016 Asian Art Museum Chong-Moon Lee Center for Asian Art and Culture
In this scene of spring in Jiangnan province (south of the Yangzi River) is a traveling man on a donkey crossing a bridge, followed by a servant on foot. Elegantly drawn willows and trees draw the eye up to a wide landscape of islands and fishing villages. The articulation of space, the variety of brushstrokes, and the softness of tones are all stylistic qualities of Wen Zhengming, who was a leading figure in a group of scholar-artists from the southeast. According to a poetic inscription that Wen wrote on this work when he was sixty-eight, it is a study of a classic landscape by the monk-artist, Ni Zan (1301–1374). In the poem inscribed above the painting, Wen expressed his contradictory feelings about nature's beauty and life's complications.
Responding to Spring in Jiangnan by Ni Yuanzhen [Ni Zan].
. . . frost blankets blue bamboo shoots,
Life is full of emotions as well as complications.
On riverbanks, spring thunder resounds over delicate
bamboo shoots,
Falling thick and fast, spring rain obscures the landscape.
In the distance, the sky longs for blue clouds at twilight,
Sighing in despair for aging, beauty succumbs to melancholy.
Other inscriptions, by three scholar-artists of his time, confirm this lyrical theme.