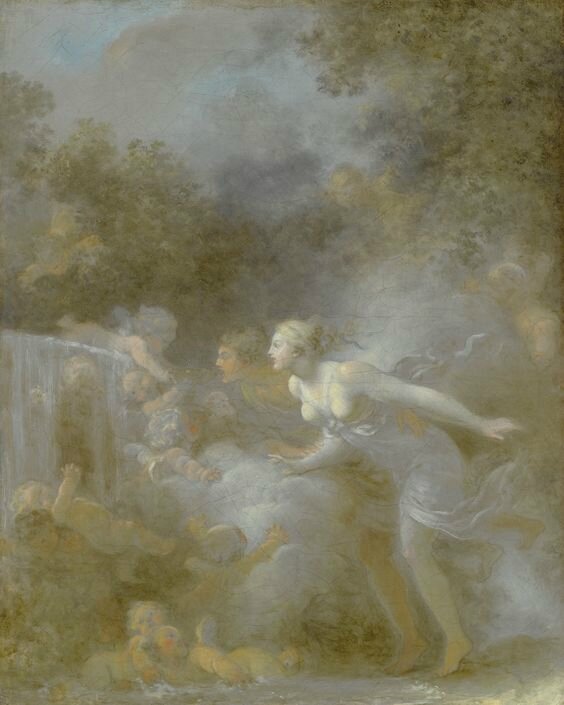 Lot 49. Jean-Honoré Fragonard (Grasse 1732 - 1806 Paris), The Fountain of Love, oil on canvas, 18 1/2 by 14 3/4 in.; 47 by 37.5 cm. Estimate 1,500,000 — 2,500,000 USD. Photo: Sotheby's.
Provenance: Monsieur Berend;
His sale, Paris, Hôtel Drouot, 2 December 1889, lot 4;
There acquired by Marcel Bernstein;
Thence by descent to Henry Bernstein;
Bartoloni Collection;
With Wildenstein, New York;
Irwin Laughlin, Washington, D.C.;
Thence by descent to his daughter, Mrs. Hubert Chanler, New York;
By whom sold, London, Sotheby's, 10 June 1959, lot 22;
With Wildenstein, New York;
From whom acquired by the late collector in 1988.
Exhibited: Paris, Champs de Mars, Exposition des arts au début du siècle, 1891, no. 367;
Tokyo, The National Museum of Western Art; Kyoto, Municipal Museum, Fragonard, March-June 1980, no. 81;
New York, Metropolitan Museum of Art, Fragonard, February-May 1988, no. 283A;
New York, Colnaghi, 1789 French Art During the Revolution, October-November 1989, no. 23;
Williamstown, The Sterling and Francine Clark Art Institute; Los Angeles, J. Paul Getty Museum, Consuming Passion: Fragonard's Allegories of Love, October 2007 – May 2008.
Literature: G. Bourcard, Catalogue de dessins, gouaches, estampes, tableaux du XVIIIe siècle, Paris 1893, p. 190;
P. de Nolhac, J.-H. Fragonard, Paris 1906, p. 116;
G. Wildenstein, The Paintings of Fragonard, London 1960, pp. 28, 308, cat. no. 487,
reproduced fig. 200;
Wallace Collection Catalogues: Pictures and Drawings, London 1968, p. 117;
D. Wildenstein and G. Mandel, L'opera completa di Fragonard, Milan 1972, p. 109, cat. no. 518, reproduced fig. 518;
J. Ingamells, The Wallace Collection Catalogue of Pictures III: French before 1815, London 1985, p. 155;
J.-P. Cuzin, Jean-Honoré Fragonard, vie et oeuvre-catalogue complet des peintures, Fribourg and Paris 1987, p. 332, cat. no. 374, reproduced, and cited p. 332, under no. 373, reproduced p. 212, fig. 263;
D. Sutton, "Selected Prefaces…, Jean-Honoré Fragonard: The World as Illusion," Apollo, CXXV, February 1987, 300, pp. 112-113, reproduced p. 111, fig. 10;
P. Rosenberg, Tout l'oeuvre peint de Fragonard, Paris 1989, p. 118, cat. no. 409;
C. Bailey in 1789: French Art During the Revolution, exhibition catalogue, New York 1989, pp. 190-194, cat. no. 190, reproduced;
A. Molotiu, Fragonard's Allegories of Love, exhibition catalogue, Los Angeles 2007, pp. 37, 40-41, reproduced p. 40, fig. 30.
Notes: The Fountain of Love is one of the most distinguished creations of Jean-Honoré Fragonard's mature career. Executed circa 1785 as part of a series of four allegorical portrayals of love, this exquisite image has enchanted audiences for centuries with its display of delicacy and dynamism. In his portrayal of a theme with origins in classical poetry and medieval literature, a pair of lovers, bathed in an iridescent light and crowned with roses, rush out of a shadowy garden towards the edge of a fountain, their hair and clothes billowing behind them from the urgency of their movement. Plump putti frolicking in the spray of the fountain offer the pair a cup of its magical waters. Balancing precariously on one foot, the two eagerly lean forward hoping to drink from the cup and quench the thirst of their blossoming yet passionate love.
Several autograph versions of The Fountain of Love are known: one signed example is in the Wallace Collection, London, and another more recent rediscovery, formerly in the collection of Lady Holland, was acquired in 1999 by the J. Paul Getty Museum, Los Angeles (figs. 1, 2). The composition is also known through Nicolas François Regnault's 1785 engraving (fig. 3). Increasingly popular and widely circulated, this print found its way into many private collections, and Marguerite Gérard, Fragonard's sister-in-law and an accomplished artist in her own right, even included the print in her self-portrait, L'élève intéressante (1786, private collection, fig. 4). Scholars have long recognized the present version of The Fountain of Love, with its fluid and impressionistic brushstrokes, as an early realization of the composition by the artist. Characterized by Pierre Rosenberg as an "étude merveilleusement vaporeuse, peinte avec une grande légèreté," this work is not only smaller in size and pearlier in tone, but it also showcases a dynamic freedom unmatched by the other autograph examples.1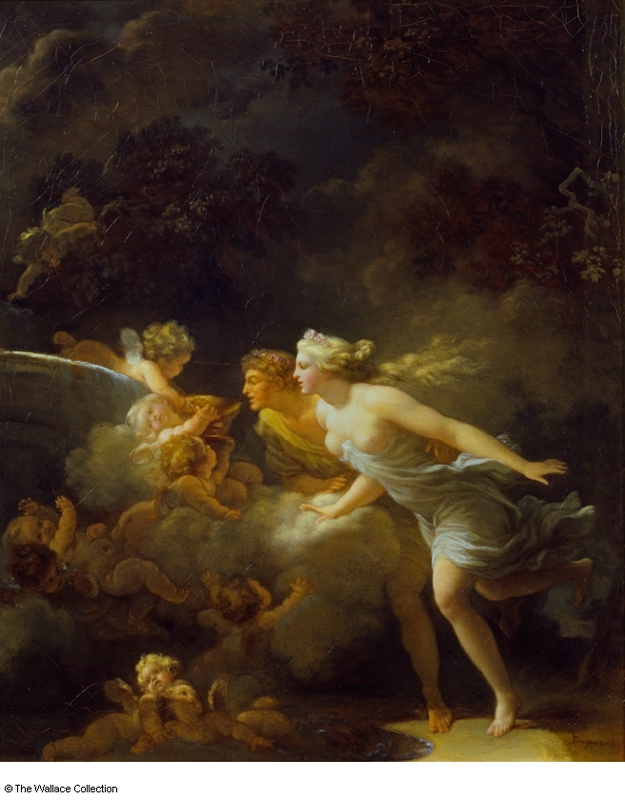 Fig.1. Jean-Honoré Fragonard, The Fountain of Love, oil on canvas, Wallace Collection, London.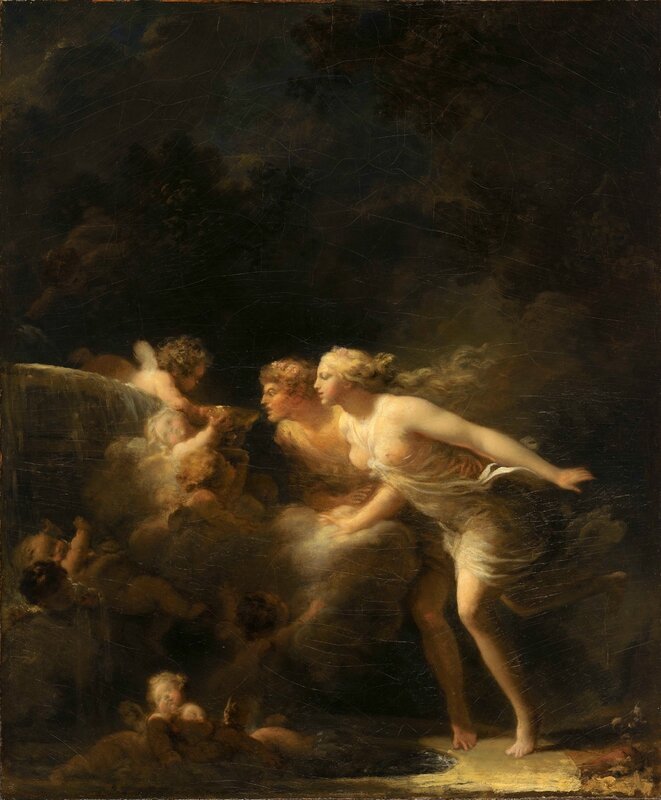 Fig. 2. Jean-Honoré Fragonard, The Fountain of Love, oil on canvas, J. Paul Getty Museum, Los Angeles.
Fig. 3. Nicolas François Regnault, after Jean-Honoré Fragonard, The Fountain of Love, engraving, Getty Research Institute, Los Angeles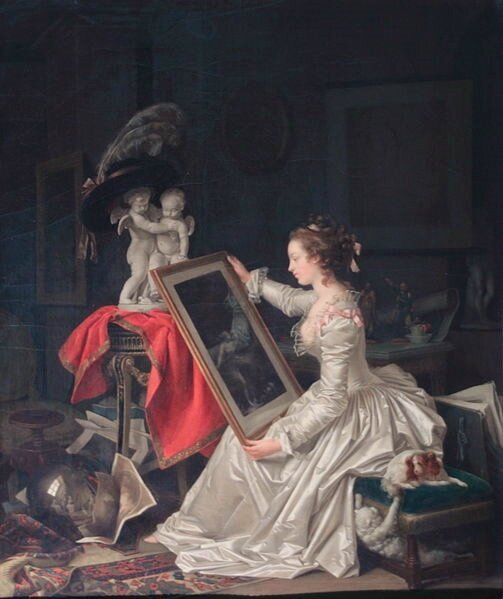 Fig. 4. Marguerite Gérard, L'Élève intéressante, oil on canvas, Private Collection.
A quintessential Rococo artist, Fragonard illustrated themes of love and passion throughout his prolific and inventive career. From the 1750s to the 1770s, many of his lighthearted portrayals of lovers dressed in contemporary clothing and reveling in lush gardens found their way into the private cabinets of French collectors. A notable example from this period is The Progress of Love (early 1770s, The Frick Collection, New York), a group of four allegorical paintings commissioned by Madame du Barry, the official mistress of Louis XV, as decorations for her pleasure palace at the Château de Louveciennes. Ultimately, however, she returned the paintings to Fragonard, replacing them with a neoclassical series of paintings by Joseph Marie Vien. While the reasons for her rejection are unknown, this replacement paralleled a larger movement toward a rediscovery of antiquity by the collecting public during the second half of the 18th century.
During the 1780s, Fragonard revisited his allegorical portrayals of love with a new series composed of four compositions, one of which was The Fountain of Love. By this decade, a general interest in classical history had already been woven into French culture for over two decades. Although he had spent much of his career working for private clients and avoiding public exposure, this allegorical group was emblematic of Fragonard's response to this shift in taste among the wider public. Here, he abandoned his characteristic bucolic and fête galante scenes championed by his predecessors, Antoine Watteau and François Boucher, in favor of works imbued with a classical past. Furthermore, attesting to the popularity of this series among the wider art-buying public, a number of versions are also known of the other three compositions in the series: The Oath to Love (circa 1780; Rothschild Collection, Waddesdon Manor, Buckinghamshire; Musée d'art et d'Histoire de la Provence, Grasse), The Invocation to Love (1780; private collection, New York; Musée du Louvre, Paris), and the famed Sacrifice of the Rose (late 1780s; the Resnick Collection, Beverly Hills; private collection, Paris; Museo Nacional de Arte Decorativo, Buenos Aires).
While the present work preserves elements from Fragonard's earlier career, including the playful putti and the soft atmosphere, Fragonard's vision in this version of The Fountain of Love was distinctly unique. This vision, as observed by Colin Bailey, is "distinctive: pagan, celebratory, unremittingly carnal but thoroughly imbued with references from the Classical Past."2 On the one hand, he returned the subject to its classical origins; on the other, he infused the scene with an atmosphere and dynamism first championed by the Baroque masters. A notable example arises in comparing the profiles of the two lovers with classical cameo portraits and with a pair of Roman heads in Peter Paul Rubens' Tiberius and Agrippa (National Gallery of Art, Washington), a painting Fragonard may have seen when he visited The Prince of Liechtenstein's collection in Vienna in 1774.
In Fragonard's 1806 obituary, the Journal de Paris singled out The Fountain of Love as one of only three works that linked his name with "l'idée même des Grâces," or, the very idea of the graces.3 Indeed, the technical prowess and imaginative spirit so characteristic throughout Fragonard's career remains in full force in the present work. Not only does it prefigure the Romantic Movement that would later be championed by artists such as Pierre-Paul Prud'hon (1758-1823) and Anne-Louis Girodet de Roussy-Trioson (1767-1824), but it also preserves the grace and brilliance that made Fragonard one of the most distinguished painters of the 18th century.
1. See P. Rosenberg, in Literature, p. 118.
2. See C. Bailey, in Literature, p. 193.
3. See Journal de Paris, no. 237, December 1806, p. 1742. The Fountain of Love was commemorated alongside another work from the series,The Sacrifice of the Rose, as well as Coresus and Callirhoe (1765, Louvre, Paris), the latter of which was exhibited to prolific acclaim at the Salon of 1765 and quickly acquired by the King.
Sotheby's. Master Paintings & Sculpture Evening Sale, New York, 25 Jan 2017, 06:00 PM