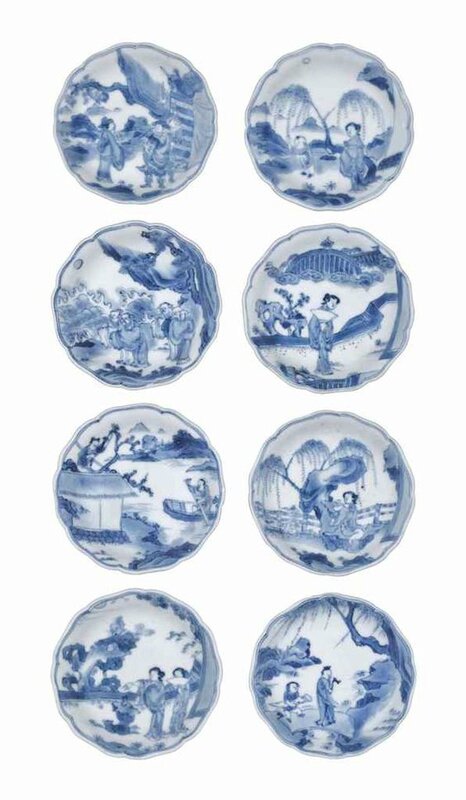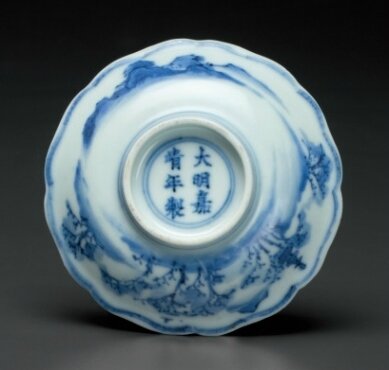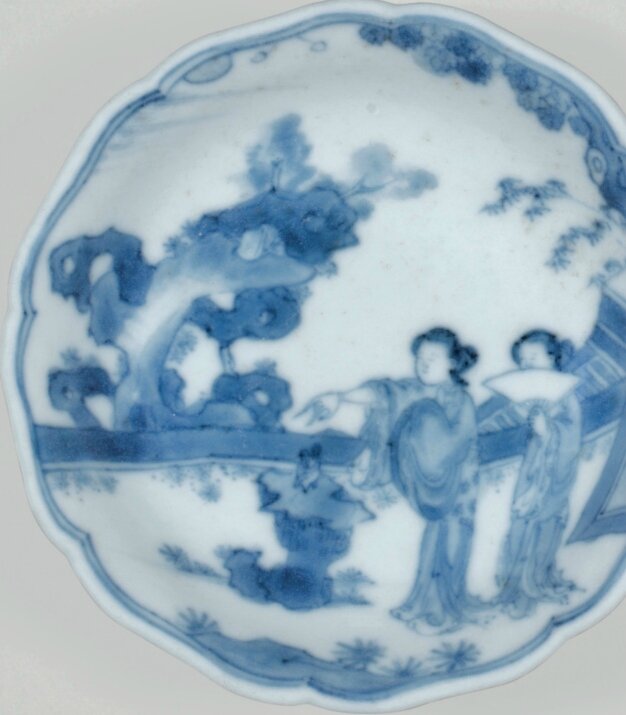 Lot 3516. Eight small blue and white dishes, Chongzhen period, circa 1643. Estimate $12,000 – $18,000. Price realised USD 30,000. Photo Christie's Image Ltd 2015
Each small dish has a foliate rim and is delicately decorated with a different narrative scene from The Romance of the Western Chamber and other literary sources. The reverse of each is decorated with a continuous river landscape and is inscribed with an apocryphal Jiajing mark on the base. 3 ½ in. (8.9 cm.) diam.
Provenance: The Property of Captain Michael Hatcher; Christie's Amsterdam, 14 March 1984, lot 200 (part), lot 201 (part).
Collection of Julia and John Curtis.
Literature: Julia B. Curtis, "Transitionware Made Plain: A Wreck in the South China Sea," Oriental Art, Volume XXXI, No. 2, Summer, 1985, pp. 169-170, figs. 13, 16,17, 18 a,b.
Colin Sheaf and Richard Kilburn, The Hatcher Porcelain Cargoes, The Complete Record, London, 1988, p. 66, pl. 97 (four).
Julia B. Curtis, "La porcelaine chinoise de Transition," La porcelaine chinoise de Transition: et ses influences sur la céramique japonaise, proche-orientale et européenne, Geneva, 1993, no. 7.
Notes: This interesting group of dishes is decorated with a variety of scenes that most likely derive from popular novels, as well as one generic scene with a scholar and attendant, and one showing four immortals. Two scenes can be directly compared to woodblock illustrations from The Romance of the Western Chamber. The small dish with two ladies in a garden depicts the heroine Yinying offering incense in honor of her deceased uncle. (fig. 1)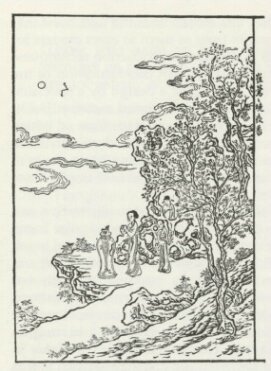 Fig. 1: Woodblock illustration to Xi Xiang Ji (Romance of the Western Chamber). From an edition published at Wuxing in the Tianqi period (1621-1627), from Craig Clunas, "The West Chamber: A Literary Theme in Chinese Porcelain Decoration," Transactions of the Oriental Ceramic Society, London, 1981-82, p. 76, pl. 9.
Another direct comparison can be drawn between the small dish decorated with a lady seated on a garden rock beneath a tree and a woodblock illustration with the scene known as 'Repudiation of the billet-doux'. (fig. 2)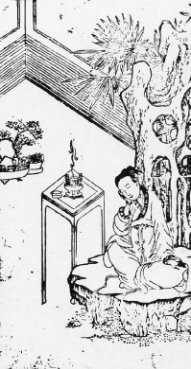 Fig. 2: Woodblock illustration to Chongjiao Bei Xixiang Ji (The Collated Story of the Western Wing), commentary attributed to Li Zhuowu, 1598.
CHRISTIE'S. AN ERA OF INSPIRATION: 17TH-CENTURY CHINESE PORCELAINS FROM THE COLLECTION OF JULIA AND JOHN CURTIS, 16 March 2015,New York, Rockefeller Plaza