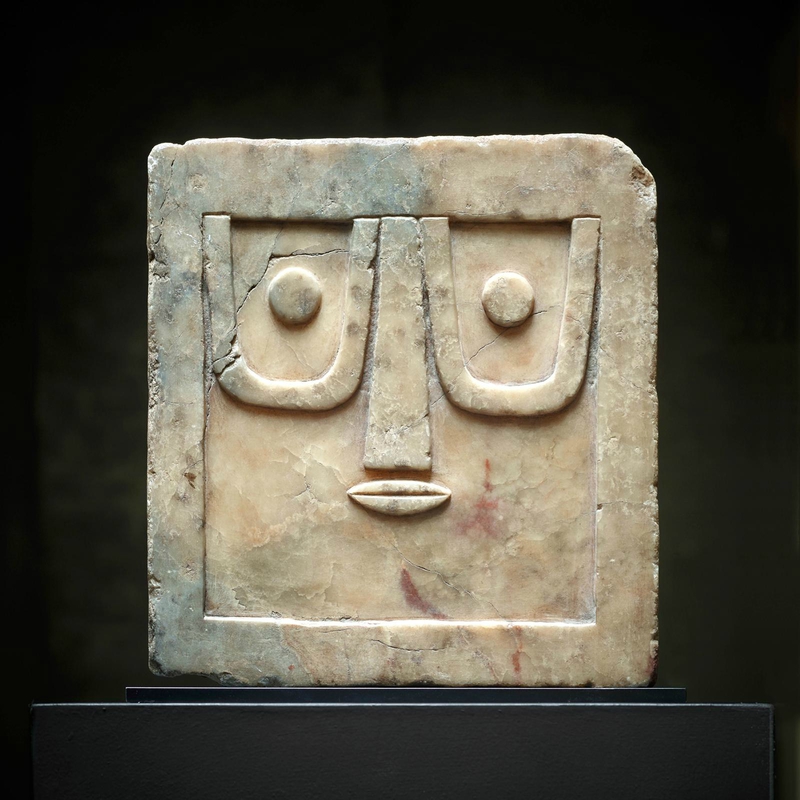 Anthropomorphic Stele, South Arabia, 3rd - 1st century B.C. Alabaster, 23 x 23 cm. Axel Vervoordt NV at Brafa Art Fair, Brussels, 21-29 january 2017.
Provenance: Acquired by the current owner on the London Art Market in 2011;
Private collection, Europe, before 1990;
Collection Asfar Brothers, Beirut, 1960s - 1970s.
Axel Vervoordt NV - Archaeology, Oriental Art, Furniture, Objects of Art. Kanaal, Stokerijstraat 19, 2110 Wijnegem, Belgium