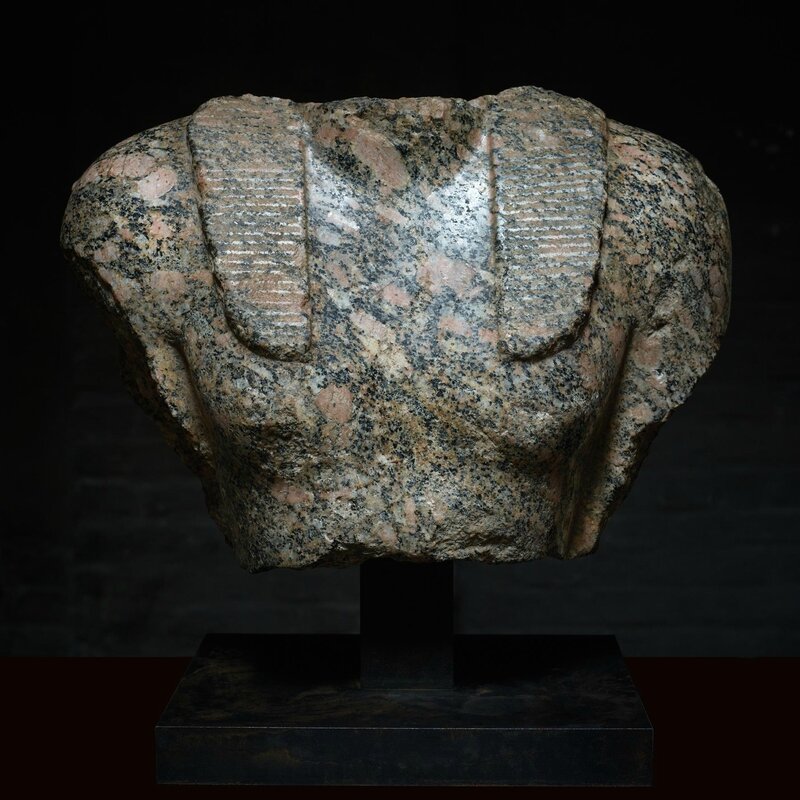 Pharaonic bust, possibly of Ramesses II, Egypt, New Kingdom, XIXth Dynasty, ca. 1292 - 1186 B.C. Aswan pink granite, 27 x 36.5 cm. Axel Vervoordt NV at Brafa Art Fair, Brussels, 21-29 january 2017.
Provenance: Ex private collection, Switzerland;
Acquired on the Paris art market, 1960s.
Exhibition: Middle Gate Geel '13, curated by Jan Hoet, September 28th - December 22nd, 2013.
Axel Vervoordt NV - Archaeology, Oriental Art, Furniture, Objects of Art. Kanaal, Stokerijstraat 19, 2110 Wijnegem, Belgium