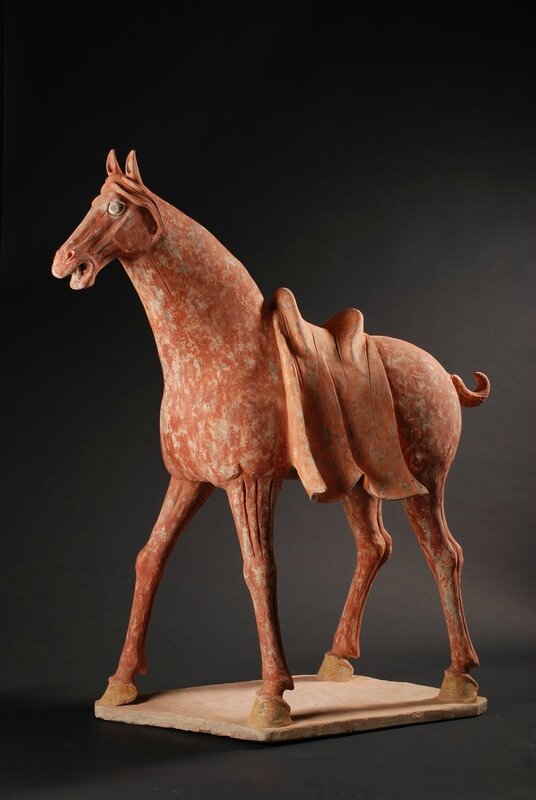 Terracotta Horse with Saddle, China, Tang Dynasty (618-907). Height: 88 cm. Length: 83 cm. TL-tested by Oxford Authentication Ltd. Vanderven Oriental Art at Brafa Art Fair, Brussels, 21-29 january 2017.
This terracotta horse was fired at a high temperature betwee 850 and 1000 degrees Celsius. The Tang Chinese used two different firing methods, oxidation and reduction, which affected the final colour. Oxidation firing allows oxygen to give a clean burn, resulting in a reddish 'terracotta' colour. Reduction firing has little oxygen, which produces smoke and results in a grey to black clay.
Vanderven Oriental Art. Chinese early ceramics from the Han & Tang Periods, Ming & Qing porcelains & works of art including Jades, Bronzes, hardstones and wood. Japanese porcelains, 20th century lacquer & bronzes. Nachtegaalslaantje 1, 5211 LE s-Hertogenbosch, Netherlands.