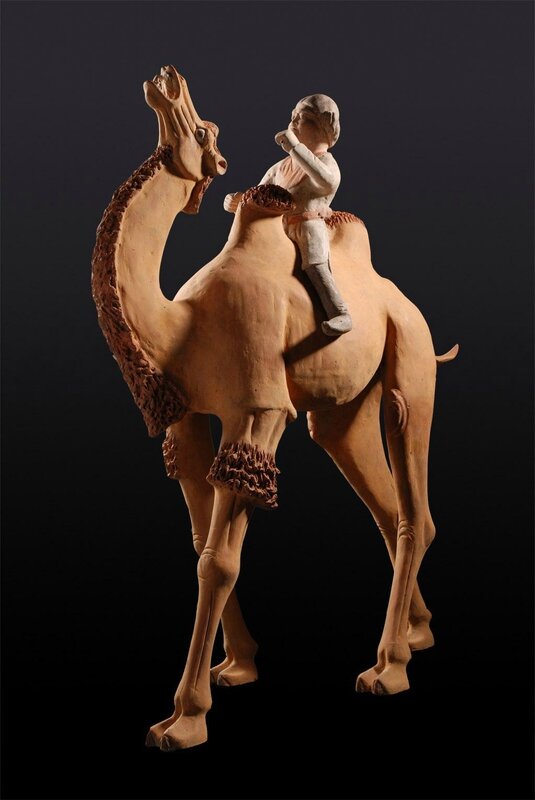 Terracotta Bactrian Camel, China, Tang Dynasty (618-907). Height: 97 cm. TL-tested by Oxford Authentication Ltd. Vanderven Oriental Art at Brafa Art Fair, Brussels, 21-29 january 2017.
In addition to the enormous cargo - up to 250 kilograms while travelling 30 to 40 kilometers per day - each camel also carried food and drink for the accompanying travelers. The camel is also adept at locating water sources and avoiding sand storms in the desert. It is no wonder that these beasts of burden were held in the highest regard by their riders from Sogdia. To the Chinese, camels were regarded as symbols of humility, because it kneels to be loaded.
Vanderven Oriental Art. Chinese early ceramics from the Han & Tang Periods, Ming & Qing porcelains & works of art including Jades, Bronzes, hardstones and wood. Japanese porcelains, 20th century lacquer & bronzes. Nachtegaalslaantje 1, 5211 LE s-Hertogenbosch, Netherlands.