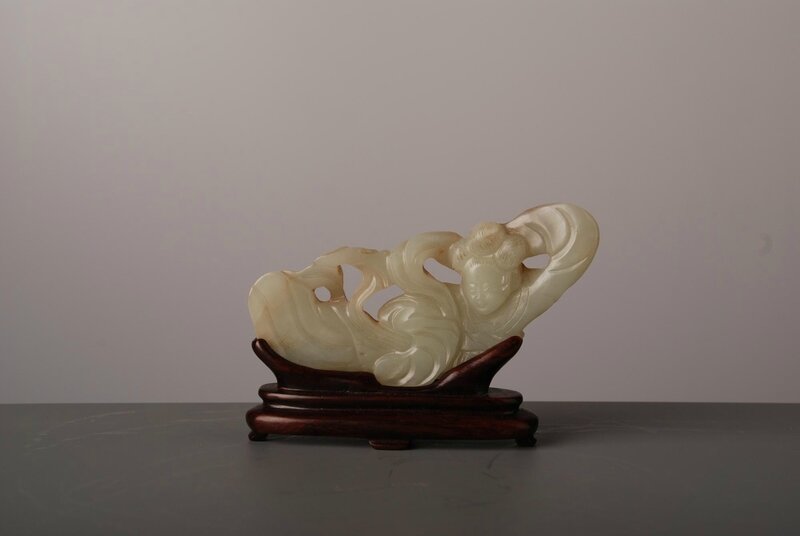 Jade Pendant of an Apsara, China, Ming Dynasty (1368-1644), 16th-17th century. Apsara: H: 4 cm; L: 9 cm. With wooden stand. Vanderven Oriental Art at Brafa Art Fair, Brussels, 21-29 january 2017.
Provenance: Private Collection, UK
Vanderven Oriental Art. Chinese early ceramics from the Han & Tang Periods, Ming & Qing porcelains & works of art including Jades, Bronzes, hardstones and wood. Japanese porcelains, 20th century lacquer & bronzes. Nachtegaalslaantje 1, 5211 LE s-Hertogenbosch, Netherlands.