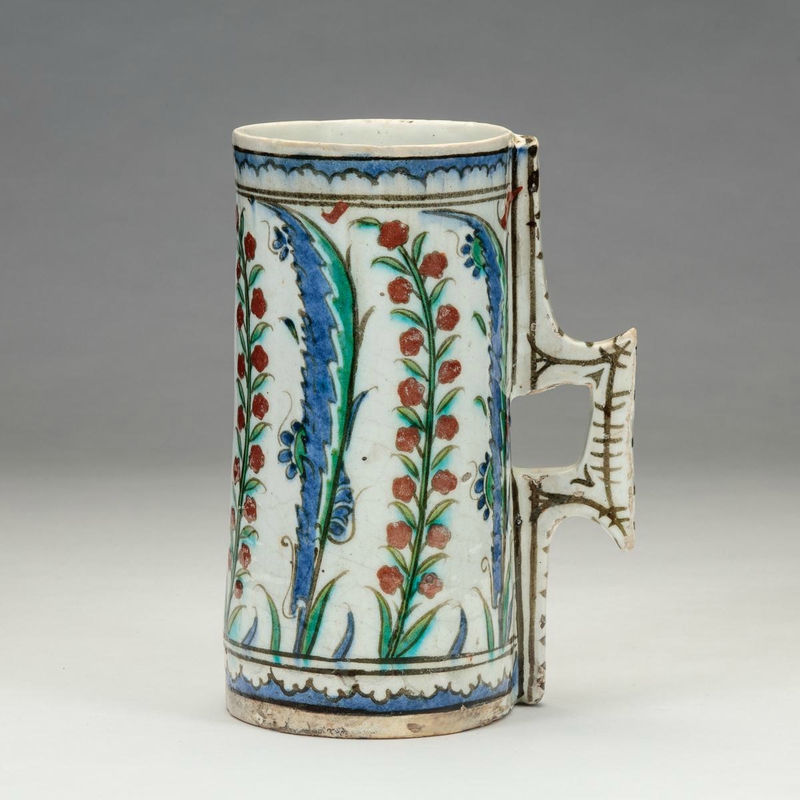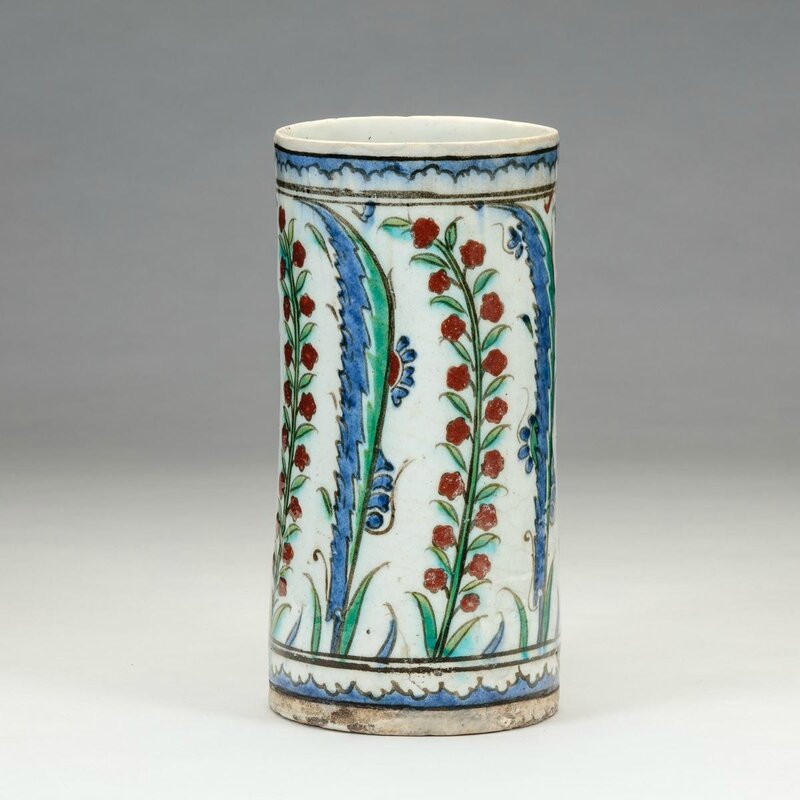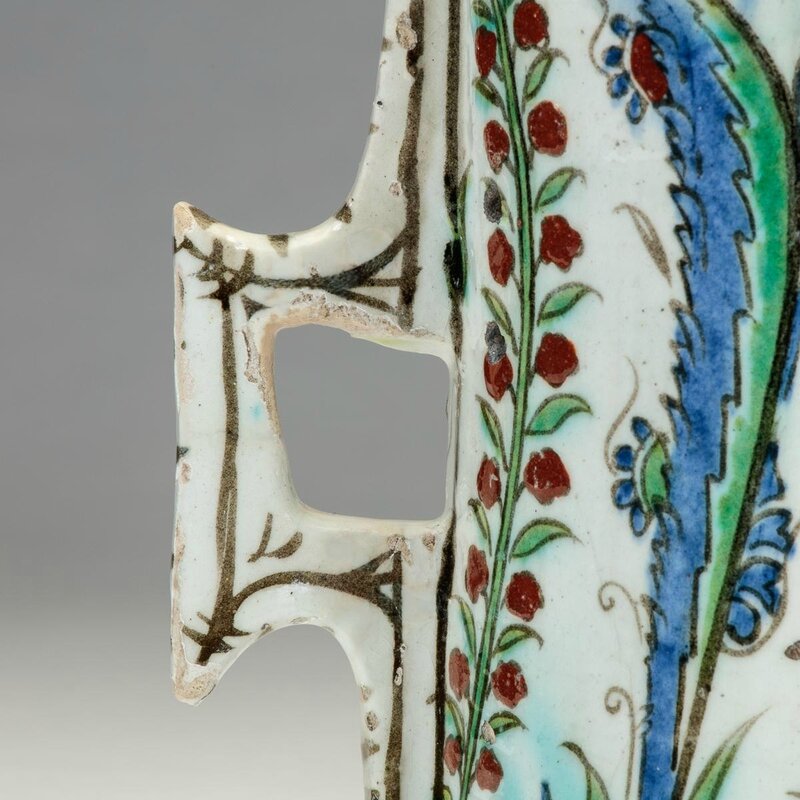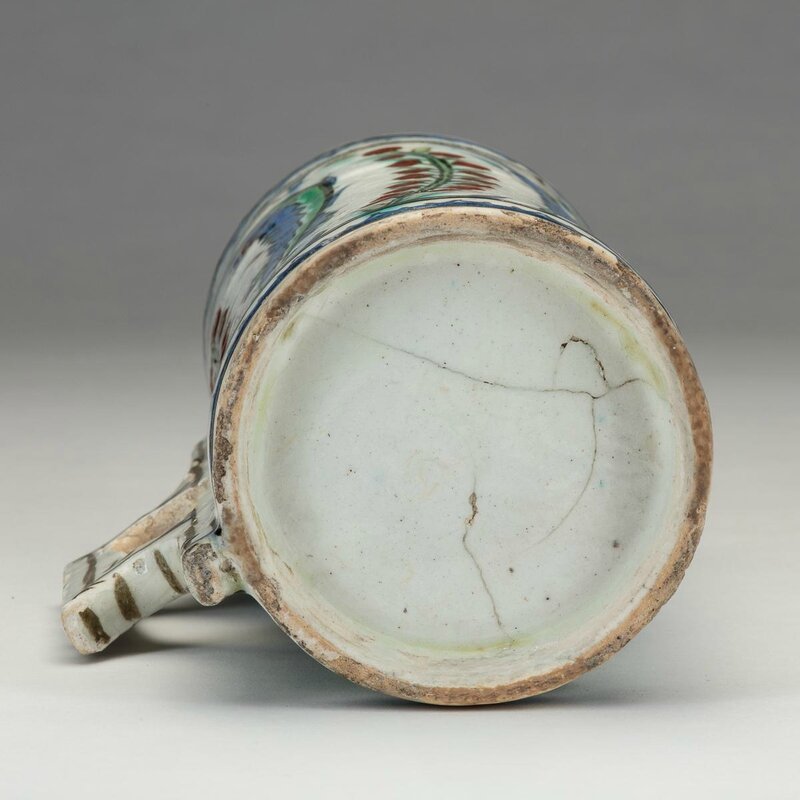 Iznik tankard, Turkey, Late 16th-early 17th century, 21.5cm high. Amir Mohtashemi Ltd at Brafa Art Fair, Brussels, 21-29 january 2017.
The Iznik tankard is decorated with cobalt blue and green saz leaves with half-flowers of bole-red and cobalt blue alternating with stylised hyacinths with bole-red buds on tall green stems with small green leaves.
The shape of this tankard likely derives from German or European-shaped wooden tankards (see B. Rackham, p. 32, nu. 100). A similar example although slightly shorter (20cm high) than our example is published in Rackham, pl. 39, nu. 100A, however, their example includes serrated leaves and carnations.
Literature: Bernard Rackham, Islamic Pottery and Italian Maiolica: Illustrated Catalogue of a Private Collection, Faber and Faber, London, 1959, p. 32.
Amir Mohtashemi Ltd. Indian and Islamic Works of Art, 69 Kensington Church Street, London W8 4BG, United Kingdom