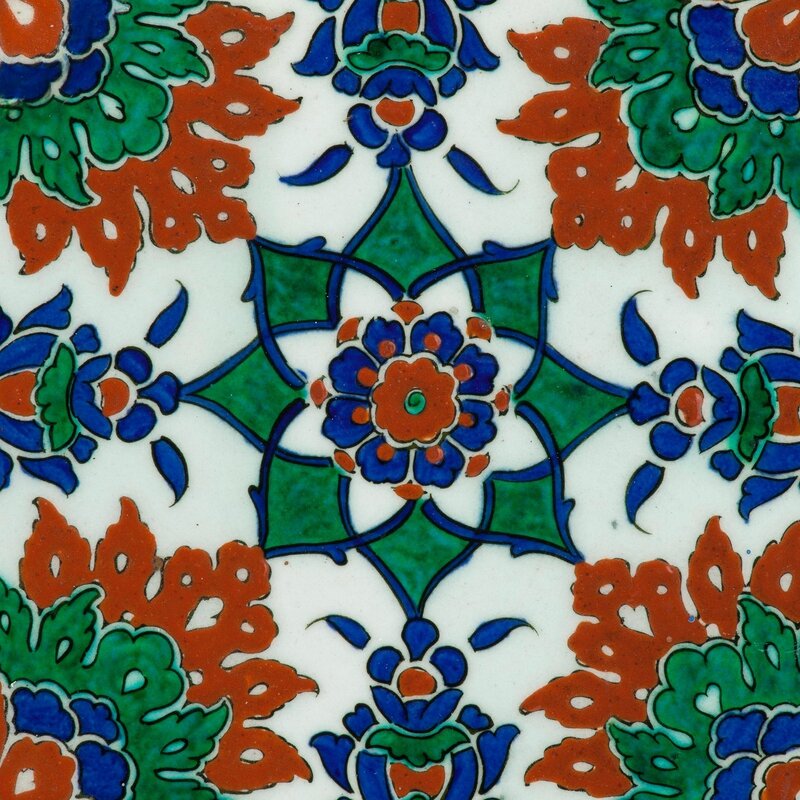 Iznik tile, Turkey, Second half of the 16th century, 25cm square. Amir Mohtashemi Ltd at Brafa Art Fair, Brussels, 21-29 january 2017.
A polychrome tile of square form painted with cobalt blue, green and bole red on a white slip ground. A central star-like floral rosette is surrounded by four main flower heads on a symmetrical design with leaves and stylised lotus flowers.
A nearly identical tile is illustrated in Bilgi, Iznik: The Ömer Koç Collection, Hülya Bilgi, Ghent, 2015, fig. 149, p. 350.
Amir Mohtashemi Ltd. Indian and Islamic Works of Art, 69 Kensington Church Street, London W8 4BG, United Kingdom