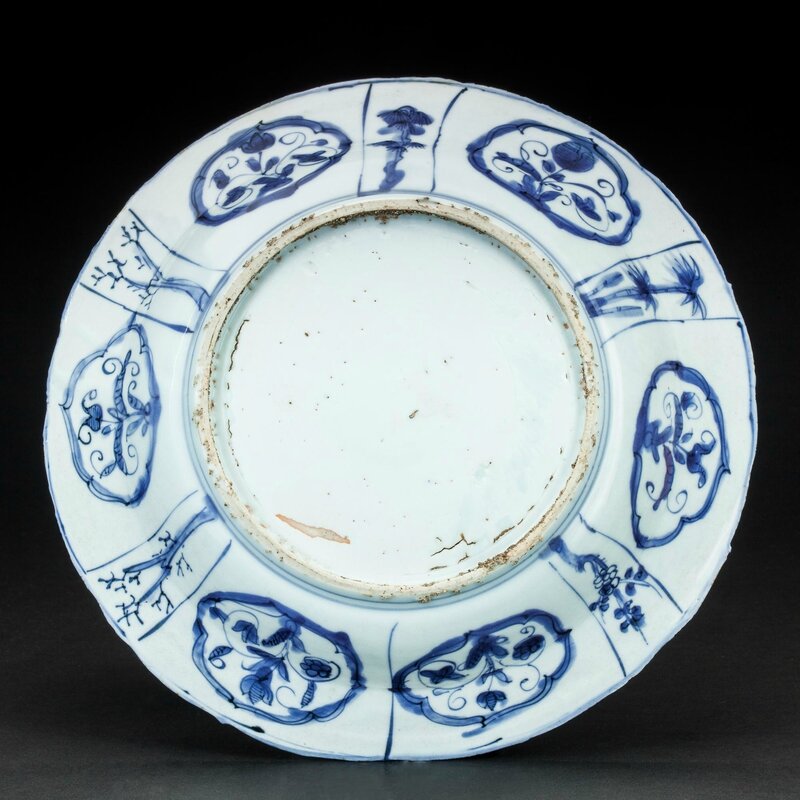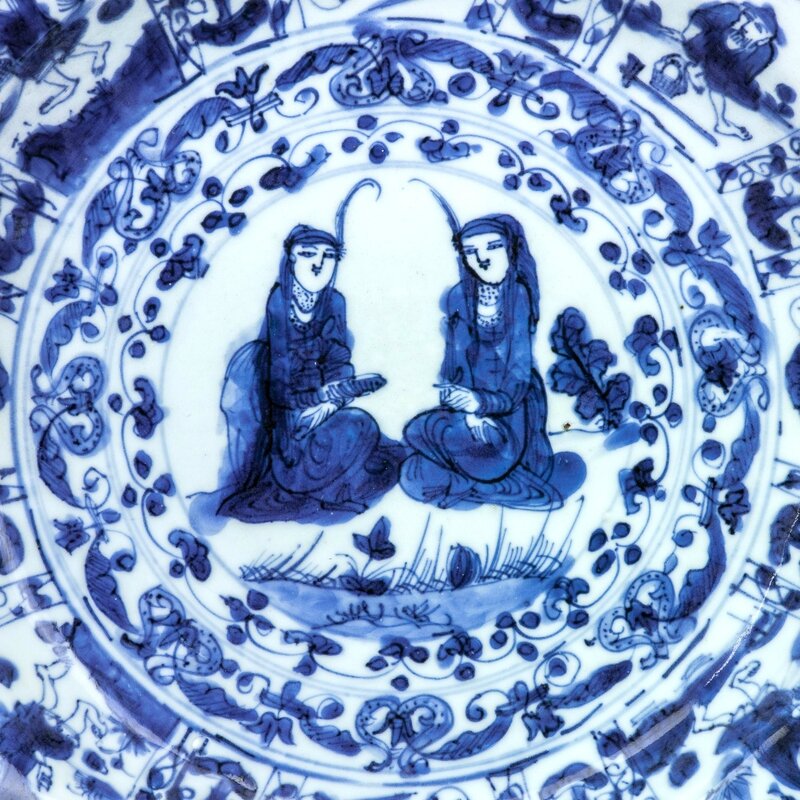 Kraak dish decorated with Persian ladies, Jingdezhen, China, 17th century, 29cm diameter. Amir Mohtashemi Ltd at Brafa Art Fair, Brussels, 21-29 january 2017.
A blue and white dish with two Persian ladies seated centrally with feathers in their caps and surrounded by two borders of foliage. The border painted with alternating panels of working farmers, tulips, and various other flora.
Two similar Kraak dishes decorated with Persian ladies are held at the British Museum on loan from Sir Percival David Foundation of Chinese Art, registration number PDF c.645 and the Asian Civilisations Museum in Singapore, Accession number 1995.3897.
Kraak dish depicting two Persian figures. Porcelain with underglaze cobalt-blue decoration, Jingdezhen, Jiangxi province, Ming dynasty, about AD1600–1644. On loan from Sir Percival David Foundation of Chinese Art, PDF c.645 © Trustees of the British Museum
Amir Mohtashemi Ltd. Indian and Islamic Works of Art, 69 Kensington Church Street, London W8 4BG, United Kingdom