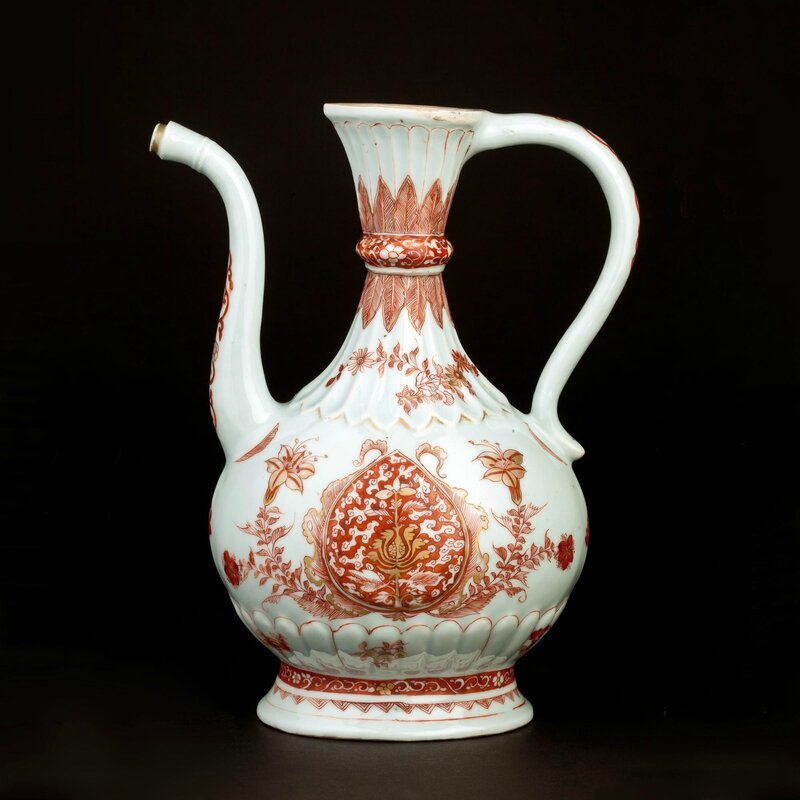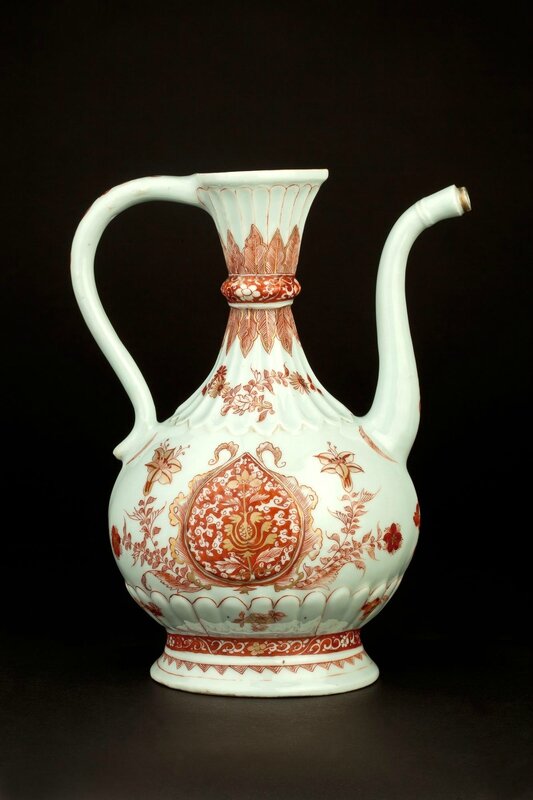 Chinese iron red ewer made for the Indian market, Jingdezhen, China, Kangxi period (1662-1722), circa 1710, 26.7cm high. Amir Mohtashemi Ltd at Brafa Art Fair, Brussels, 21-29 january 2017.
The ewer moulded and painted in iron red and gilt with a central tear-shape decorated with a lotus flower surrounded by cloud bands reserved on a red ground and flanked by sprigs of flowers. The neck is moulded with radiating petals and painted with stiff leaves.

This type of ewer was made for the export market. The shape is derived from Middle Eastern metalwork. A pair of similar ewers is in The Victoria and Albert Museum, London, Accession Numbers 240&A-1876 and 240B&C-1876.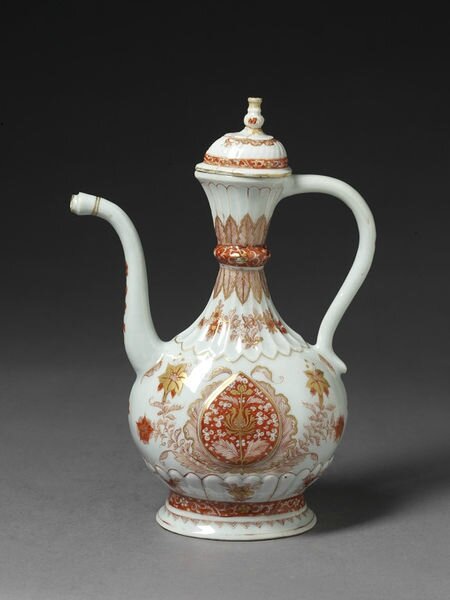 Porcelain ewer and lid, Jingdezhen, China, ca. 1710-30. Porcelain painted in iron-red enamel and gold. Height: 32.5 cm. Accession Number 240&A-1876 © Victoria and Albert Museum, London 2016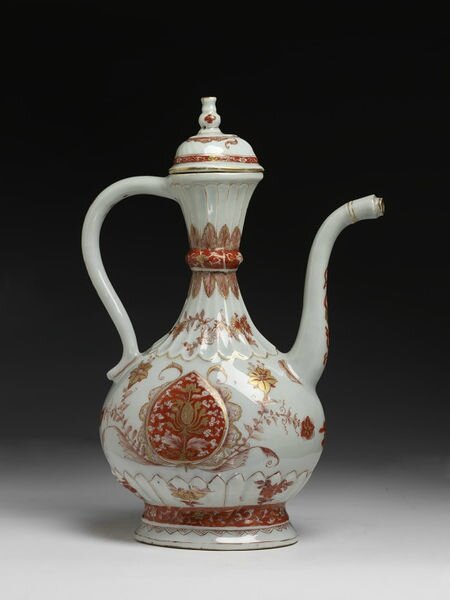 Porcelain ewer and lid, Jingdezhen, China, Qing dynasty, ca. 1700-1750. Porcelain with moulded relief decoration painted in enamel and gilded. Height: 32.4 cm, Diameter: 16.5 cm. Accession Number 240B&C-1876 © Victoria and Albert Museum, London 2016
Amir Mohtashemi Ltd. Indian and Islamic Works of Art, 69 Kensington Church Street, London W8 4BG, United Kingdom