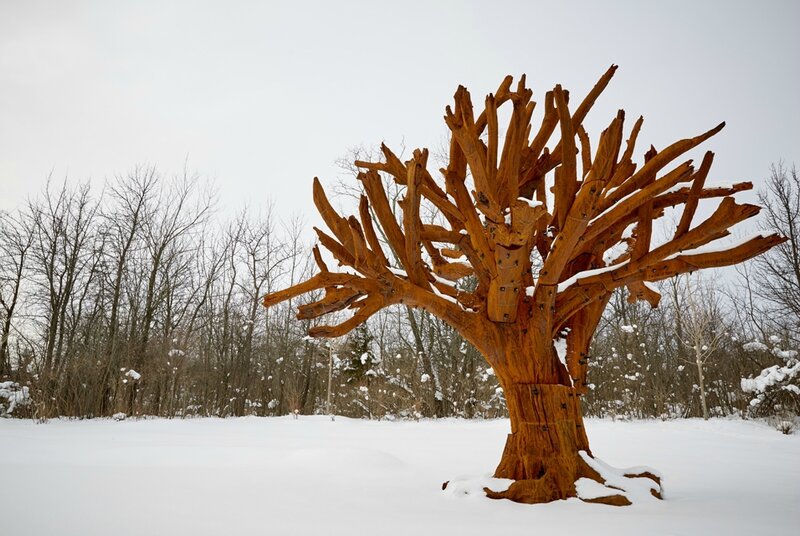 Ai Weiwei, Iron Tree. Photo by Dean Van Dis
RAPIDS, MICH.- Frederik Meijer Gardens & Sculpture Park, one of the nation's most significant botanic and sculpture experiences, announces a landmark exhibition featuring internationally renowned artist and activist, Ai Weiwei. "Ai Weiwei at Meijer Gardens: Natural, State" is his first show in the upper Midwest as well as the first of its kind for the artist at a botanic garden.

Ai Weiwei has emerged as one of the defining cultural voices for the 21st century. Known to work in a wide variety of contexts and scale, his ability to transform materials to share his ideas, concerns and vision has given rise to a critically acclaimed and widely appreciated body of work. Among recent work is his colossal Iron Tree, acquired and installed in 2015 in honor of Meijer Gardens 20th anniversary, which helped to attract 776,000 visitors.