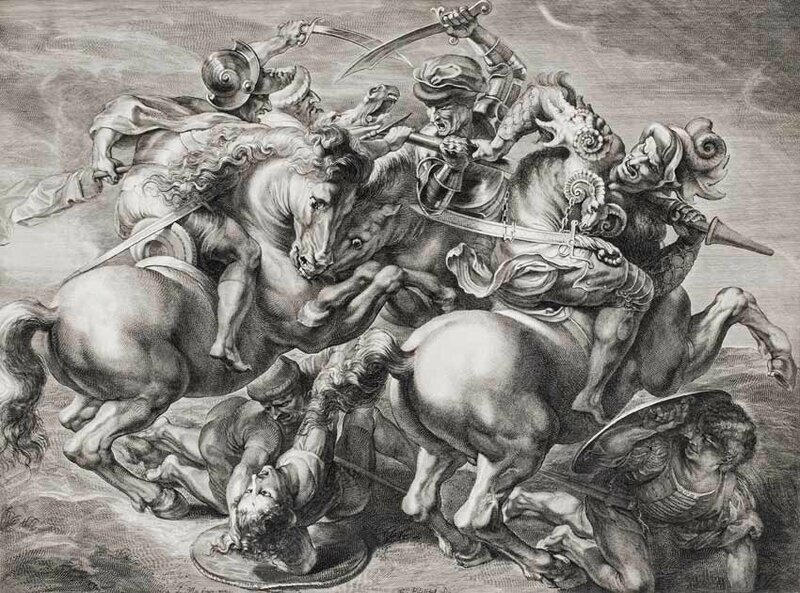 Gérard Edelinck (1640–1707), The Battle of Anghiari, after a sketch by Peter Paul Rubens, after the lost fresco by Leonardo da Vinci, etching, 50 x 64 cm, © Kunsthalle Bremen – Der Kunstverein in Bremen / Photo: Karen Blindow.
BREMEN.- This exhibition presents outstanding French prints from 1650 to 1715, an era in which the magnificence of Absolutism reached its climax. During the reign of Louis XIV, a principal task of the fine arts was to spread the glory and splendour of the Sun King as a statesman, general and patron far beyond the borders of his own country. Prints were especially suited to this purpose. They were easy to transport; they could be produced in great numbers; they were sold individually or sumptuously bound together, and they could unequivocally serve political aspriations. Engravings after paintings in the King's collections, views of his palaces, and images of his military victories advanced them to highly respected prestige objects.

In 1660, Louis XIV freed engravers from the restrictions of the guild system and elevated them to the rank of free artists. In 1663 they were allowed to enter the Royal Academy, which provided standardized training and thereby ensured an extraodinarily high level of technical skills. The precision and inventiveness of engravers such as Gérard Edelinck, Robert Nanteuil, Pierre Drevet and Jean Audran, who used subtle graduated tonality, sophisticated lighting, and eleborately worked surfaces, contributed significantly to forming a French style that set the standard for later printmaking.
The engraver Anton Würth (*1957), who has explored the aesthetic quality of 17th century French engravings in depth, has been invited to make a guest contribution.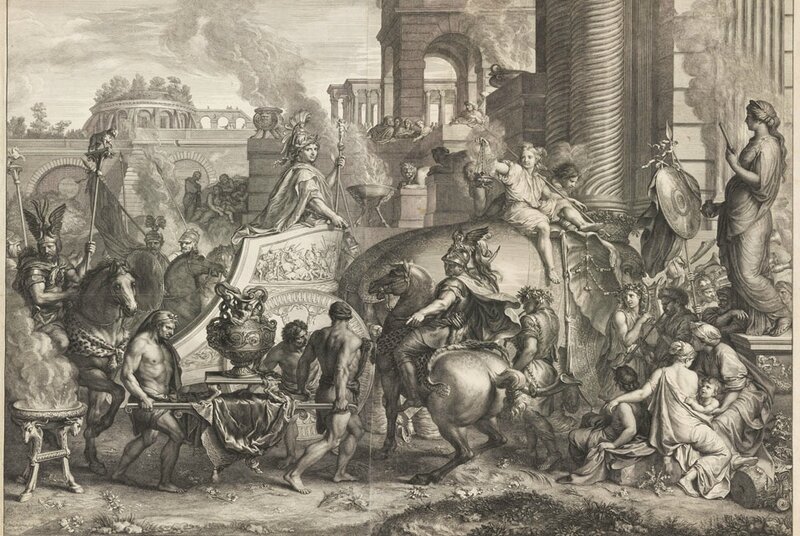 Gérard Audran, Der Einzug Alexanders des Großen in Babylon, 1675, aus der vierteiligen Folge "Die Schlachten Alexanders des Großen", 1672–1678, nach einem Gemälde von Charles Le Brun. Radierung, Kupferstich, 74,4 x 93,7 cm © Kunsthalle Bremen – Der Kunstverein in Bremen, Foto: Die Kulturgutscanner-Rosenau.
Only a few minutes' walk away from Bremen's central market square, the Kunsthalle Bremen's building has stood in the Wall gardens for over 150 years. The gallery's private owner is to this day is the Kunstverein in Bremen (the Bremen Art Association) founded by the citizens of Bremen in 1823, making it one of the oldest art associations in Germany. With more than 9,000 members, it counts today one of the strongest memberships in the Federal Republic of Germany. As the city's most distinguished art and cultural institution, its impact extends far beyond the region.

Generous endowments, private donations, bequests by friends of the arts and allocations from the City of Bremen municipality form the basis for the gallery's successful pursuit of its historic activity.

Over the centuries, a rich and diverse collection has been assembled, containing outstanding paintings and sculptures as well as precious holdings of graphic art.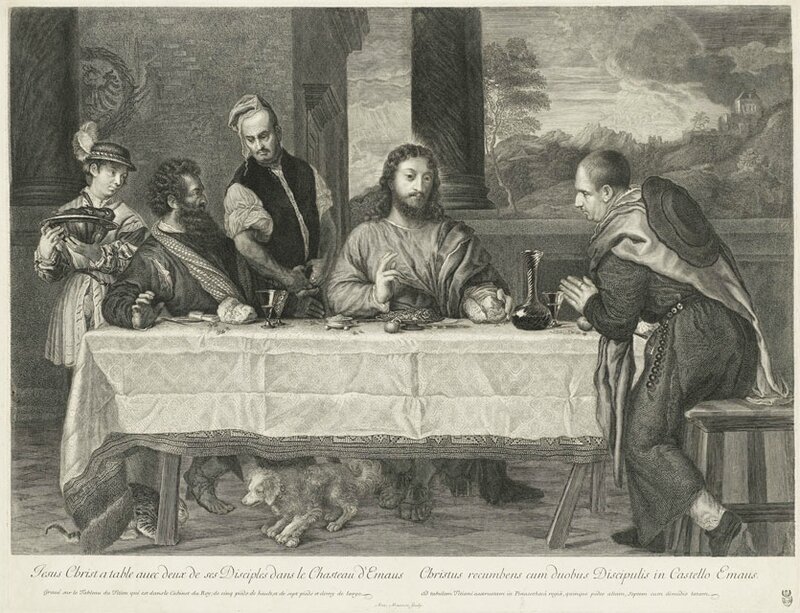 Antoine Masson, Christus in Emmaus, nach einem Gemälde von Tizian, um 1530. Radierung, Kupferstich, 46,4 x 60,4 cm © Kunsthalle Bremen – Der Kunstverein in Bremen, Foto: Die Kulturgutscanner-Rosenau.