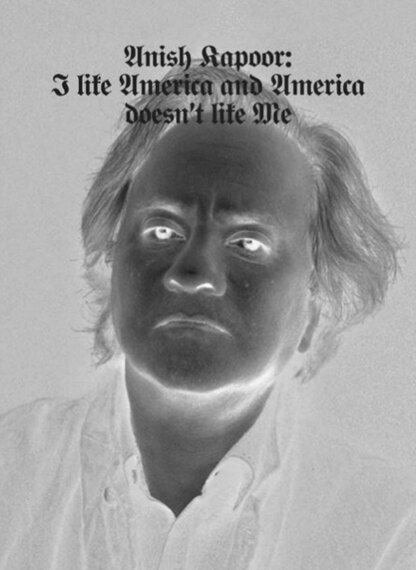 Anish Kapoor
British-Indian artist Anish Kapoor has released a riff on German artist Joseph Beuys' famed 1974 performance piece, "I Like America and America Likes Me," as a protest to the exclusionary policies of the Trump administration.
Kapoor has reimagined the poster that Beuys made for his performance, placing his own portrait in the work and rewriting the text to "I Like America and America Doesn't Like Me."
Explains Kapoor on his website, "I call on fellow artists and citizens to disseminate their name and image using Joseph Beuys's seminal work of art as a focus for social change. Our silence makes us complicit with the politics of exclusion. We will not be silent."
Beuys' performance began at Kennedy Airport where he was wrapped in felt and taken in an ambulance to René Block Gallery. Once there, the artist spent days in a room with just a felt blanket, a flashlight, a cane, and a wild coyote.