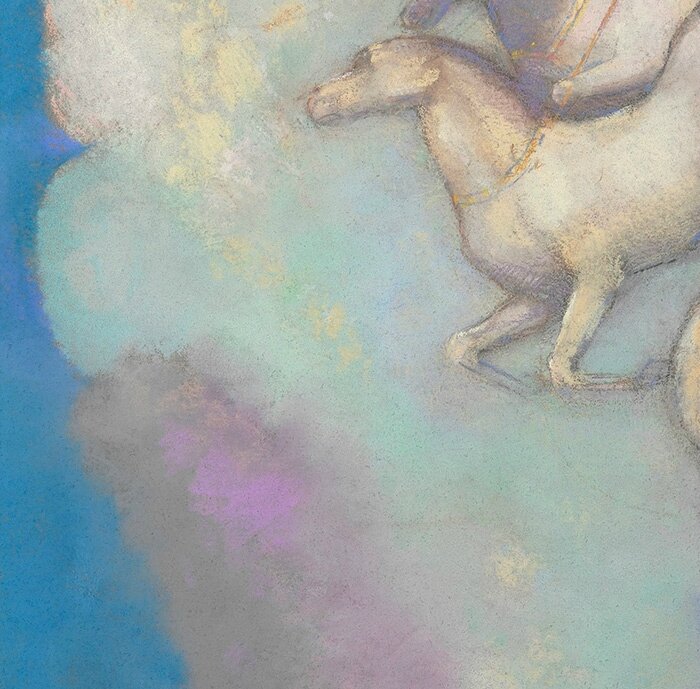 Odilon Redon, La Chute de Phaéton.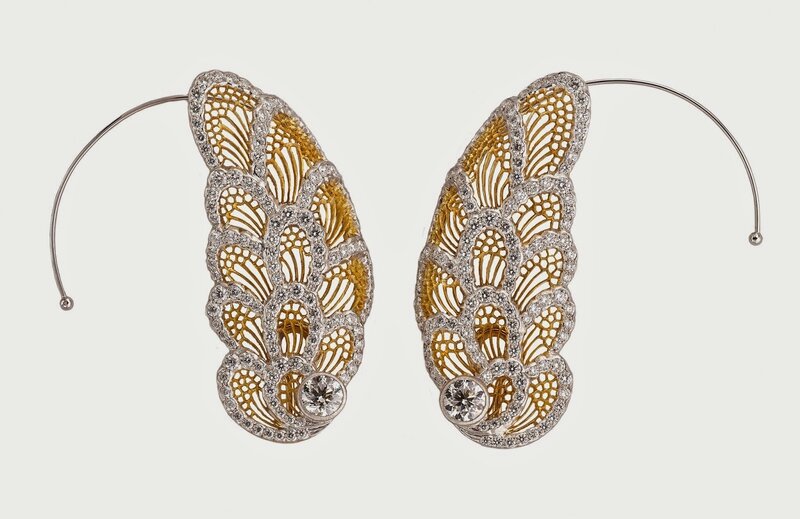 Buccellati one-of-kind yellow gold, white gold and diamonds earrings inspired by Odilon Redon's La Chute de Phaéton. 180.000,00 € © Buccellati 2016
Imagination is stronger than image as Phaëton's research for assurance from his mother that his father is the sun god. A reminder of the mythical trip of Phaëton on the sun chariot, Buccellati's wing earrings are unexpectedly "flying" along the ear lobe, with a seductive upward motion and a surprising design. Handcrafted with the tulle technique, the yellow gold surface is covered with feather-like elements set with diamonds, and a very subtle hook protects the earring from falling.