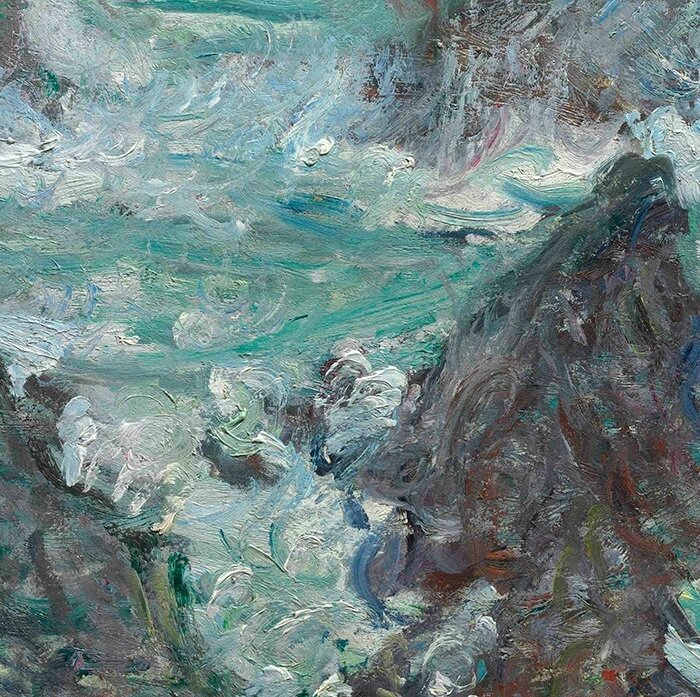 Claude Monet, Tempête sur les Cotes de Belle-Ile.
Buccellati one-of-kind white gold, diamonds and paraiba tournamine earrings inspired by Claude Monet's Tempête sur les Cotes de Belle-Ile. 350.000,00 €. © Buccellati 2016
As in Monet's painting, the light is captured within the honeycomb surface of the white gold pendant earrings and then magnified by the Paraiba tourmalines and diamonds. A complex design which is true to the most traditional and enchanting Buccellati style, evoking the strength of the sea, the beauty of simple color combinations, the perfection of Nature. The typical Buccellati "rigato" engraving and the honeycomb technique enhance a superb design and an admirable inspiration.