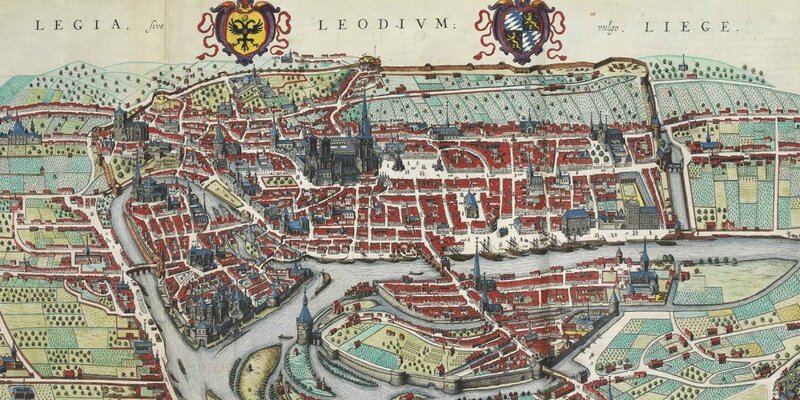 Image courtesy of Daniel Crouch Rare Books.
LONDON.- As Great Britain prepares to trigger Article 50 and leave the European Union, Daniel Crouch Rare Books will be displaying a collection at TEFAF Maastricht on the theme of the artificiality of national boundaries and the mythical idea of the nation state.

Highlights of the Daniel Crouch Rare Books stand look at how countries expressed ideas through cartography, like Christopher Saxton's atlas. As surveying techniques improved, it was considered crucial to have accurate maps of an area in order to control it. Elizabeth I understood this, and encouraged Saxton to complete his work, the first atlas of England and Wales, which was also dedicated to her.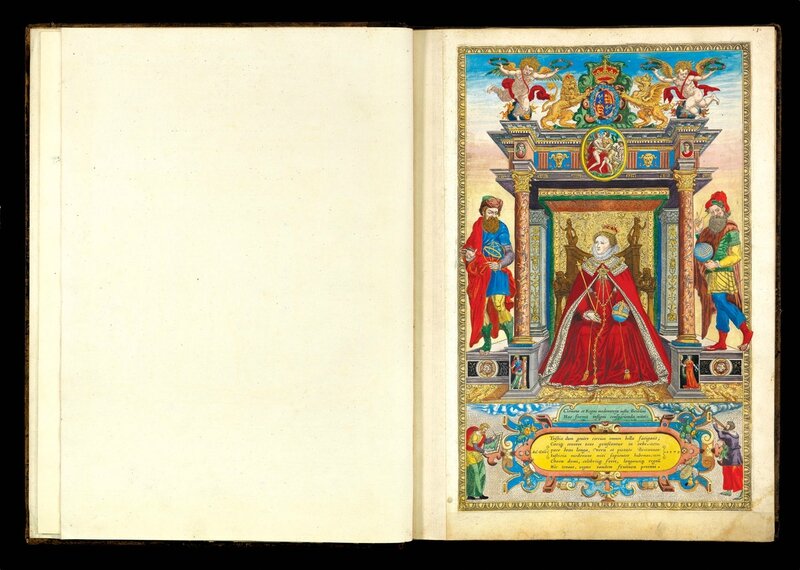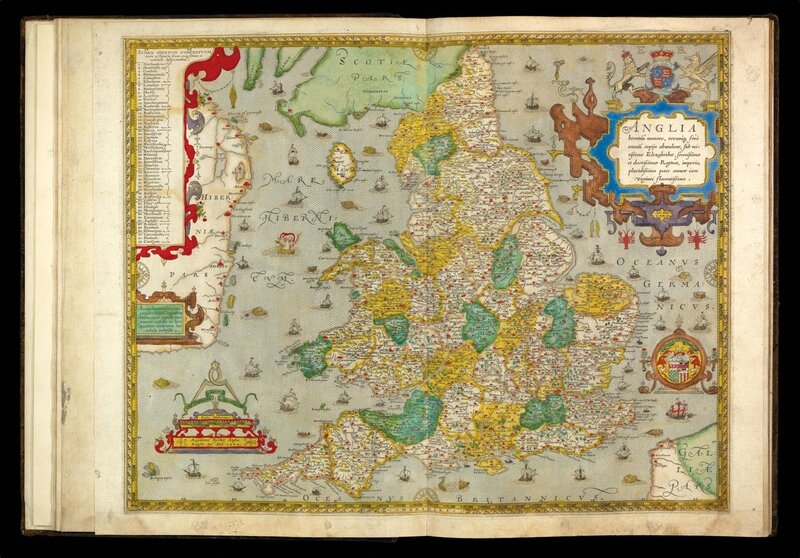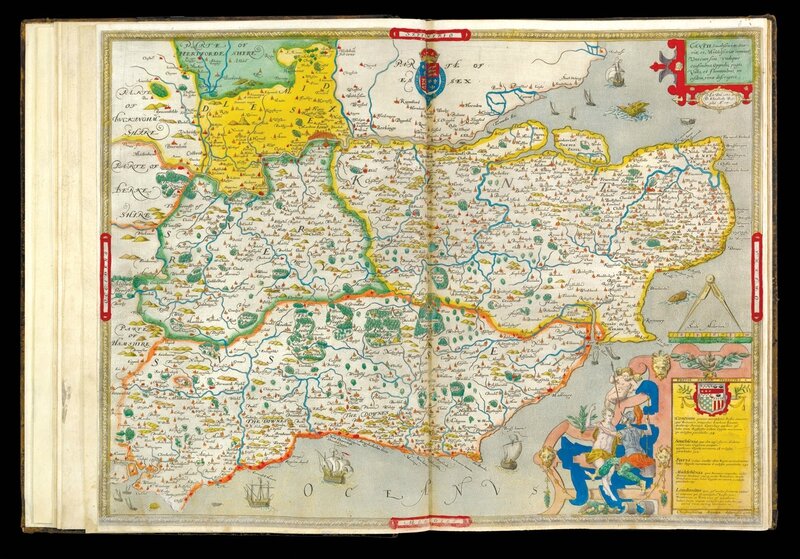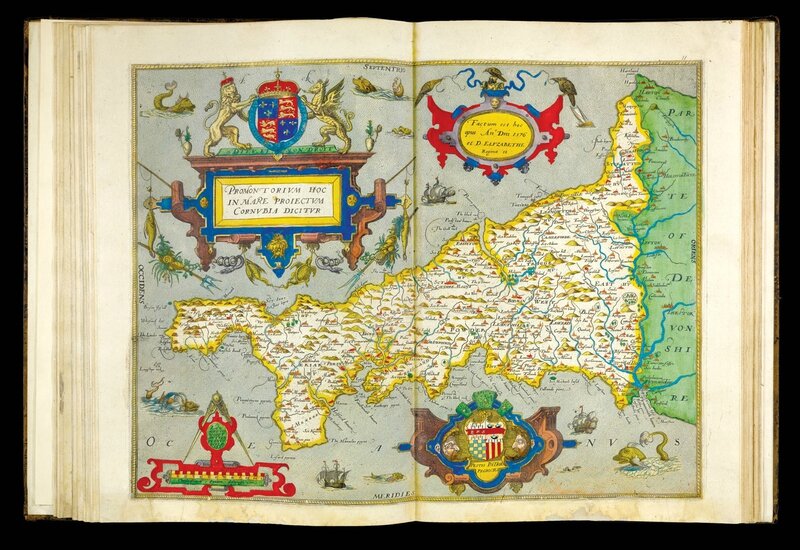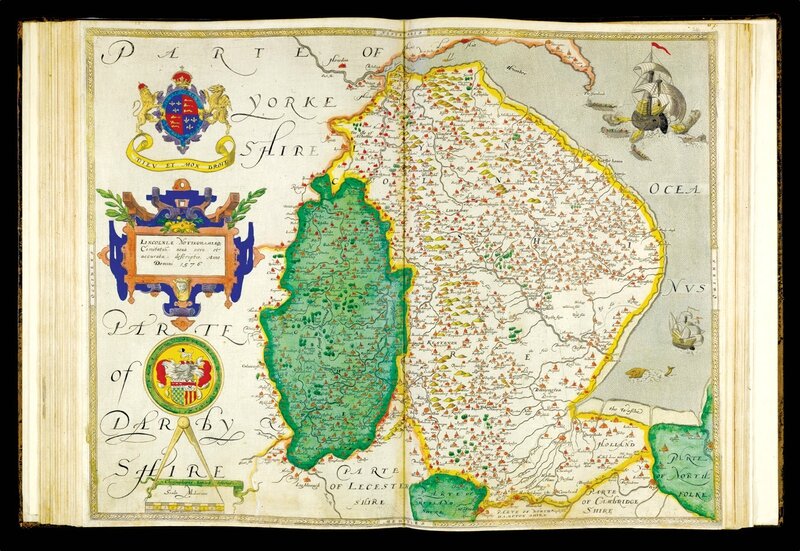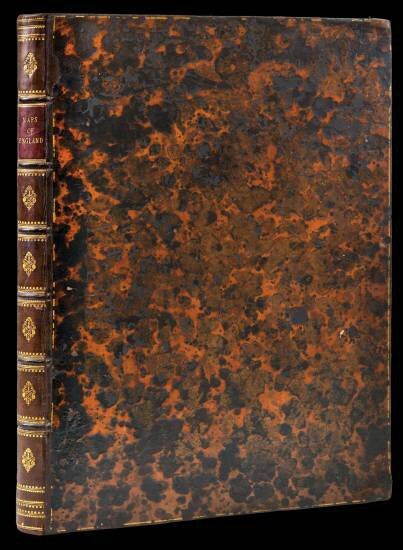 The first national atlas. Christopher Saxton,Title: An Atlas of England and Wales, by Christopher Saxton, London, 1579, £185,000, Image courtesy of Daniel Crouch Rare Books.
Maps could also show national pride. Daniel Crouch Rare Books is showing two maps of the Netherlands published during and after the Twelve Year Truce between the newly independent Dutch Republic and Habsburg Spain. Visscher published the first map as a celebration, showing the Netherlands as a sitting lion with its paw on the hilt of a lowered sword. The second map was published after the Truce ended. Here Visscher shows the Netherland as a lion on its hind legs with sword lifted to show the determination of the Dutch Republic to protect its independence.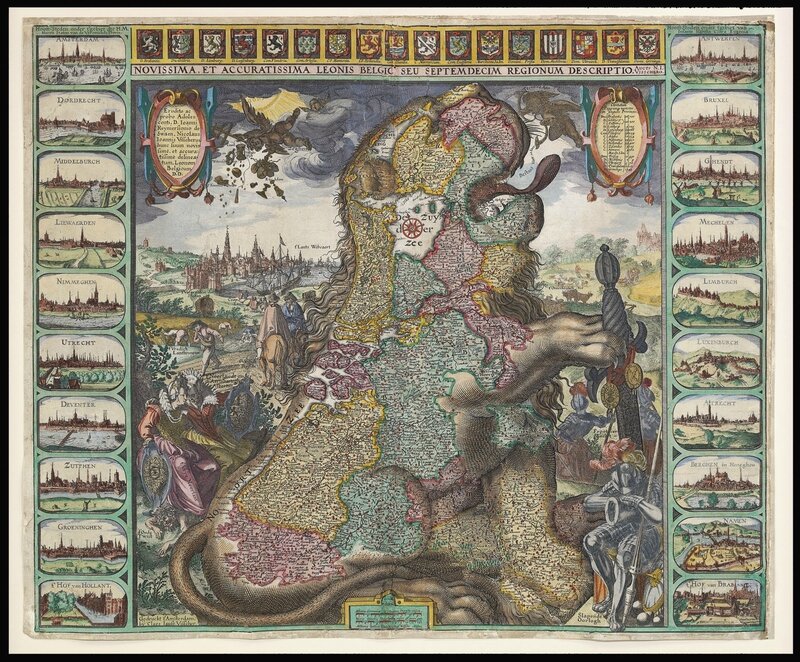 The Truce Map. Title: Novissima et Accuratissima Leonis Belgici seu Septemdecim Regionum Descriptio. Auct: N.I. Visschero, by Amsterdam, Claes Jansz Visscher, 1611-1621 or later, 470 by 580mm. (18.5 by 22.75 inches), £65,000, Image courtesy of Daniel Crouch Rare Books.
The lion rampant! Title: Comitatus Hollandiae Deuno Formâ Leonis Curiosè Editus a Nicolao Johannis Visscher Anno 1648 by Nicolas Visscher, Amsterdam, 1648, 470 by 580mm (18.5 by 22.75 inches), £65,000, Image courtesy of Daniel Crouch Rare Books.
Daniel Crouch Rare Books is also bringing items to explore how the boundaries both of Europe and the countries within it have changed over the centuries through conquest, decline, and simply better mapping. Countries are shaped by war: the Blaeu family produced two books of prints of towns in the Netherlands. One contained the cities controlled by the independent Dutch, the second contained those controlled by Spain. By the end of the war 26 prints had to be moved from the Dutch volume to the Spanish.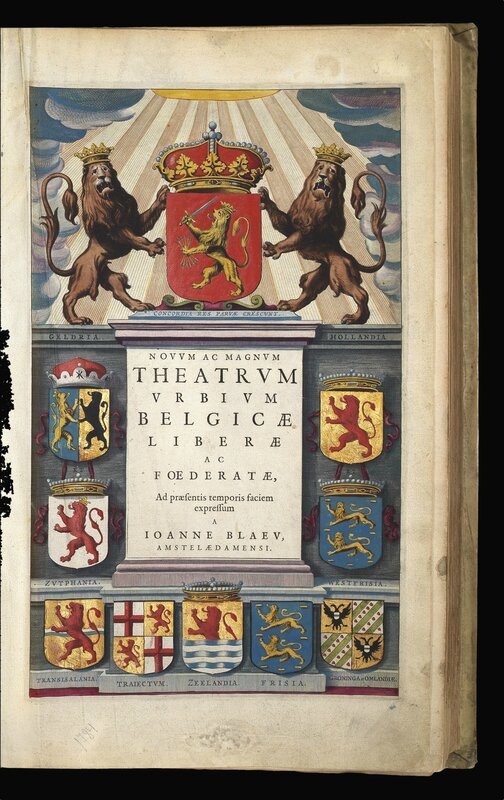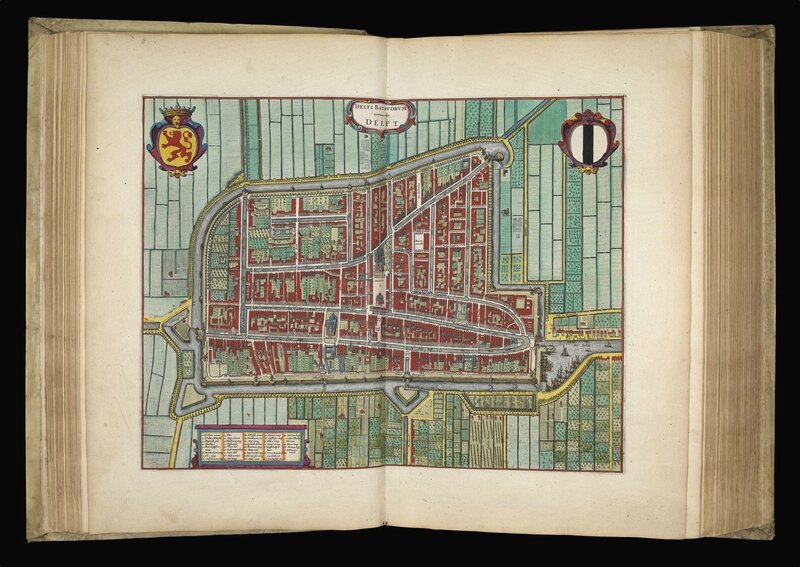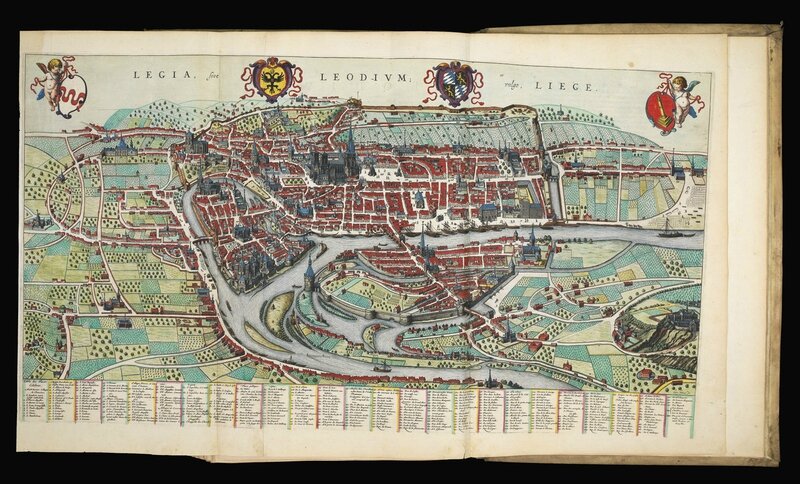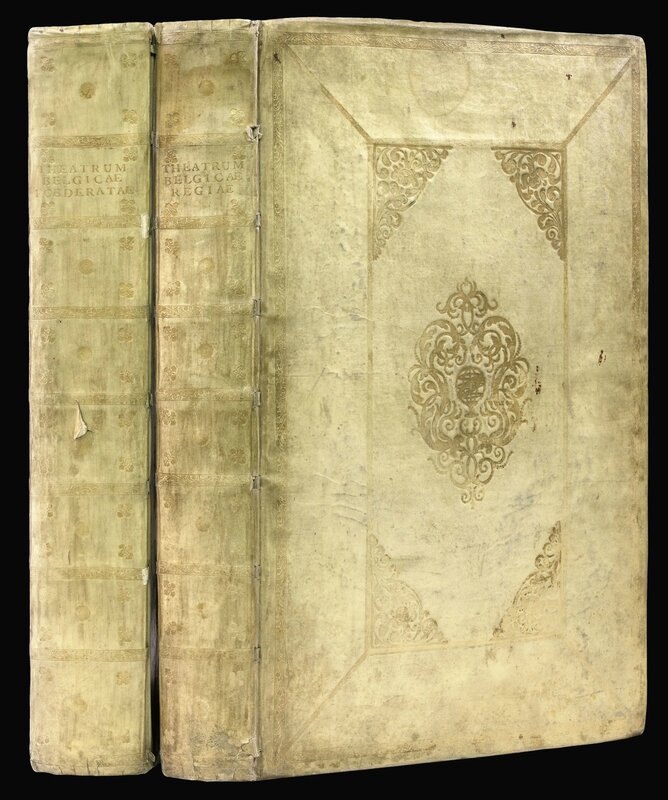 A fine example of Blaeu's great work on the towns of the Low Countries. Title: Novum ac magnum theatrum urbium Belgicae by Willem and Johannes Blaeu, Amsterdam, 1649, £100,000, Image courtesy of Daniel Crouch Rare Books.
Countries disappear, as Frederick de Wit's map of Europe shows. Although the outline is familiar, the map shows the spread of the Holy Roman, Spanish and Ottoman Empires, now obsolete.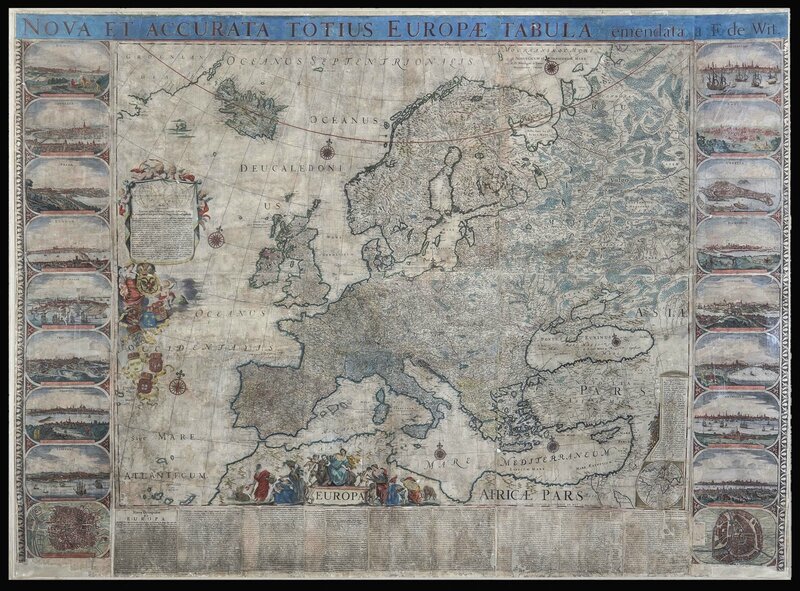 A previously unrecorded state of De Wit's monumental wall map of Europe. Title: Nova et Accurata Totius Europae Tabula by Frederick de Wit, Amsterdam, 1700 (engraved c. 1660/63), 1210 by 1660mm. (47.75 by 65.25 inches), £60,000, Image courtesy of Daniel Crouch Rare Books.
And finally, countries can change quite by accident. When Jean Dominique Cassini was commissioned to complete the first scientific survey and first road atlas of France, an early version was so different from earlier inaccurate maps that it caused Louis XIV to lament that it had "cost me more territory than all my enemies!".
Professor Colin Crouch, Emeritus Professor at the University of Warwick and formerly of Oxford University and the European University Institute of Florence, will be writing an essay exploring these themes in reference to Daniel Crouch Rare Books stock both past and present