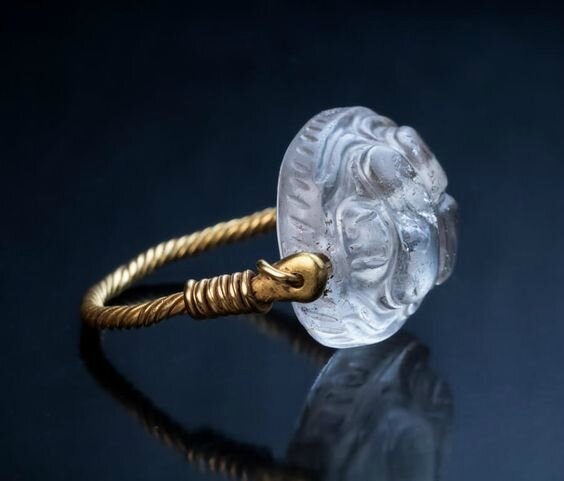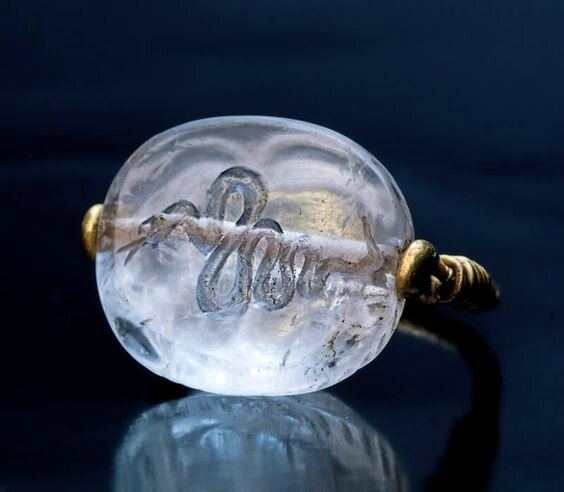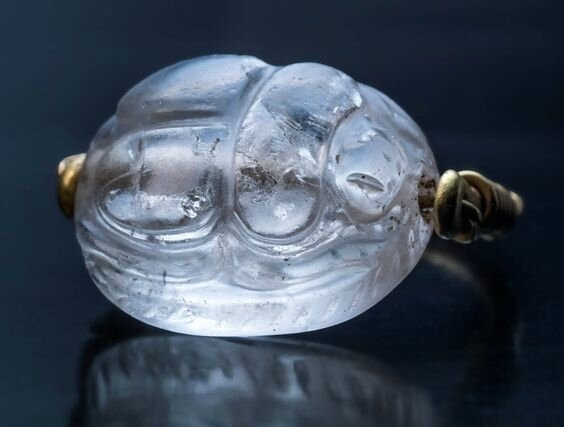 Ancient Rock Crystal Gold Swivel Signet Ring, Greek, Archaic period, circa 600–500 B.C. Image courtesy Romanov Russia.
An ancient gold swivel – signet ring with a finely carved rock crystal scarab (Scarabaeus beetle). The underside is a signet engraved with a crawling snake. The rock crystal scarab measures 20 x 18 mm (7/8 x 11/16 in.). Approximate ring size 12 (22 mm). Price: $35,000
In ancient jewelry, the scarab was a symbol of protection, vitality and good luck. Rock crystal, a precious stone in antiquity, was thought to be a special form of real ice.
Similar scaraboid rings with swivel bezels from the 6th and 5th centuries BC may be viewed at the Metropolitan Museum of Art in New York city. This ring appears to be superior to the rings on display at the Metropolitan.