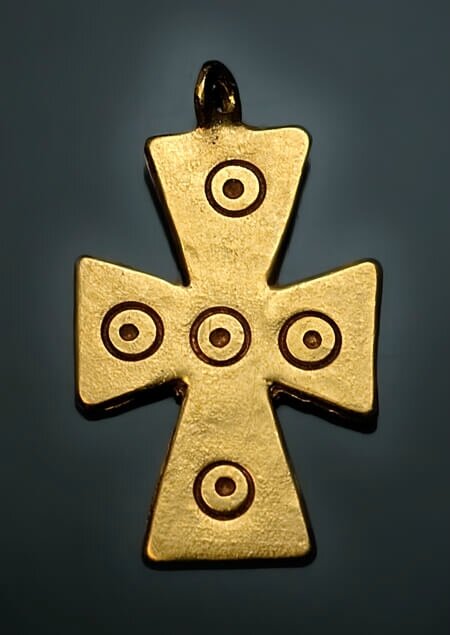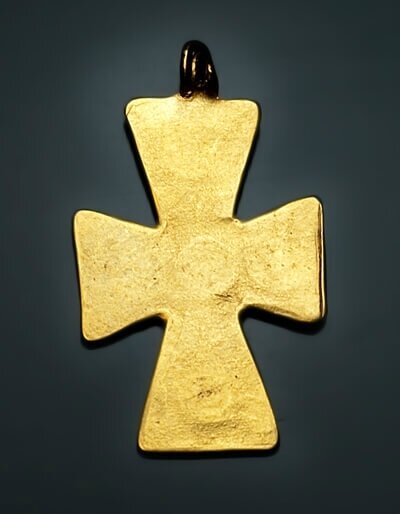 A Fine and Rare Pectoral Cross Pendant, Byzantine Empire, circa 9th -12th century. Image courtesy Romanov Russia.
The gold cross is incised with five concentric circles representing the Five Holy Wounds of Christ – the five piercing wounds suffered during the Crucifixion. 26 x 15 mm ( 9/16 x 1 in. ). Sold.
The cross comes with a metal analysis report showing 96.38% gold content. With additions of copper – 1.891%, silver – 1.772%, zinc – 0.009% and nickel – 0.032%.